Garona Halforcen: The Legion threatens Azeroth, and therefore our grasp on its kingdoms.
That is where you come in.
You will be our blade that strikes the Legion down – that maintains our control over the world.
However, your blades…
(Garona glances downward.)
… are not sufficient.
We have identified several weapons of power worthy of your duty. Which you pursue is up to you.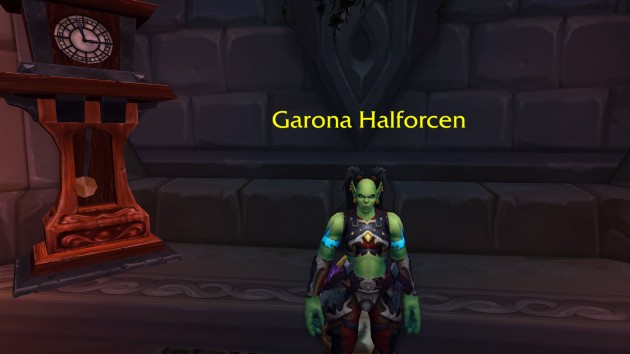 Quest Objectives
Select an artifact weapon to pursue.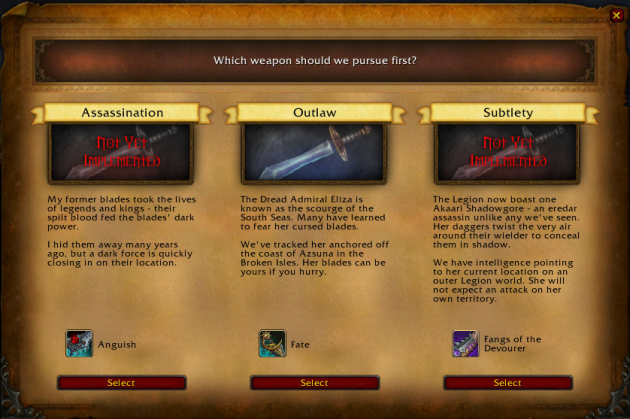 Intermission
Note: Only the Outlaw Rogue spec weapon is available in Legion Alpha for testing at the moment of this posting.
Artifact Weapon Chosen: 1/1



Completion
Garona Halforcen: I will introduce you to your point of contact for your mission.
The Hand of the Uncrowned
Fleet Admiral Tethys: That be a fine choice. C'mere, I'll tell ya the finer details of me plan.