Snowfeather swoops down and hovers expectantly. She has a message!
Snowfeather: The eagle appears to have a message for you:
To: (name)
The time has come to strike back at the Legion.
Meet me at Hunter's Reach in Dalaran as soon as you can.
-Emmarel Shadewarden
Quest Objectives
Speak with Emmarel Shadewarden in Dalaran.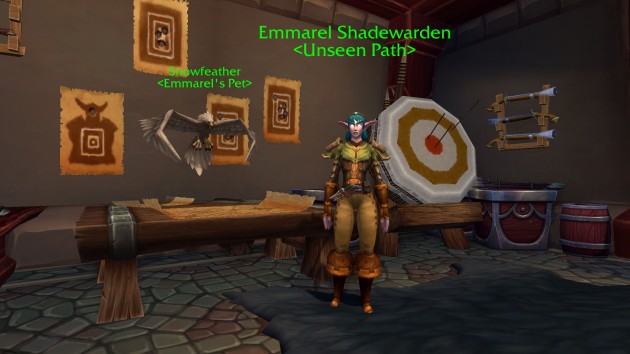 Intermission
Emmarel Shadewarden: Ah, Snowfeather delivered my message. Good! We have need of you.
Completion
Emmarel Shadewarden: Your reputation precedes you, (name).
It is important tht we speak.
Needs of the Hunters