Emmarel Shadewarden: Even with the support of your fellow hunters, the crusade against the Legion will consume much of your time and attention. It is a war you cannot fight alone.
I first served our order's founder, Namuria Gladesong, acting as her eyes and ears when she was needed elsewhere. It would be my honor to do the same for you, (name).
I pledge my loyalty to you, and to the Unseen path, for all my days.
Rewards: You will gain this follower — [Emmarel Shadewarden] (Beast master hunter)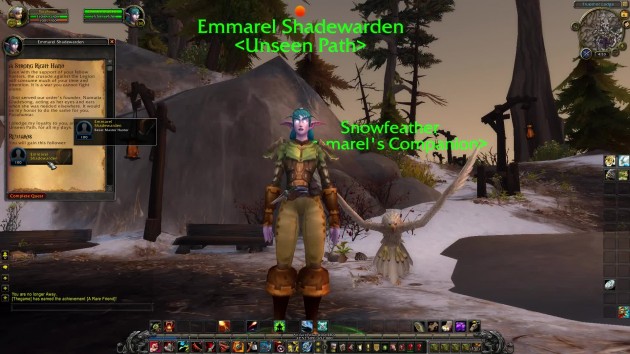 A Strong Right Hand