Stellagosa: So Cedonu said he saw nightfallen going into Leyhollow? I don't like the sound of that. Grandfather seems to be holding his own, but the archmage and I will keep an eye on him. You go investigate our caves.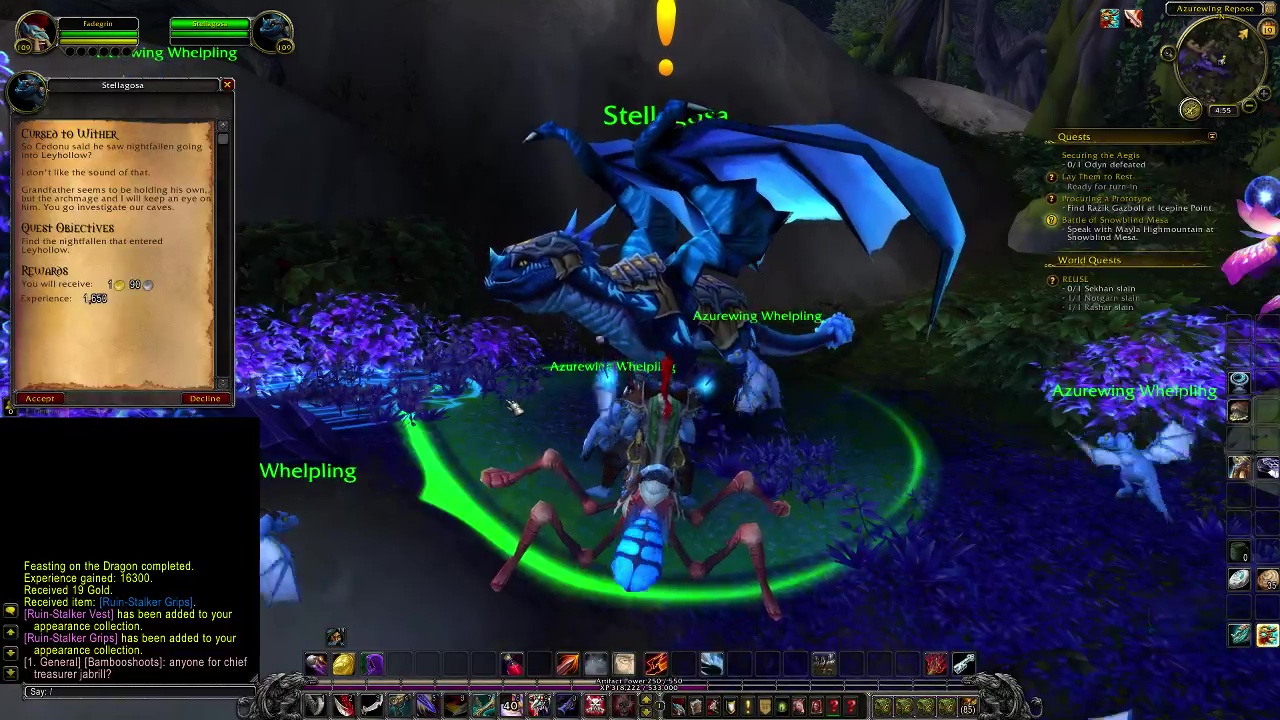 Quest Objectives
Find the nightfallen that entered Leyhollow.
Progression
Completion
Runas the Shamed: (Name)? Is that you, my friend?
(Runas coughs violently.)
Cursed to Wither