Prince Farondis: The sunken structure on the other side of this bridge was once called Nar'thalas Academy: the center of magical studies in all of Azeroth. You should have seen her in her full splendor. The Tidestone should be locked up within. I dare not enter, but you – my champion – you go with my blessing.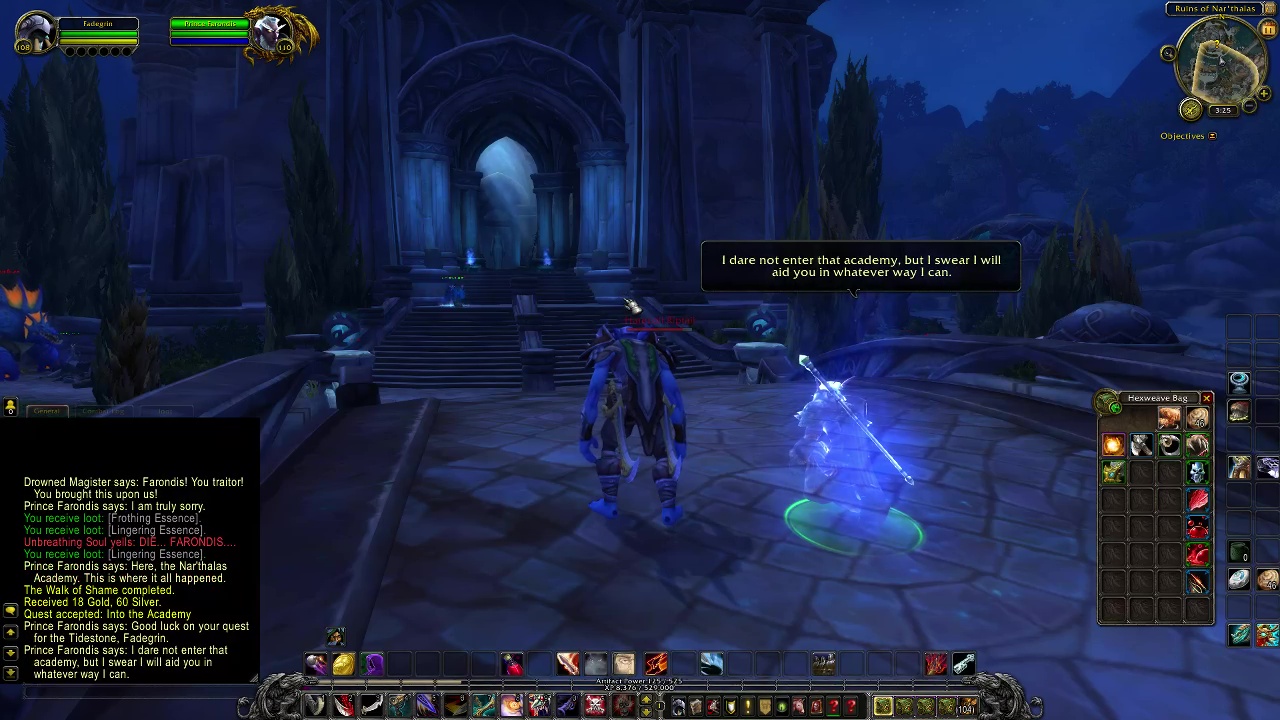 Quest Objectives
Enter the halls of the Nar'thalas Academy.
Prince Farondis: Good luck on your quest for the Tidestone, (name). I dare not enter that academy, but I swear I will aid you in whatever way I can.
Instructor Delliana: Your turn. Gah… pay attention!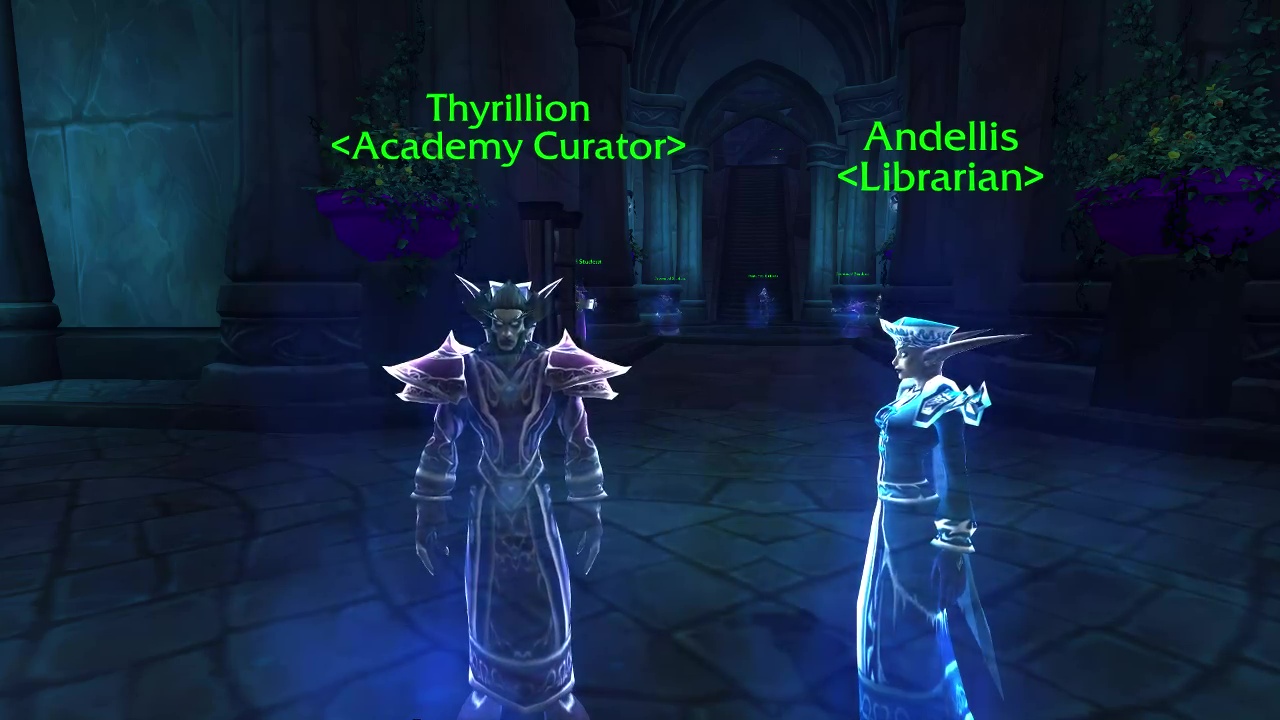 Completion
Thyrillion: New student?
Into the Academy