Prince Farondis: Azsuna was once a center of elven civilization. My people flourished. Now, they are damned. Most cannot bear to look at me. They are the scars of my past. The marks of my shame.
(Your people treat you with contempt. Why? What did you do?)
Prince Farondis: I damned our people. I brought about the destruction of our ancestral homeland. I killed them all. It is because of my folly that our people cannot experience the relief of death. My failures led our people to this cursed ghostly half-existence.
(You did all this? How? Why?)
Prince Farondis: I was a poor leader. I was blind, and I chose the wrong path for my people. I… I cannot go into any more detail than that. Give me time, (name). I am certain that all will be revealed in good time.
(I see.)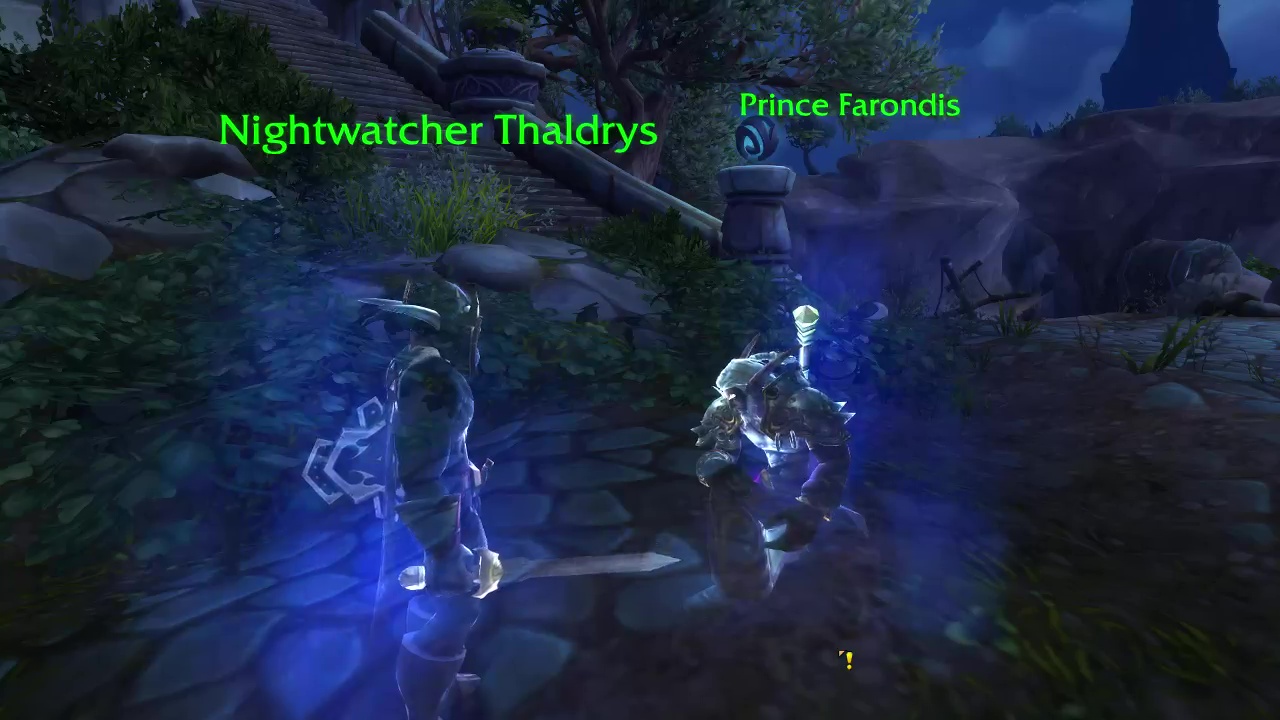 Prince Farondis: They have not forgiven me. I cannot blame them. Past crimes aside, I am still their prince. Even in death, I will do what I can to protect my people. (Name). Act as a champion. Find and defeat the creature that leads this naga attack against the people of Nar'thalas. After all these years, you – a (race) (class) , of all things – may be the instrument of my redemption.
Quest Objectives
Defeat Athissa.
Progression
Athissa: Your orders are clear! Find the Tidestone, and return it to Her Glory, Queen Azshara! These creatures only pretend to understand its power. The Tidestone belongs to Azshara, Her Radiance, the Light Beneath the Tides! Scour the sands! Pillage the ruins! Slay anyone and anything that gets in your path! FIND THAT TIDESTONE! Your Queen Azshara wills it, and so shall it be done! Where is the Tidestone? Speak you fool! Worthless…
Athissa: Enough of this! The Tidestone will be ours!
Nar'thalas Citizen: Failure.
Nar'thalas Citizen: Murderer.
Nar'thalas Citizen: Fool.
Nar'thalas Citizen: Butcher.
Prince Falondis: Stop! Stop the voices. I beg you!
Completion
Prince Falondis: She spoke of the Tidestone? That sea witch must not realize how close she truly is to finding it. We should move quickly. We are close to your prize, and the naga are circling in.
Nar'thalas Still Suffers