Prince Farondis: (Name). Warlord Parjesh ran into the magical vortex just ahead. He has returned to an island off the shore to the southeast where Queen Azshara is staging more of her forces. The queen is beyond angry because we opposed her. Even now, she is summoning up a monstrosity known as her Wrath to exact revenge for our defiance and drown the Broken Isles. You must defeat the Wrath of Azshara before the queen lets it loose to destroy us all!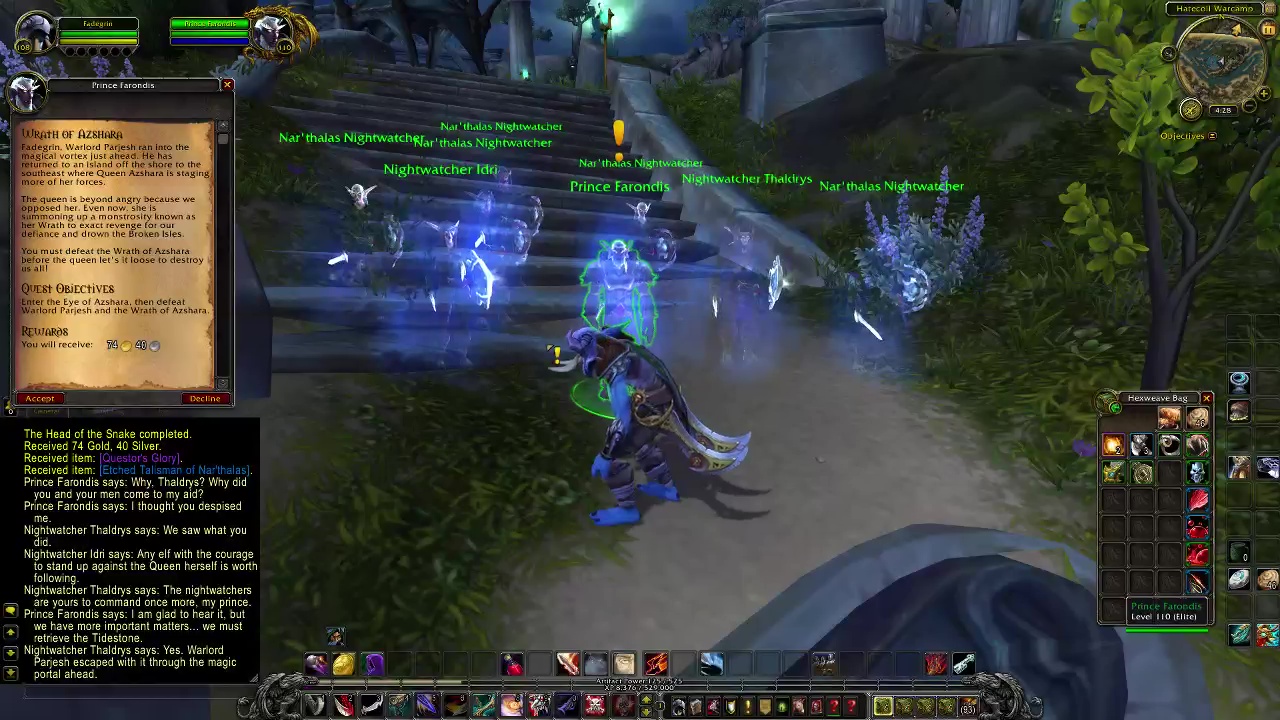 Quest Objectives
Enter the Eye of Azshara, then defeat Warlord Parjesh and the Wrath of Azshara.
Progression
NOTE: This quest sends you to the Eye of Azshara dungeon. Queue-in at the Dungeon Finder to find a group.
Eye of Azshara — Enter the Eye of Azshara and stop the Wrath of Azshara from being unleashed upon the Broken Isles.
Hatecoil Wrangler: The landwalkers are here! We will drive them back by salt and scale!
Warlord Parjesh: Guardians of the ritual, prepare yourselves! She will not be disappointed!
Warlord Parjesh: Hmph,. Intruders. They will not get far.
Warlord Parjesh: Ah, we meet again, weakling. Now it's just you and me… and my guards!
Warlord Parjesh: Hatecoil, drown them out! Ha, nowhere to hide!
Warlord Parjesh: Fools! Get out of the way!
Warlord Parjesh: You can't stop… the storm…
Hatecoil Arcanist: The shielding weakens!
Hatecoil Arcanist: Lady Hatecoil is vulnerable! She must not fail!
Lady Hatecoil: Continue the ritual! I will handle these fools!
Lady Hatecoil: Fry, landwalkers!
Lady Hatecoil: The waters rise… There is no escape!
Lady Hatecoil: Can you feel the winds? They come for you…
Wrath of Azshara: THE STORM AWAKENS.
Ritualist Lesha: No! The ritual is not yet complete!
Mystic Ssa'veh: The bindings weaken…
Binder Ashioi: It is still forming!
Channeler Varisz: We need more time!
Wrath of Ashara: THE TIDES RISE! ALL WILL BE ERADICATED!
Completion
(The Tidestone of Golganneth stands whole and unprotected.)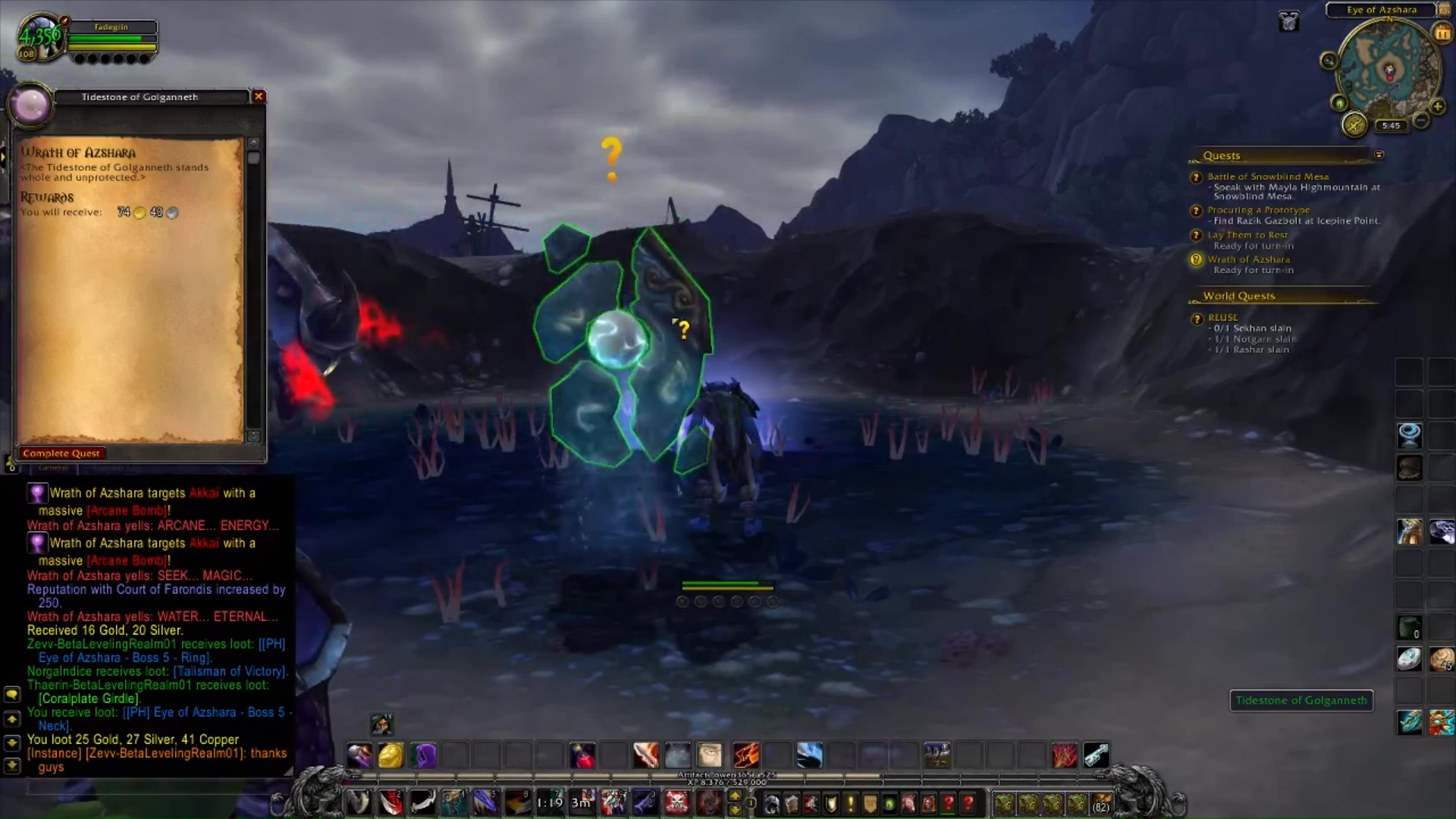 Wrath of Azsuna