Runas the Shamed: I wish to make it up to you for whatever I did that made you want to kill me. Hmm… your dragon complains about being weak. I know why. Runas can fix it, my friend. One of my kind. Ael'Yith, pulls ley energy from the very ground of Azsuna. I can take you to the location of his mana siphons. It's not too late to undo the harm the others have done. You've done well to trust me.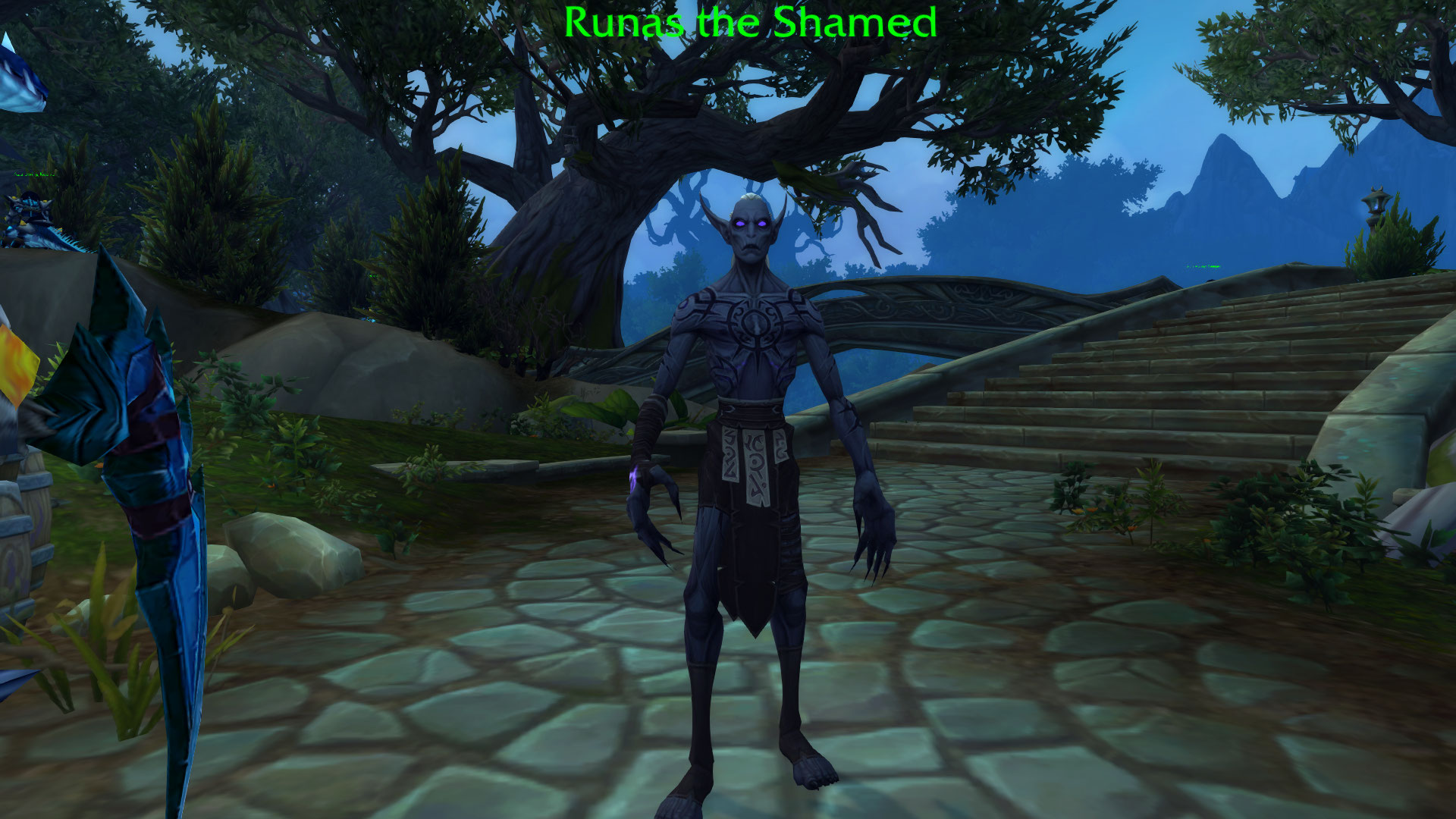 Quest Objectives
Allow Runas to escort you.
Progression
Runas the Shamed: Ahh, my friend. My good, dependable friend (name). You wouldn't happen to have any mana crystals on you, would you? Listen, my friend. If you ever need anything – I stress, ANYTHING – you just come talk to your loyal friend Runas. I will make your problems go away. You can count on me. Of course, if I needed something, I assume you would assist me, correct? For example, if I needed a mana crystal or something similar, you would give me one?
(Just… just lead the way, Runas.)
Runas the Shamed: Very good! Off to Zarkhenar, then. Off to see all my friends and family and loved ones… to kill them, of course, for harming your dragon. Bunch of mana addicts, that lot, ha hah! Not me, though. My discipline is iron. Ooh! Mana crystal. Just a moment. So… why are you here in Azsuna, friend? Just visiting, or…?
Projection of Senegos: Does this one ever stop talking?
Runas the Shamed: My apologies, good dragon. Ahh, look! We are here.
Completion
Projection of Senegos: They're tapping into the ley lines?
Runas Knows the Way