Kor'vas Bloodthorn: During the fighting, of all things, I saw a blue drake swoop in and attack the demons. I couldn't believe my eyes. I'd heard that the Blue Dragonflight had gone extinct. The Legion managed to bring the drake down, but not until after she'd killed a score of them. She was magnificent. Last I saw, they were draging her in the direction of the southern camp. We should see if she's still alive. A dragon could prove a powerful ally.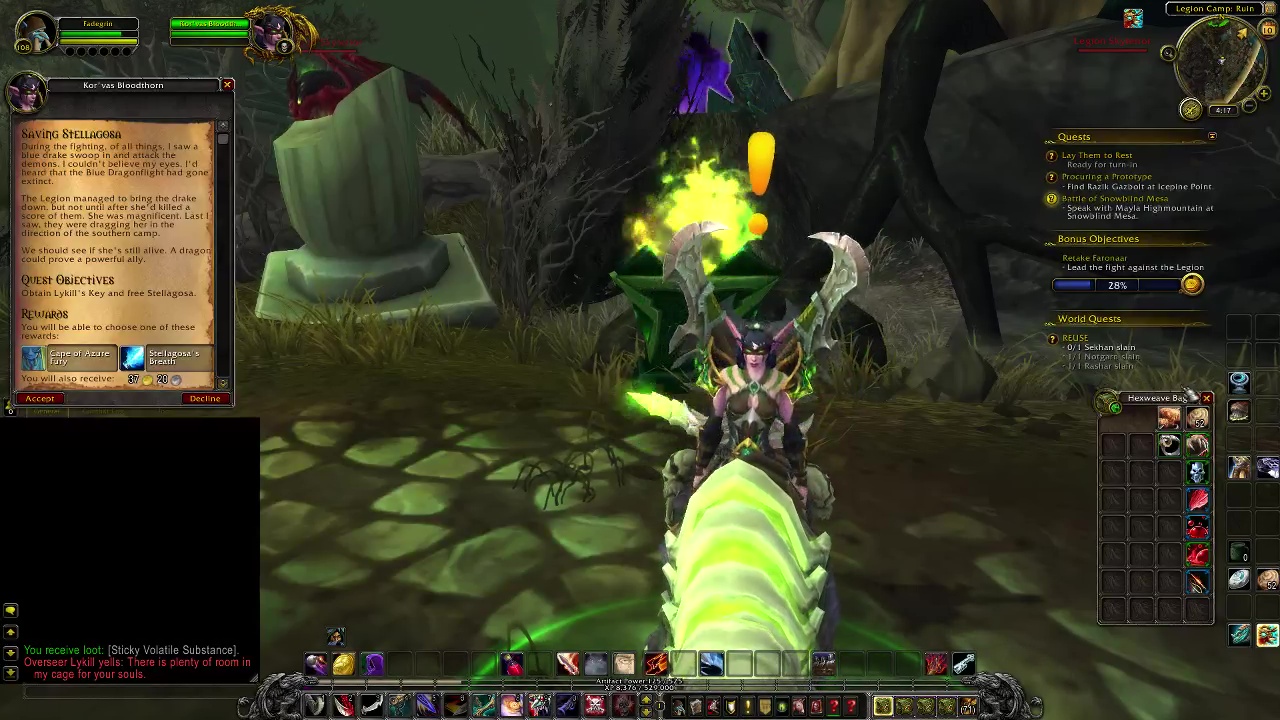 Quest Objectives
Obtain Lykill's Key and free Stellagosa.
Progression
Kor'vas Bloodthorn: Quickly, (name), we have to find the key to those demonic locks. I'd bet anything it's on that big jailer to the east.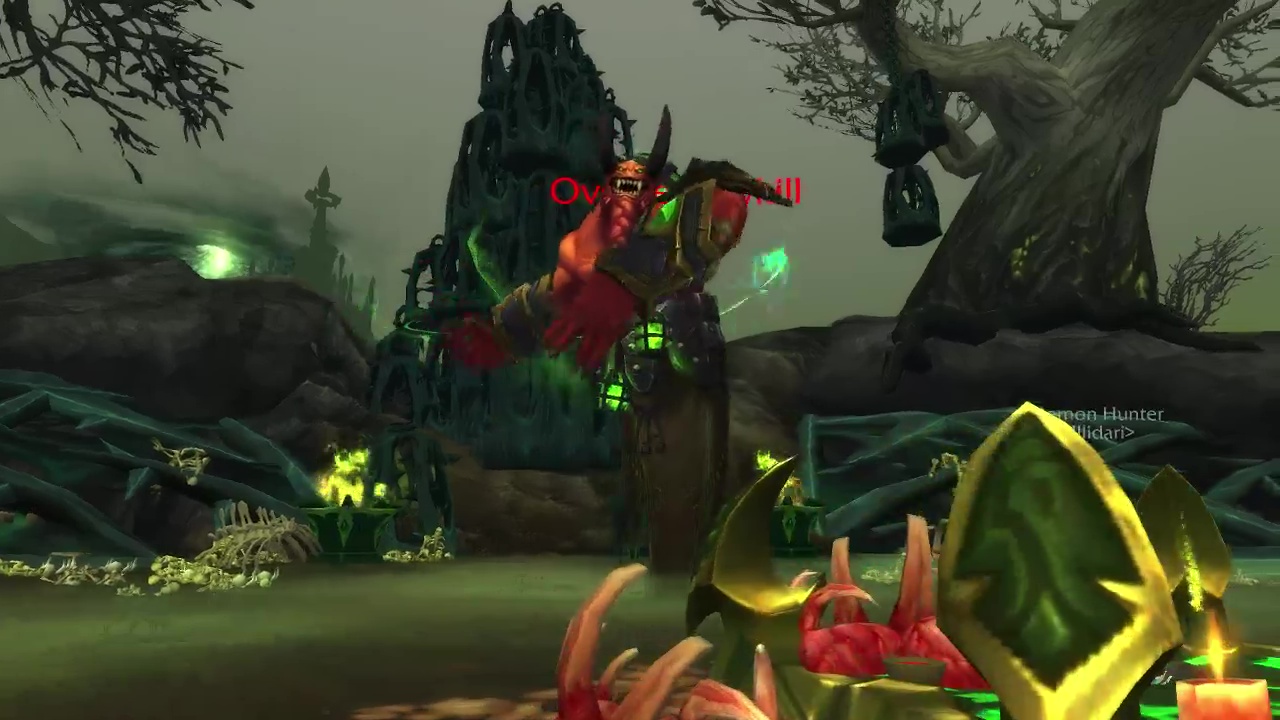 Overseer Lykill: Come to free that pitiful drake, demon hunter?
Overseer Lykill: I WILL return!
Kor'vas Bloodthorn: Get the key. Let's get over there and free that drake.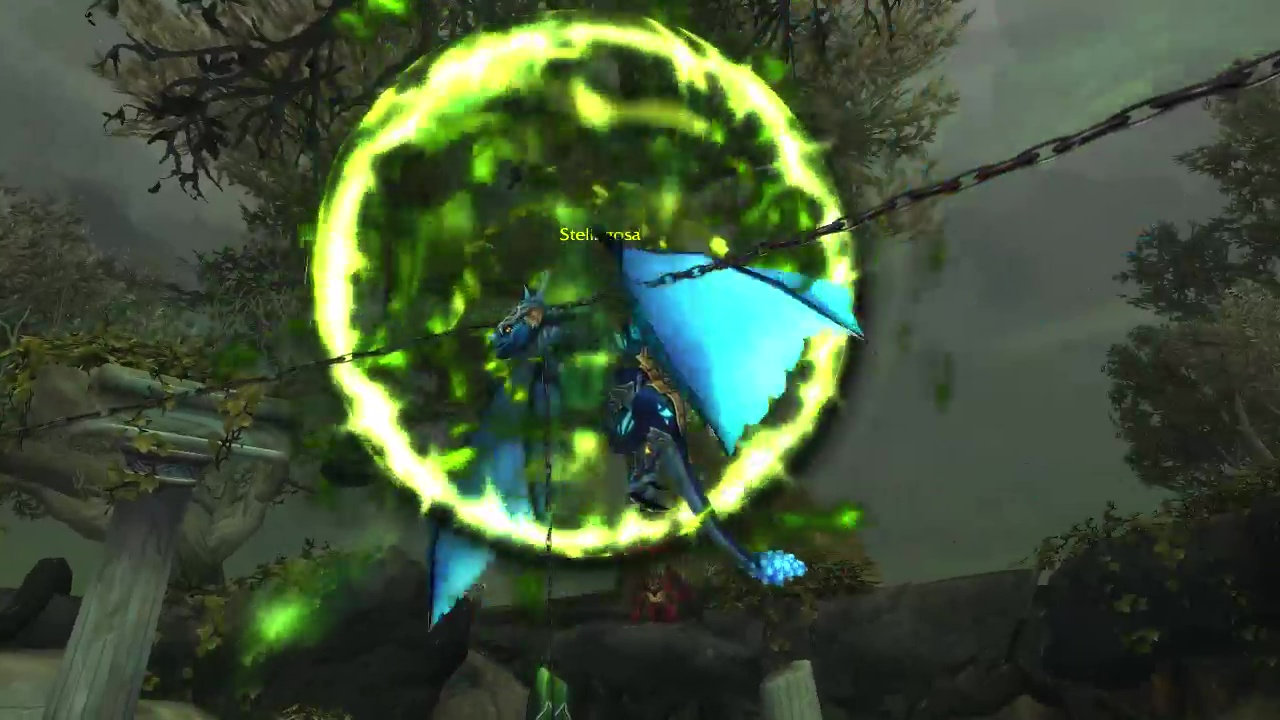 Note: After looting the key from Lykill, click all 3 locks (the fel crystals) to free Stellagosa.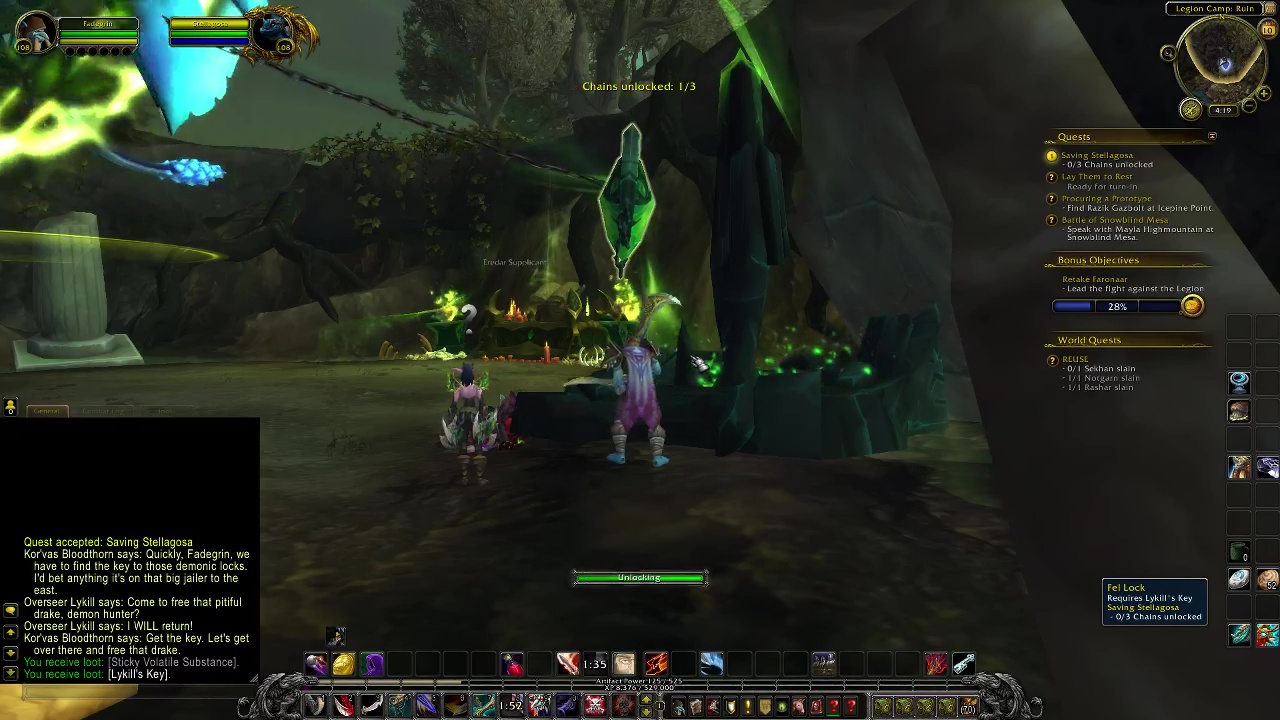 Stellagosa : Thank you, (class), I am Stellagosa. My thanks, (race). Now I am going to finish off the warden who did this to me.
Kor'vas Bloodthorn: Stellagosa, no… come back. Damn!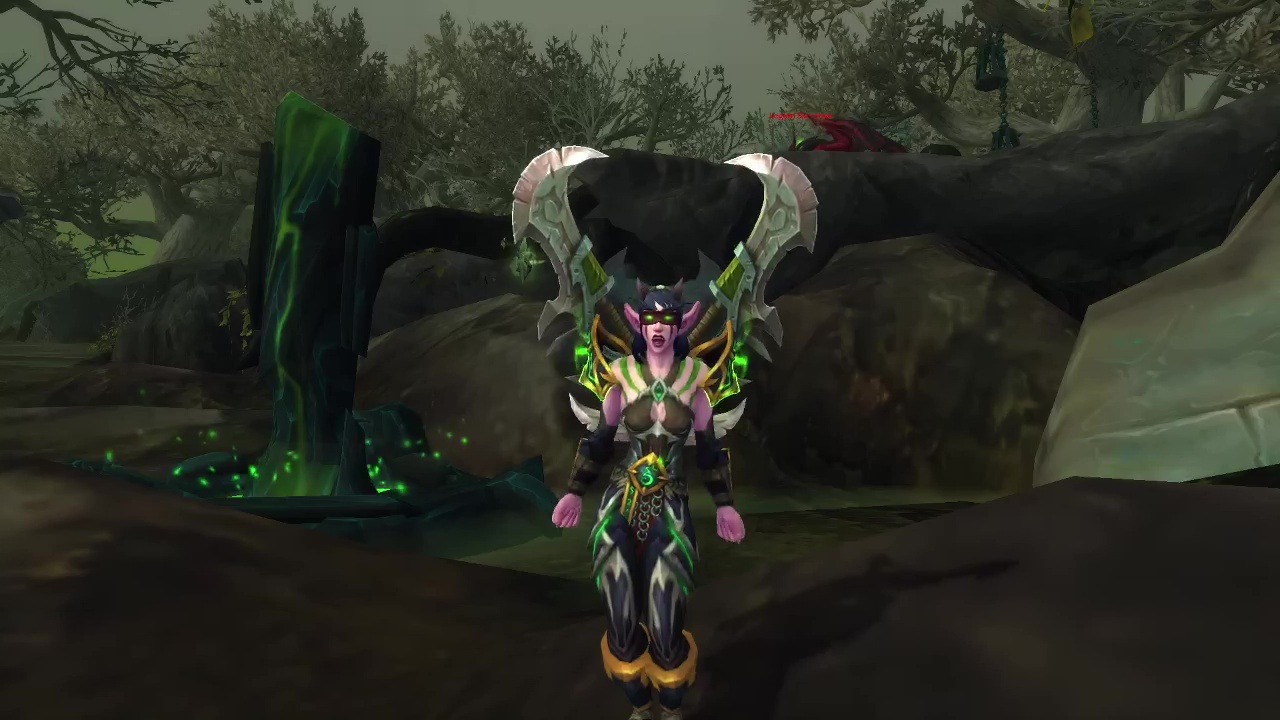 Completion
Kor'vas Bloodthorn: If there's a remnant of the Blue Dragonflight nearby, we should do whatever we can do to ally ourselves with them. Beautiful creatures… pure, one with the world. I didn't think that I could hate the Legion more. Thank you, (name).
Saving Stellagosa