High Exarch Turalyon: These pits have long been a blight upon the lives of our new allies. The demons hunt them down and torture the poor souls for sport.
(Turalyon shakes his head with disgust, fixing his gaze upon the beast before him.)
It is time to make them pay for their cruelty and restore hope to this Light-forsaken place.
We strike on your mark, (name).
Objectives
Slay Aggonar.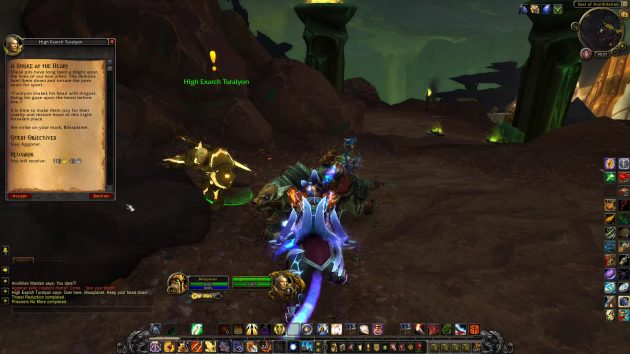 Progress
High Exarch Turalyon: Ready your weapon. Whatever happens, we stand together. This day will be your last, demon!
Aggonar: Is that ALL you have to offer? How pathetic…
High Exarch Turalyon: I've fought your kind for a thousand years, demon. You brag and bluster, then you die!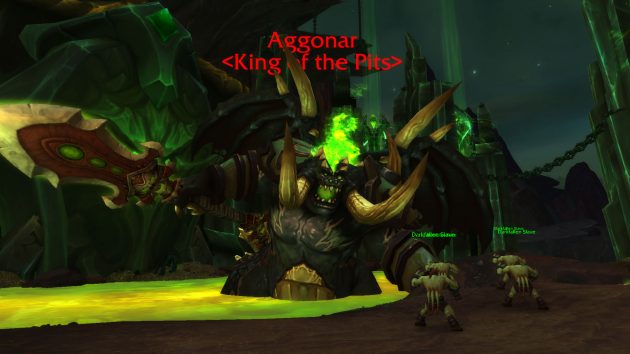 High Exarch Turalyon: Do not relent! We end this beast here and now!
Aggonar: Your people… your worlds… always crumble.
(Alleria Windrunner nocks her arrows with blinding speed.)
High Exarch Turalyon: Alleria! Perfect timing, as always.
Alleria Windrunner: The beast weakens. Strike true!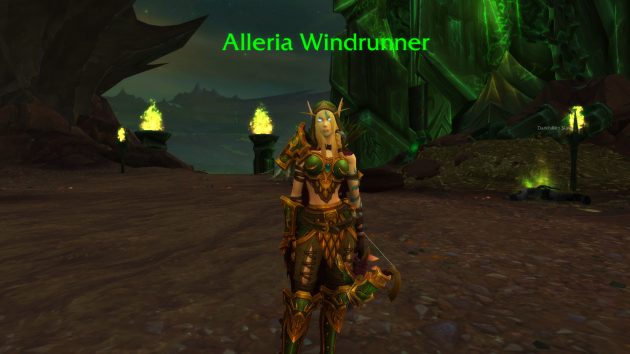 Alleria Windrunner: Are you alright, Turalyon? Arator! He's here!
Completion
High Exarch Turalyon: This victory is only the first link in a long chain, Highlord.
A Strike at the Heart
Argus Zones