Magni Bronzebeard: I've been hearin' whispers ever since we got to Argus. They're just like Azeroth's, only… they ain't hers. I'm convinced that Argus has a titan of its own that's reachin' out to us! The broken have a relic stowed away that's darn near holy to 'em. Hatuun says they hear whispers from it… I think it might have some sort o' link to Argus itself! It's just in this chamber. Let's see what we can learn.
Objective
Activate the Sacred Stone to witness Argus' vision with Magni.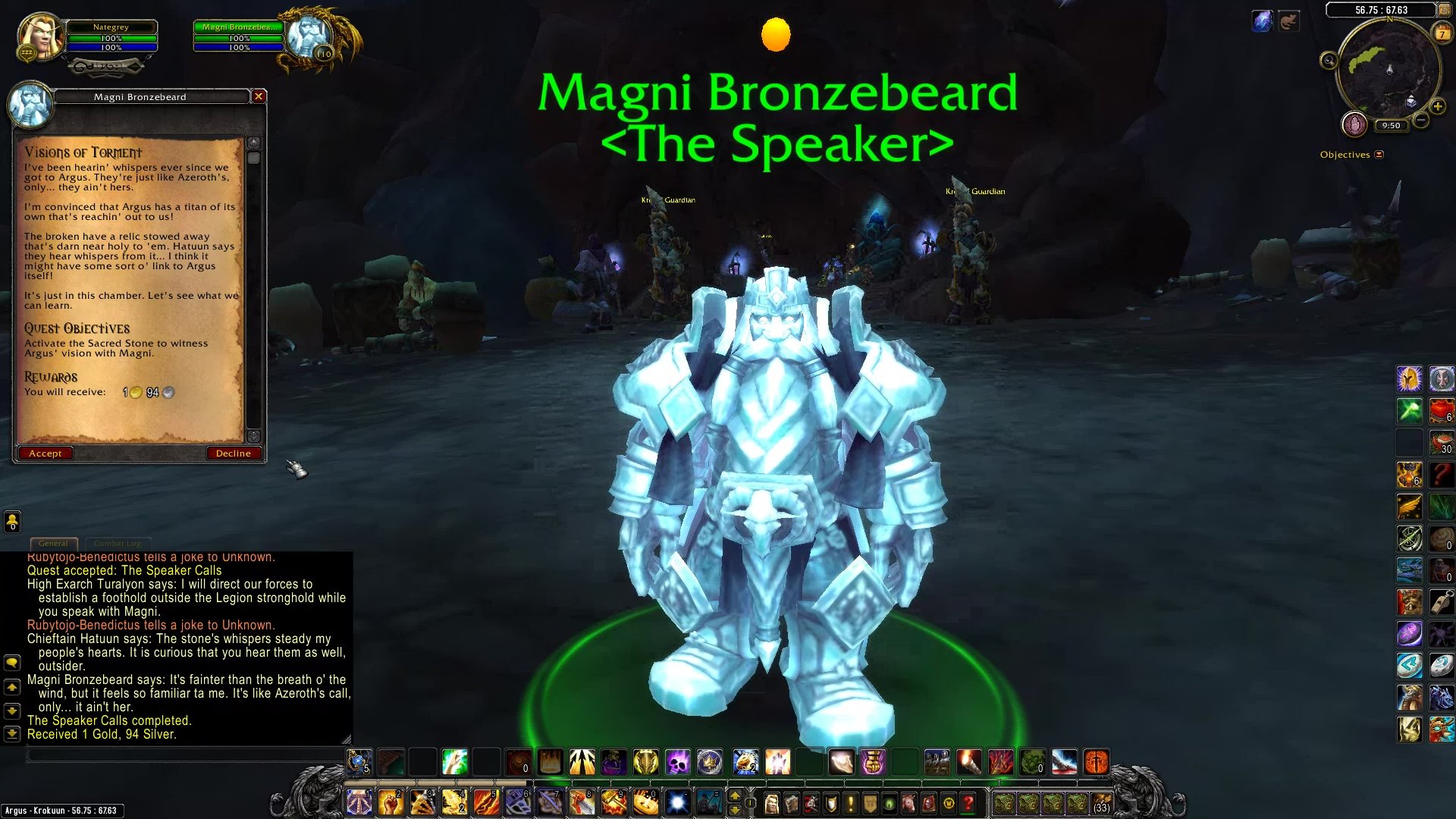 Progress
Magni Bronzebeard: When Azeroth's spirit speaks ta me, it's like a song. There's beauty in it, even when her message ain't exactly clear.
Argus's soul ain't like that. He's tormented… broken. Careful, or his pain'll overwhelm ye!
Join Magni by the Sacred Stone: 1/1
Magni Bronzebeard: Place yer hand upon the stone when yer ready.
Sacred Stone: The stone thrums with energy.
(Place your hand on the stone.)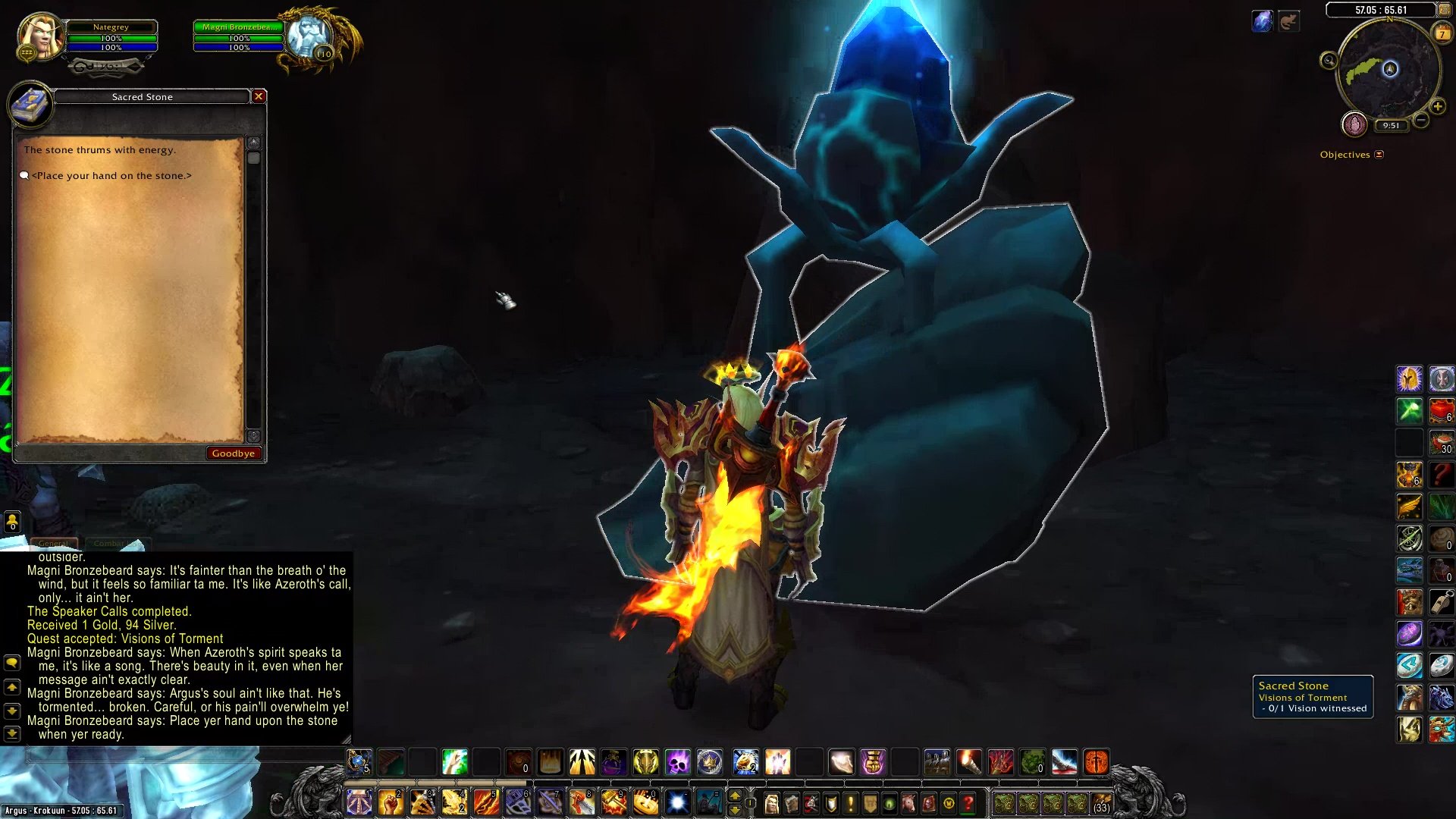 (In-game Cutscene about Aggramar)
Vision witnessed: 1/1
Objective Complete.
Magni Bronzebeard: He… he needs us ta see somethin'… Aggramar! The fallen titan now serves Sargeras! This is bad… VERY bad!
Completion
Magni Bronzebeard: I don't know how Sargeras managed to raise Aggramar, but it's bad news for us, believe you me.
Visions of Torment
Argus Zones