Arkhaan: Darkness envelops us… the Light has gone from this place…
(Arkhaan mumbles to himself before noticing you are still talking to him.)
Arkhaan could not save them. Brothers. Sisters. Whispers twisted them. The Light cannot see them. It turns away from us.
Arkhaan failed.
(Arkhaan stares off into space.)
Objectives
Slay 12 Broken in Oronaar Collapse.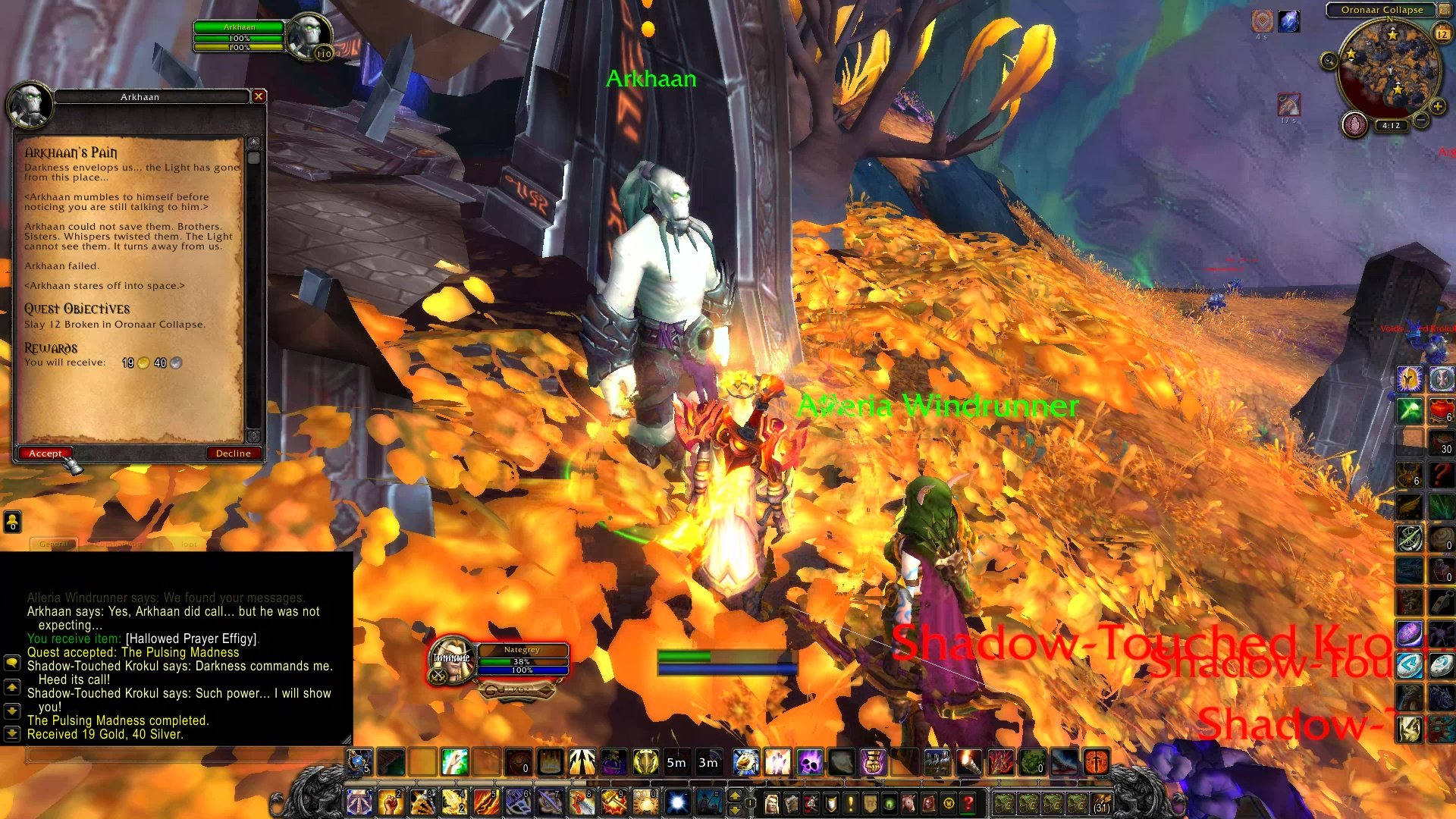 Progress
Shadow-Touched Krokul: Even the naaru will fall… as I have…
Shadow-Touched Krokul: All that is must be undone!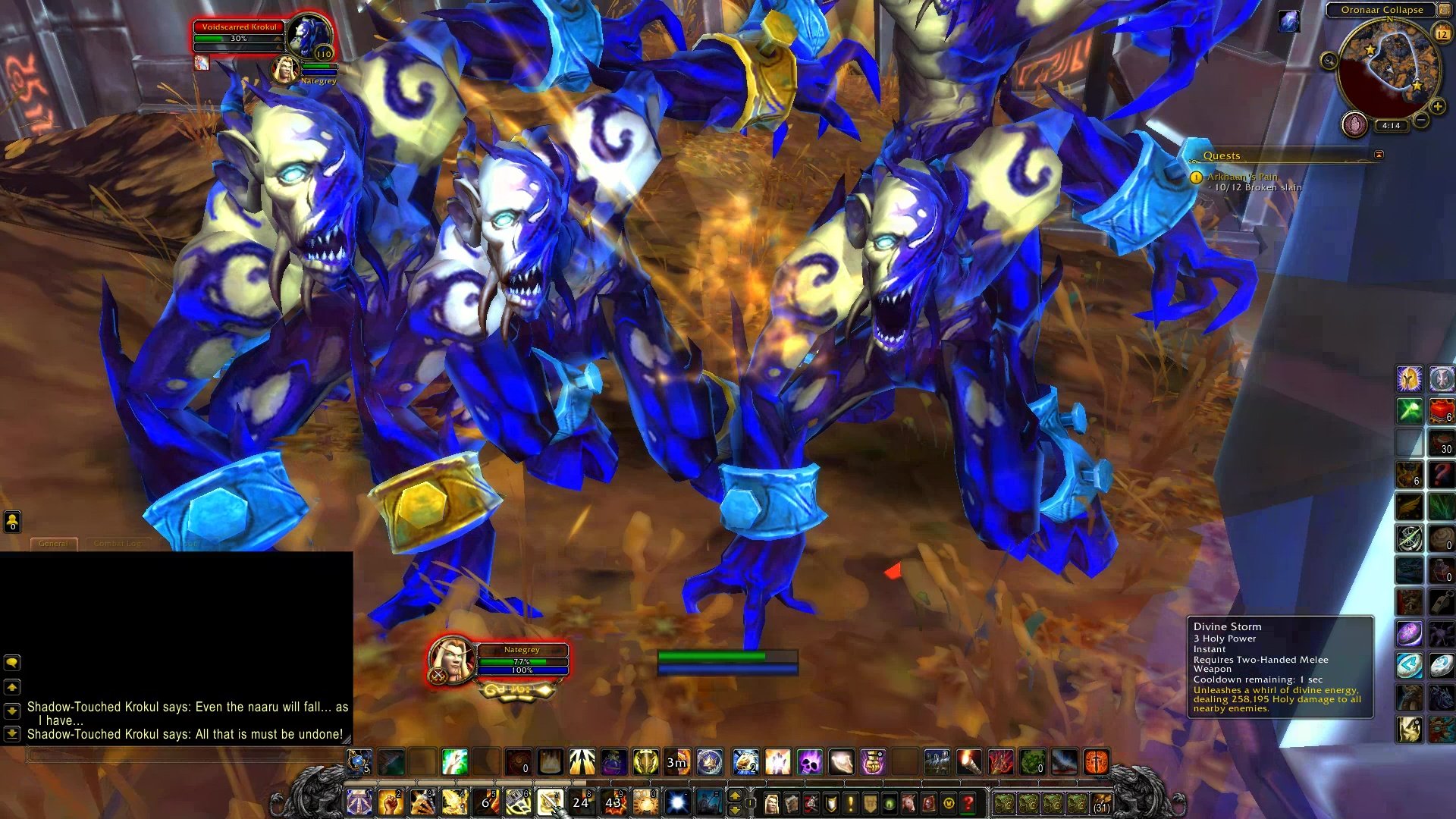 Completion
Arkhaan: (The Broken peers suspiciously at his surroundings, avoiding eye contact with you.)
Alleria Windrunner: Arkhaan, was it? Can you tell us what happened to your people?
Arkhaan: Arkhaan knows, yes.
Arkhaan's Pain
Argus Zones