High Exarch Turalyon: I will take command of Fareeya's lieutenants and we will escort Velen to the Crest of Knowledge. His mission must not fail.
We face an old foe– one the Army of the Light has encountered on numerous occasions. Talgath will try to block us in and prevent our retreat.
You must not let that happen. Find out how he is bringing in his forces and cut them off. All we need is time to get in and get out.
We are counting on you.
Objectives
Close 3 Legion Portals.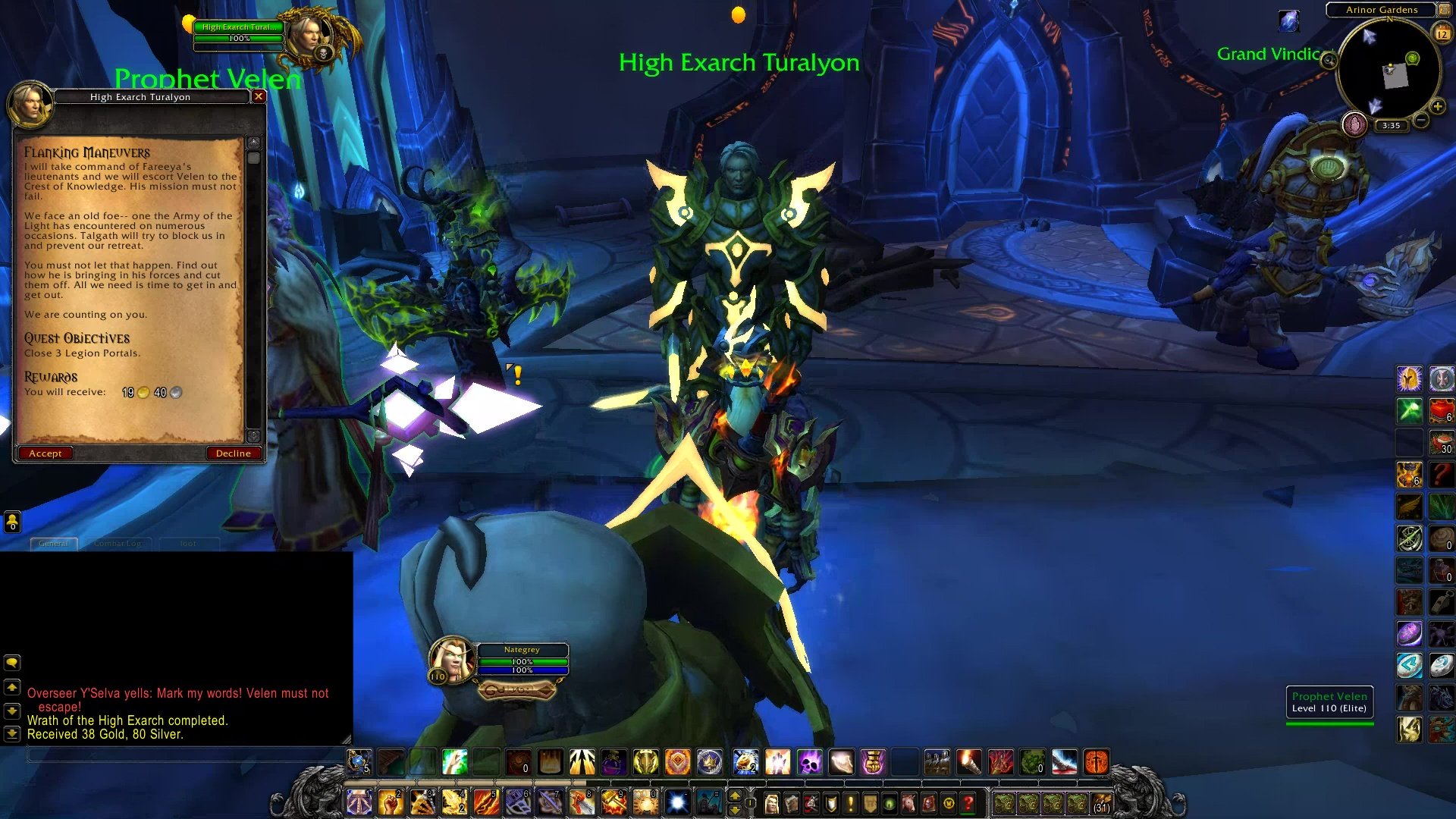 Progress
Note: The portals are spread throughout the Kil'jaeden's Terrace. They look like this: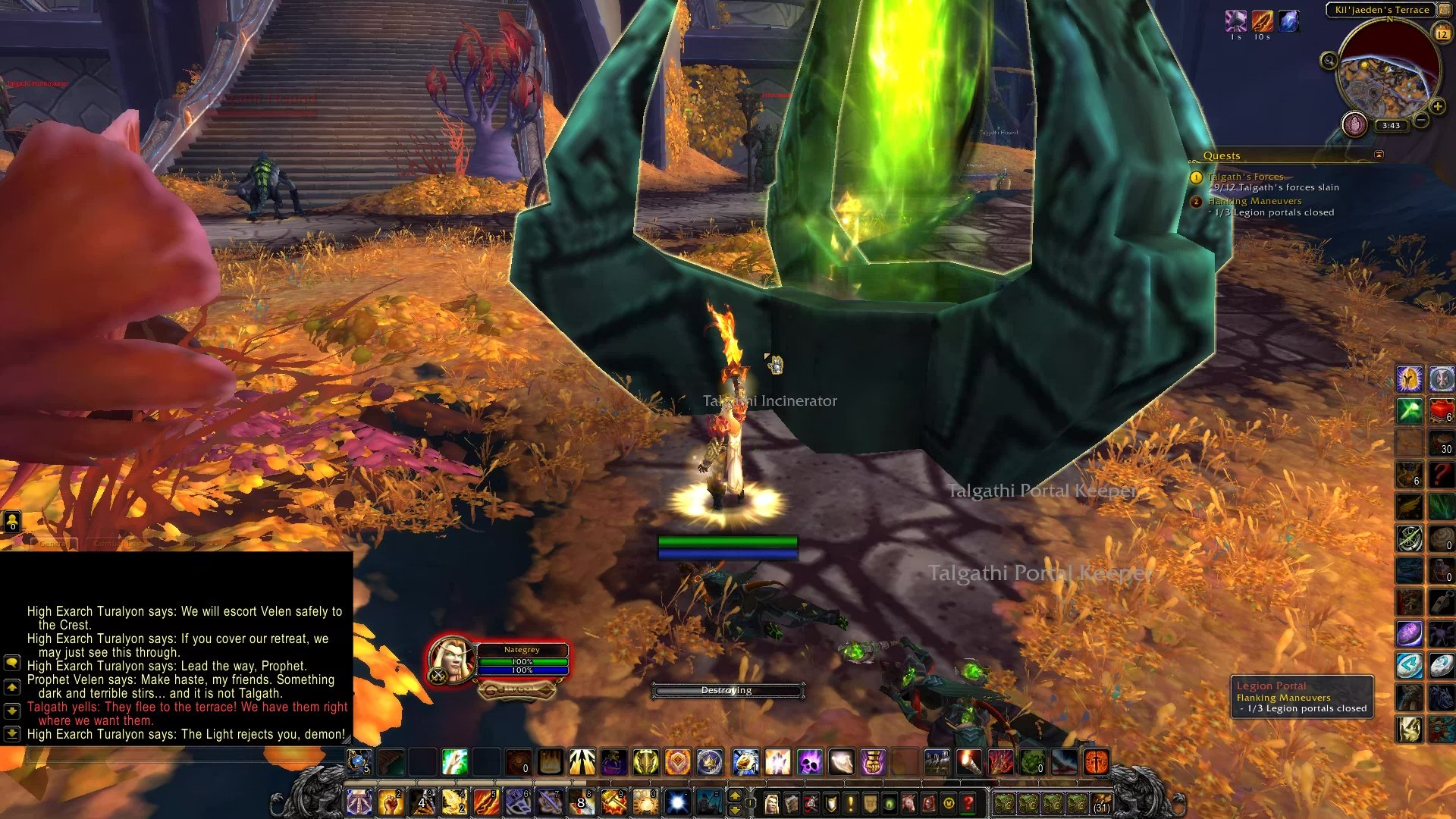 (Velen's unmoving gaze is rooted on the statue before him.)
Completion
(Velen stares at the shattered statue before him and says nothing.)
Flanking Maneuvers
Argus Zones