Grand Artificer Romuul: Now that it has been thoroughly tested, I will direct our artificers to energize the warframe once more so that you may call it into battle. If you wish, you may select it at the Matrix Core at your leisure.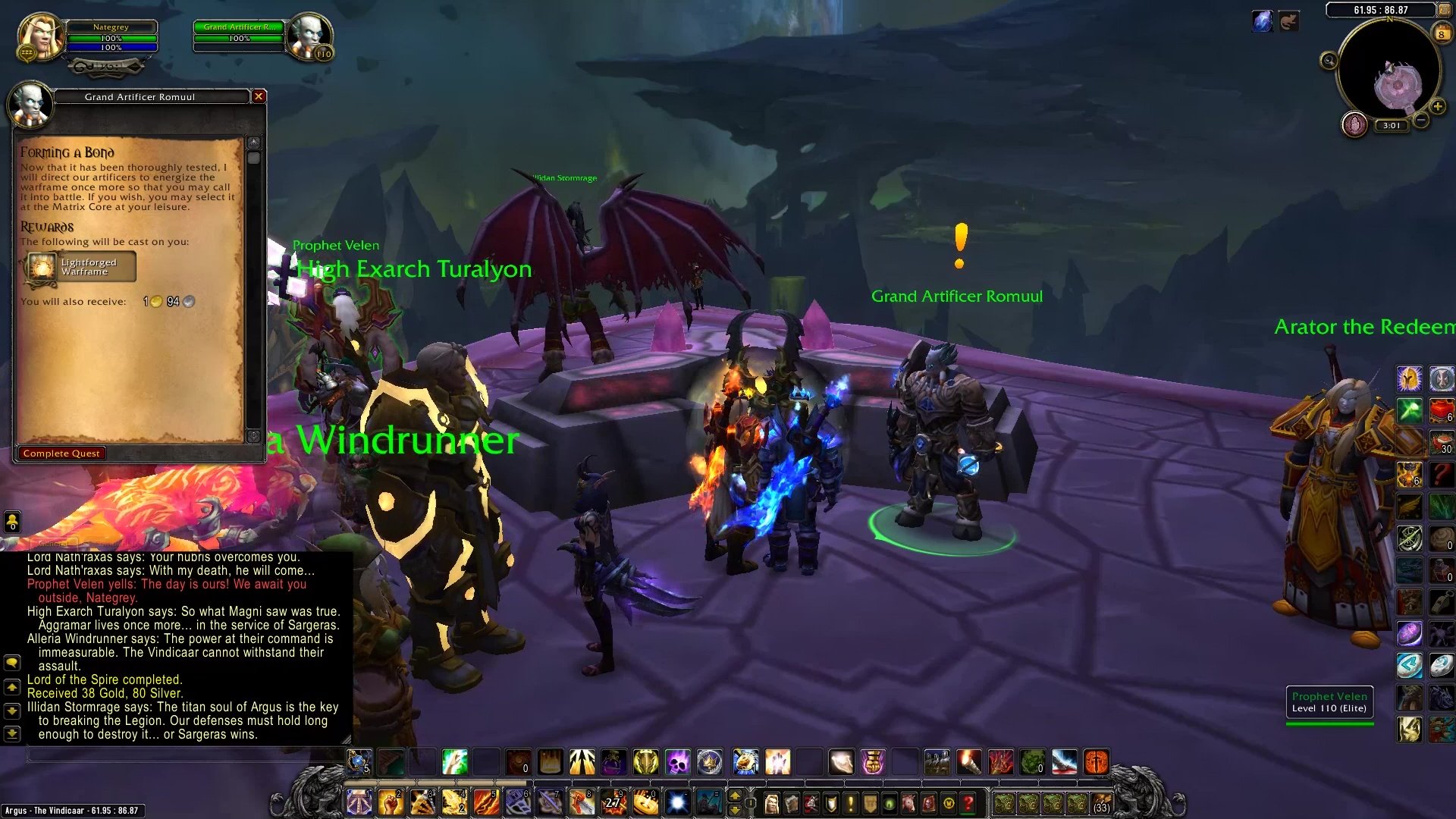 Rewards
The following will be cast on you: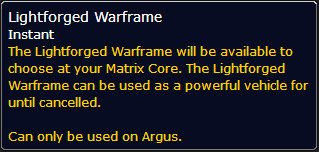 Progress
Note: Go to the center of the Vindicaar, in the basement. Click the Vindicaar Matrix Core. You can now choose between the Light's Judgement Trigger and the Lightforged Warframe. Select a Vindicaar power for use on Argus.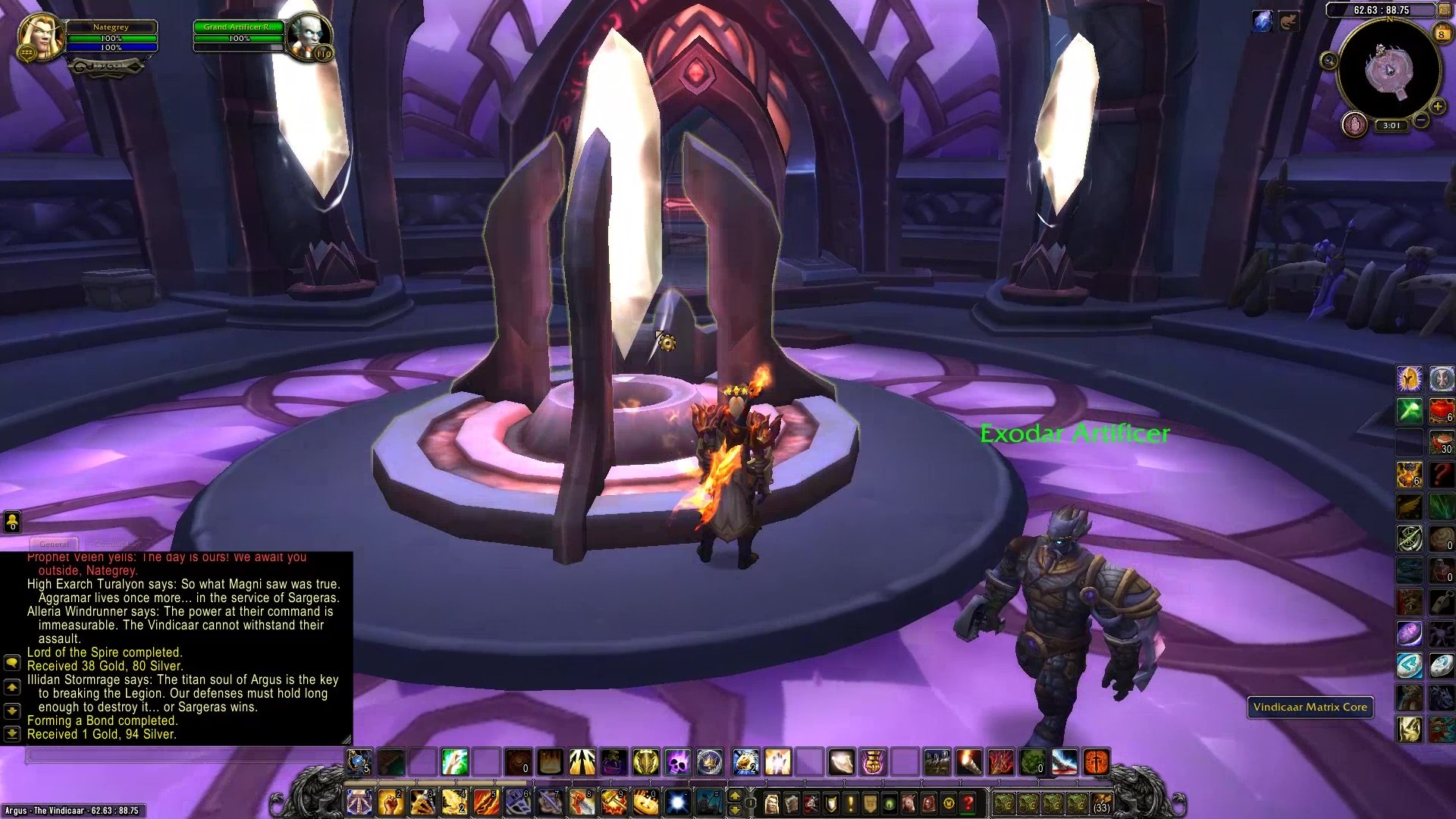 Forming a Bond
Argus Zones