Lasan Skyhorn: Proceed on foot into the Haglands and slay any harpies you find. Quell their numbers! We will provide air support and force your prey to the ground where you can deal with them. Show these witches the fury of your artifact.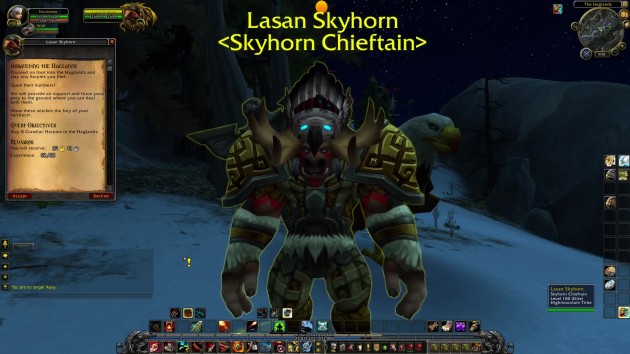 Quest Objectives
Slay 8 Crawliac Harpies in the Haglands.
Completion
Lasan Skyhorn: Haha! You are covered in the feathers of your enemies.
Assaulting the Haglands