Spiritwalker Ebonhorn: Malfurion Stormrage eagerly awaited the arrival of Huln and his tauren reinforcements. Krasus — also known as the dragon Korialstrasz — aided their efforts from the sky, but a more formidable force was needed on the ground.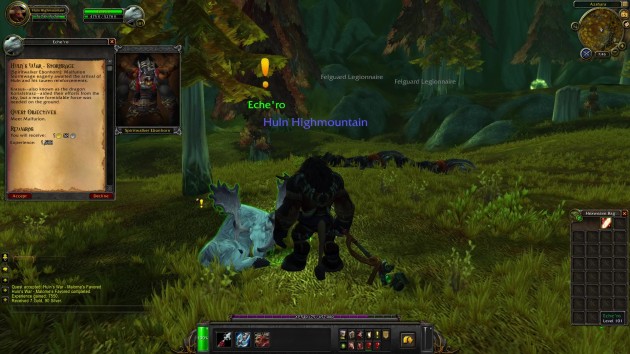 Quest Objectives
Meet Malfurion.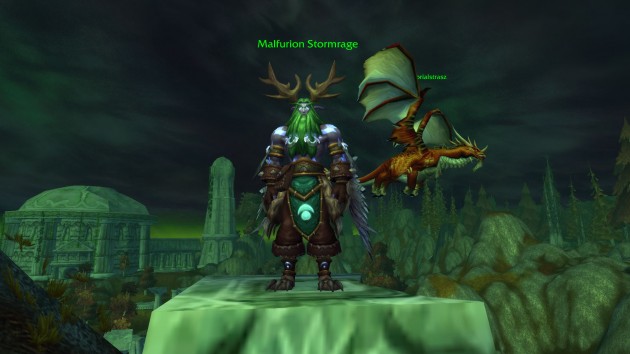 Intermission
Malfurion Stormrage: Huln Highmountain… Eche'ro follows you? That is no ordinary beast; it is one of Malorne's chosen. Truly, you are blessed.
Completion
Spiritwalker Ebonhorn: Malfurion gladly welcomed the assistance of Huln.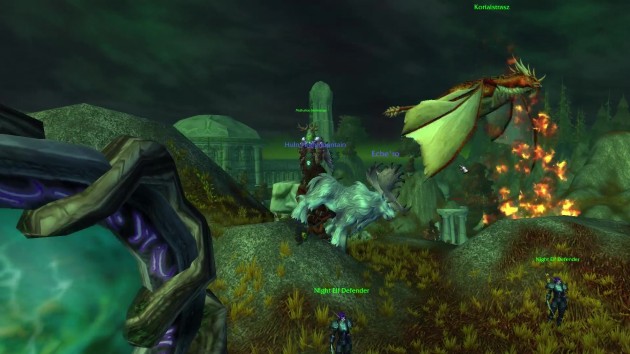 Huln's War – Stormrage