Spiritwalker Ebonhorn: Malfurion worked to bring reinforcements from a verdant realm beyond the borders of physical creation. He needed protection while performing the final magical incantations necessary to receive this aid. Huln slew many.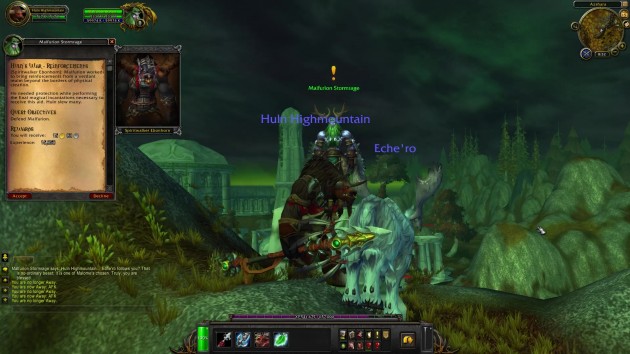 Quest Objectives
Defend Malfurion.
Intermission
Spiritwalker Ebonhorn: They sing of Huln's thirst to spill demonic blood.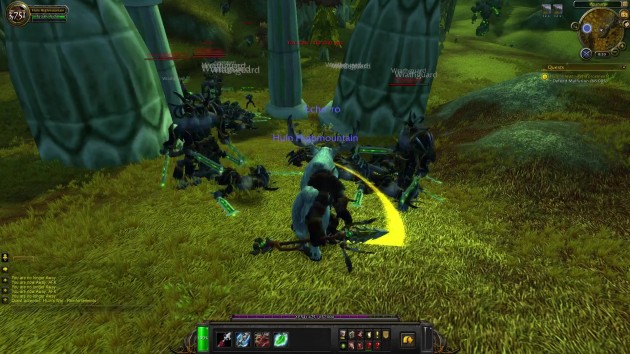 Completion
Spiritwalker Ebonhorn: The ritual complete, reinforcements were able to push through Malfurion's portal and assist against the demonic ranks.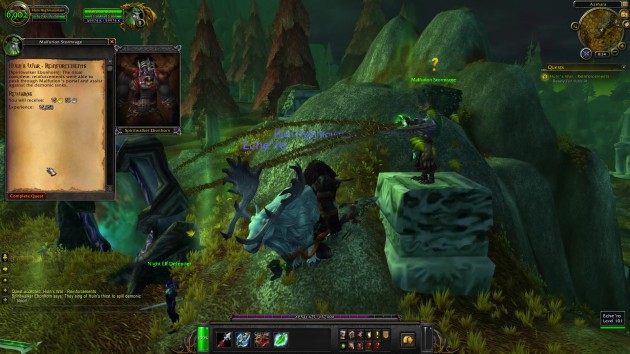 Huln's War – Reinforcements