Rylissa Bearsong: I would help you seek audience with the Archdruid, but we have a difficult situation on our hands. The nearby furbolgs have gone into a frenzied rage. For days, it has been all we can do to protect our grove from their aggression. They have cut off our access to the barrow dens, where the Archdruid and our clan sleep in the Emerald Dream. In order to awaken them, we must first eliminate the furbolgs.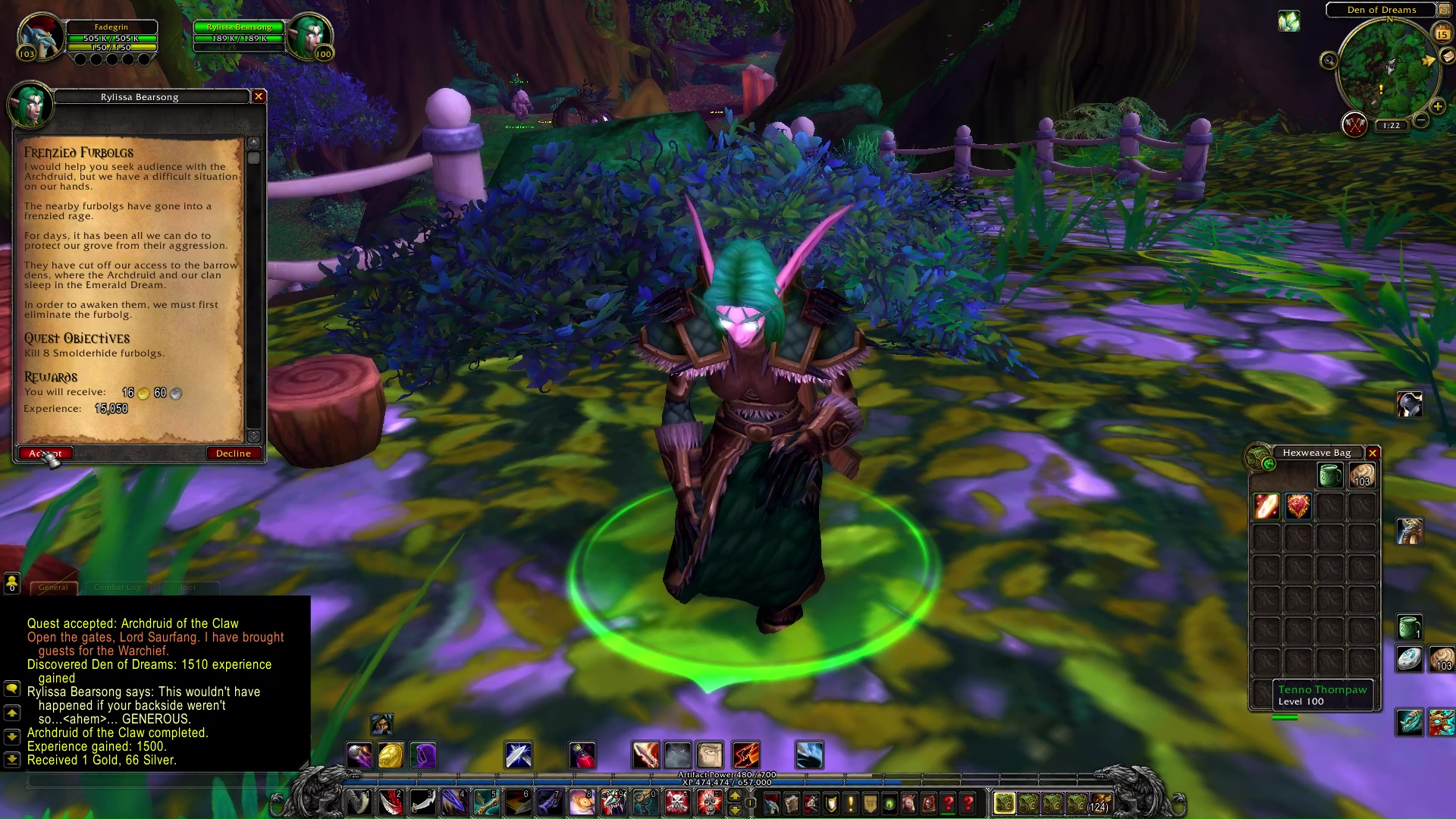 Quest Objectives
Kill 8 Smolderhide furbolgs.
Intermission
NOTE: These furbolgs drop [Smolderhide Firewater] — evokes classic memory of Winterspring back in Wow vanilla.
Smolderhide Warrior: Stab it until it's dead!
Smolderhide Warrior: I will crush you!
Smolderhide Warrior: The magic is ours, thief!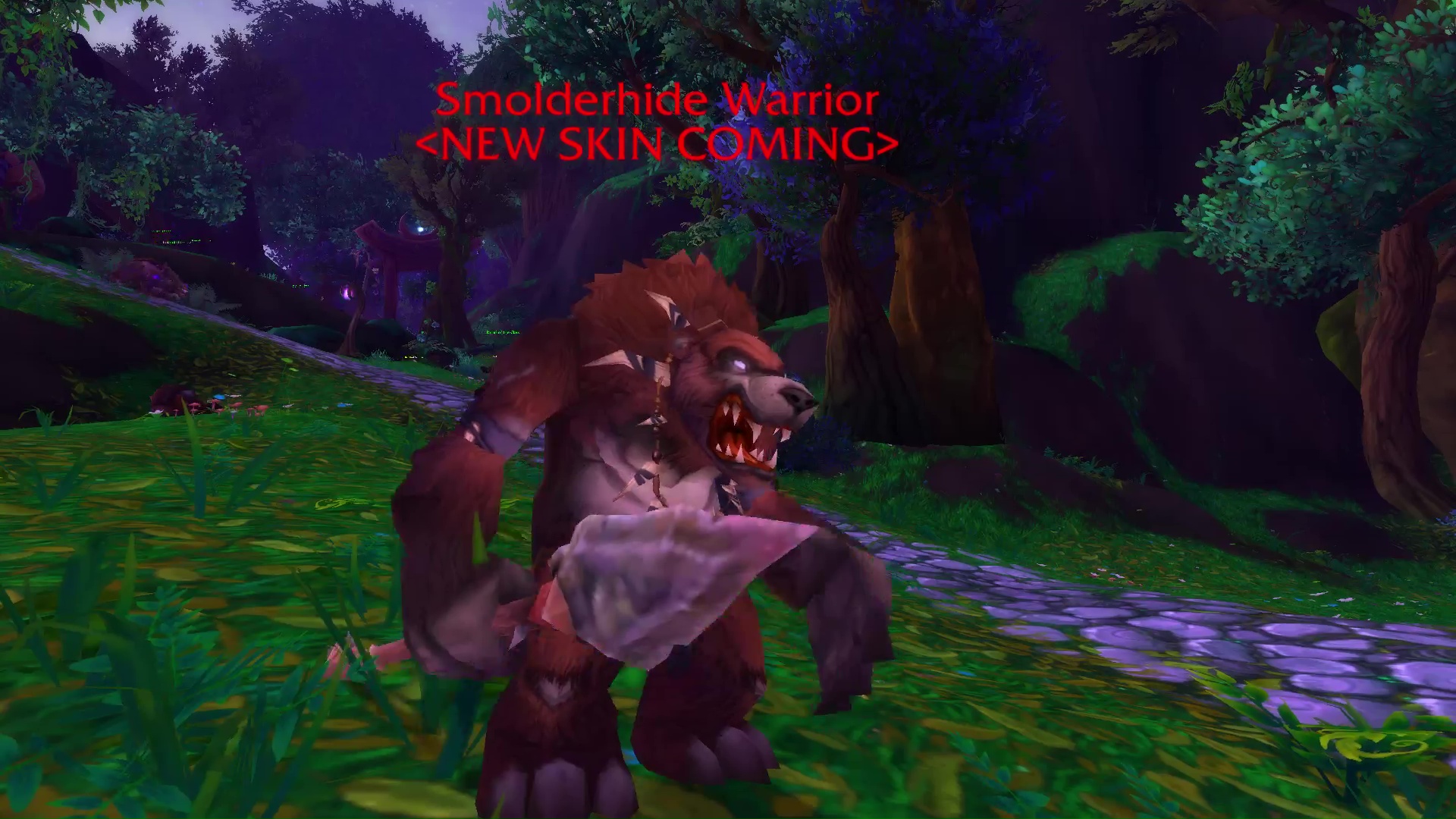 Completion
Rylissa Bearsong: The conflict against the furbolgs is abated, for now.
Frenzied Furbolgs