Evelle Nightwhisper: You arrived just in time, friend. Kagraxxis was moments away from sacrificing me to his master… I was certain I would perish. I am grateful, but we are not out of danger yet… Xavius has returned. The Nightmare Lord is here in Val'sharah, personally orchestrating the corruption of this land. My captor revealed as much to me before I was to be sacrificed. We must find Thaon Moonclaw and inform him before it is too late!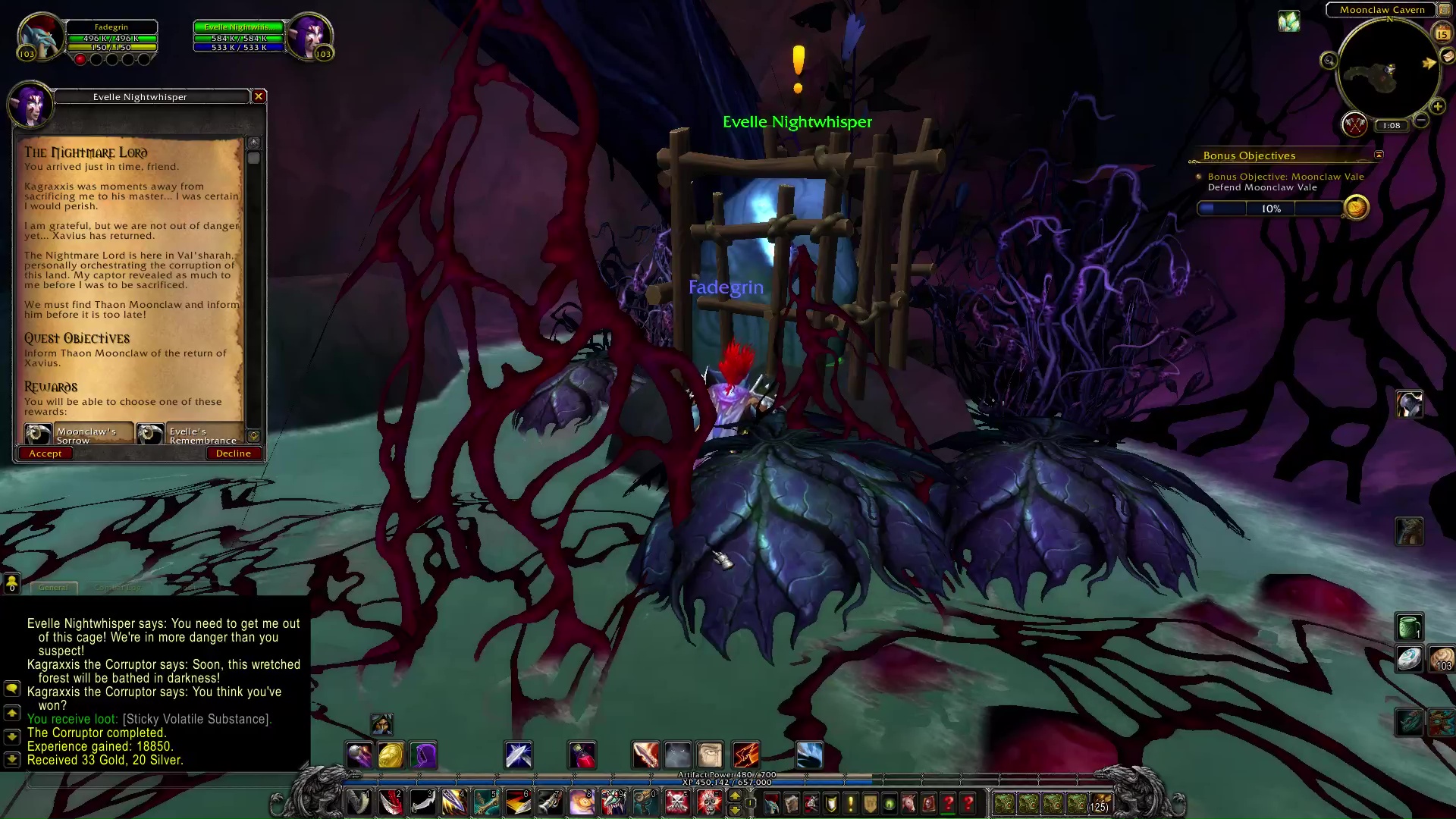 Quest Objectives
Inform Thaon Moonclaw of the return of Xavius.
Intermission
Evelle Nightwhisper: Hurry! We must find Thaon before it is too late!
Darkfiend Zealot: You cannot… escape… your dreams…
Image of Xavius: He put up quite a fight, but your archdruid belongs to me now…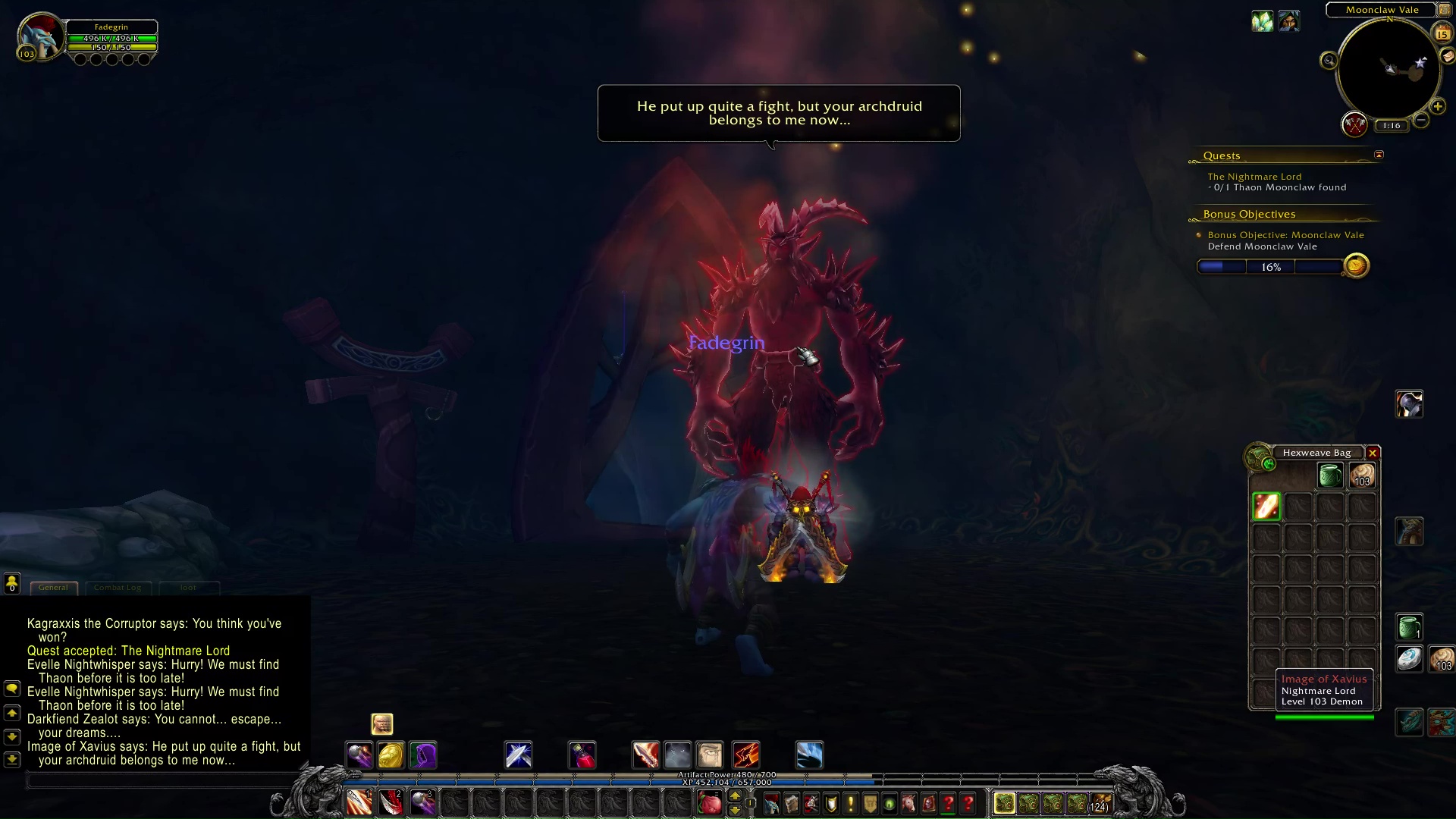 Thaon Moonclaw: None can stand against the Nightmare Lord!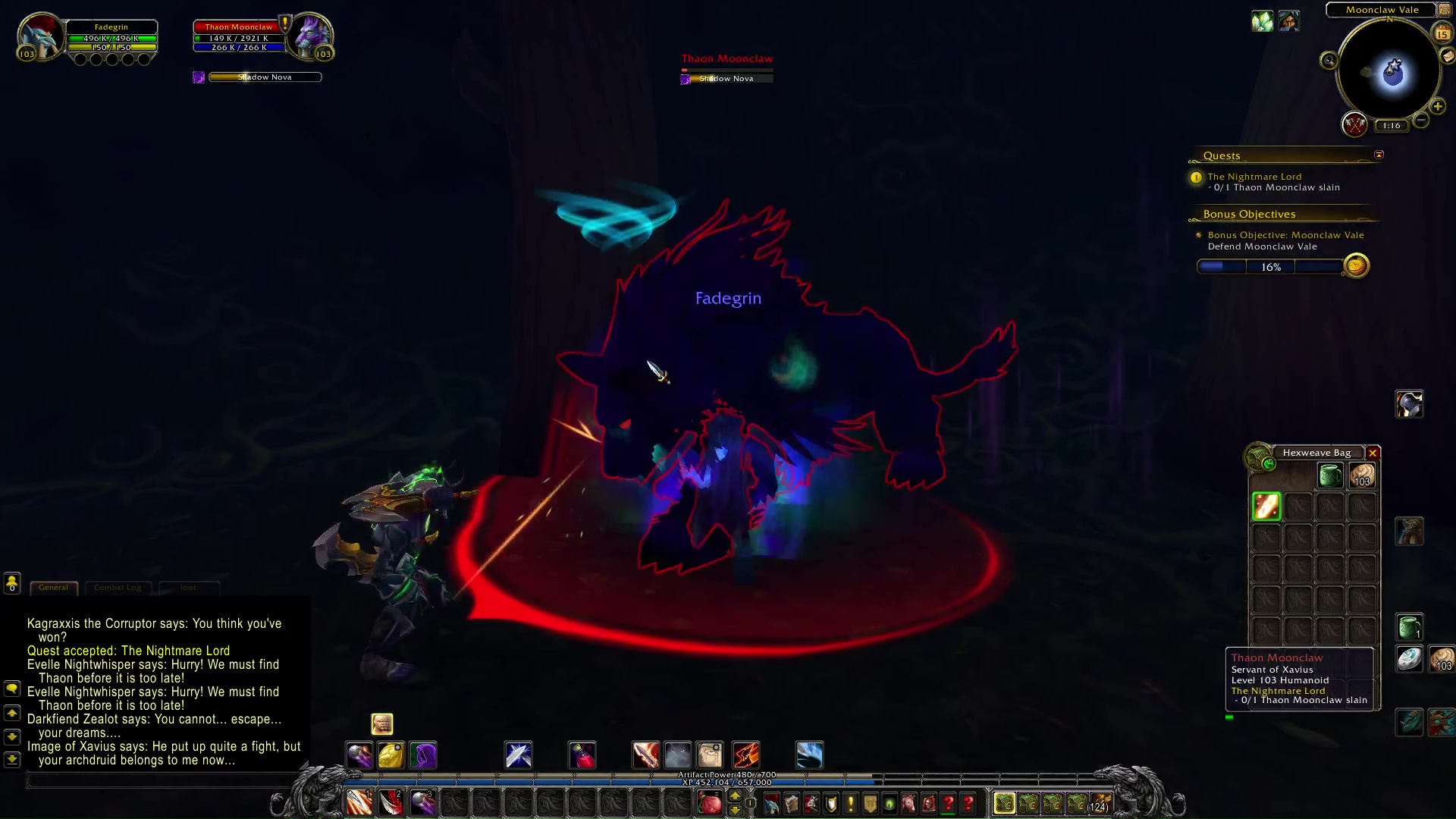 Completion
Evelle Nightwhisper: Thaon Moonclaw was a great druid and a true protector of this land. How can we hope to defeat the Nightmare Lord without him fighting beside us?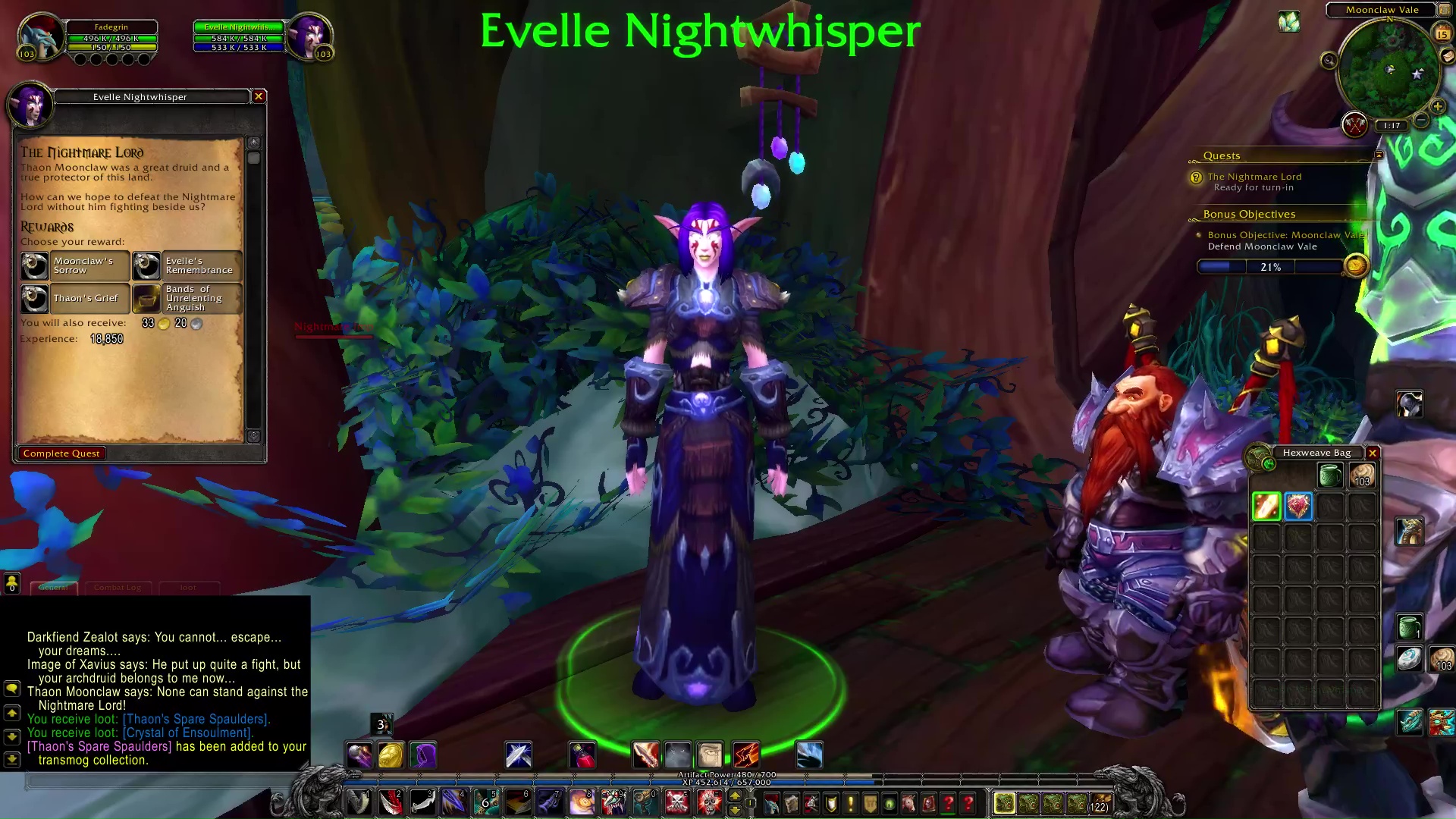 The Nightmare Lord