Ysera: I sense a powerful dark presence here, (name), but it is not of Xavius. This feels too familiar. I sense a druid's touch here, a druid twisted by the shadow of the Nightmare. We must deal with this threat if we are to find Xavius. I will take to the skies and lend you my aid. Find this corrupted druid and cut down his tainted and twisted plants.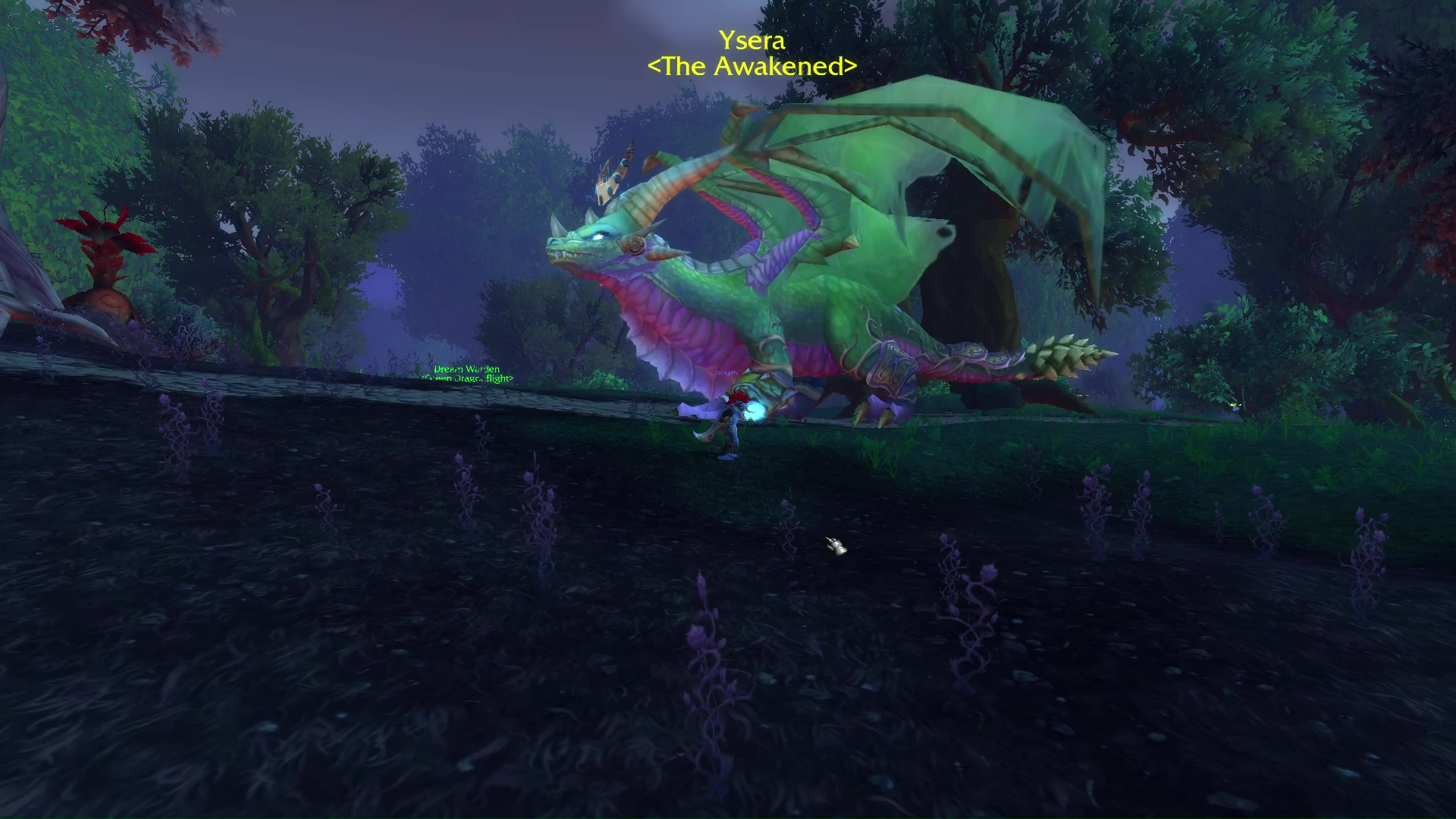 Quest Objectives
Kill Corrupted Creatures in the Decaying Banks.
Intermission
Lyrathos Darkgrove: Xavius is the master of this forest now, (class). To enter it now is to succumb to the Nightmare.
Lyrathos Darkgrove: The Nightmare shall consume this place!
Lyrathos Darkgrove: Rise! Grow! Take this forest!
Ysera: Call down my wrath to purge these unnatural creatures.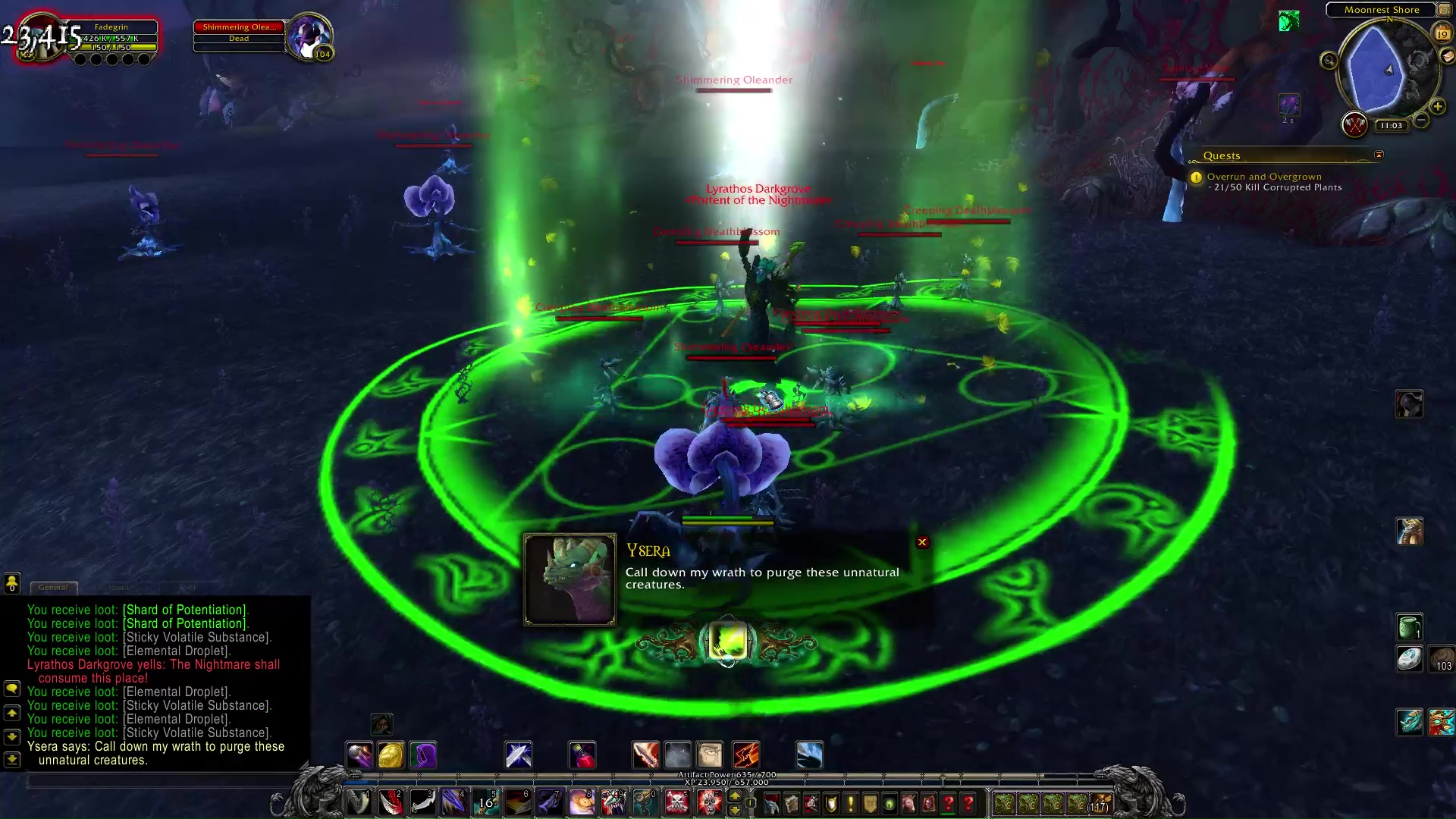 Lyrathos Darkgrove: I will spread the Nightmare to every mountain and valley!
Ysera: Darkgrove has fled into a nearby cavern. Hunt him down and end this.
Lyrathos Darkgrove: I live to serve Xavius.
Ysera: Such devastation. We must destroy these monstrosities.
Lyrathos Darkgrove: Nothing can withstand the might of Xavius.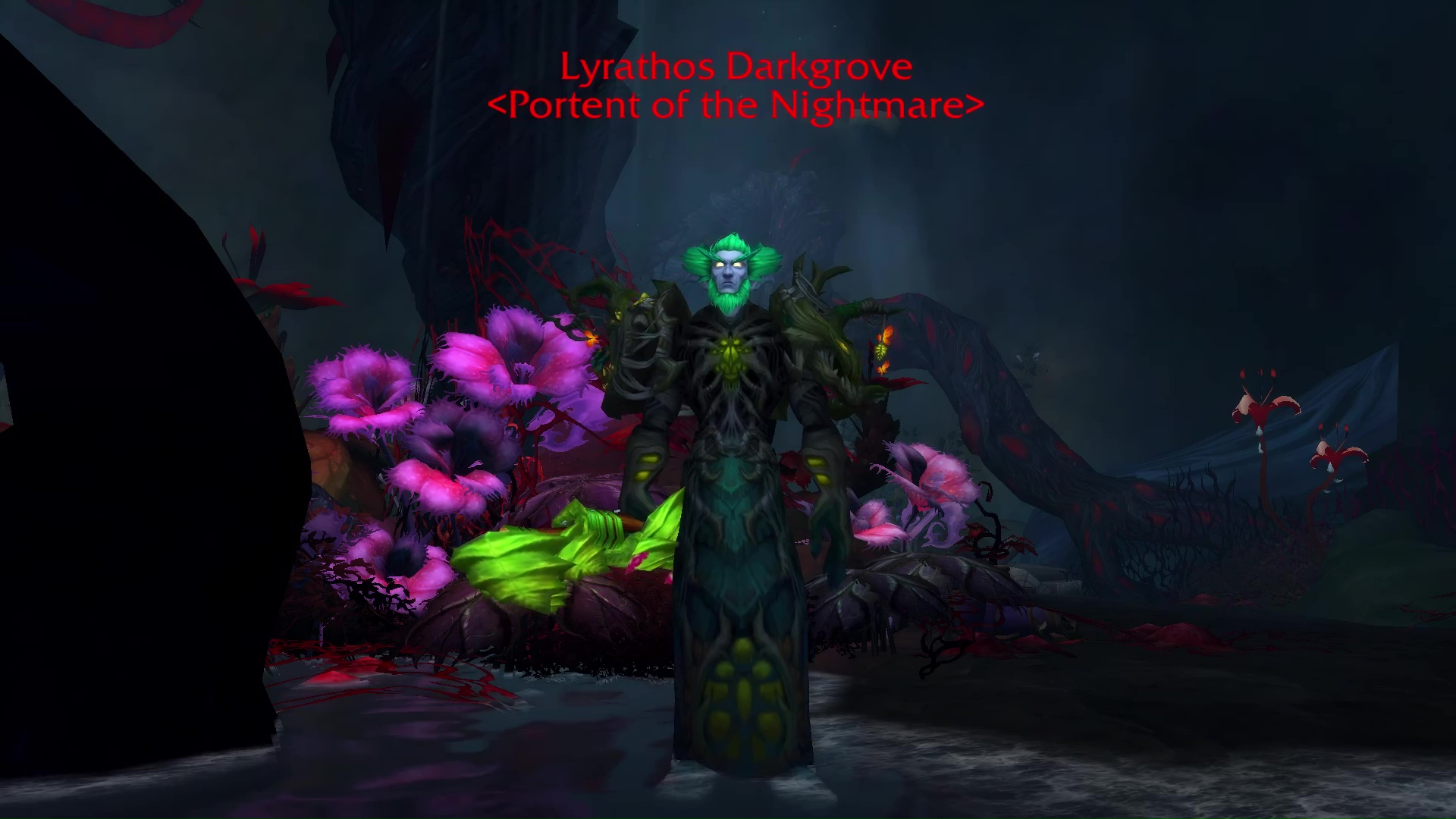 Completion
Ysera: I have had enough of Darkgrove's games, (name).
Overrun and Overgrown