Elder Sookh: Stranger, I beseech you! My once peaceful brethren are now cursed with insatiable wrath. My nephew and I tried to leave against the Chieftain's wishes. The clan wrested him from me, and would have torn me apart if I did not flee. He is trapped in the village, and I fear the worst. Great (class), please save him. I am too old and too weak to do it myself.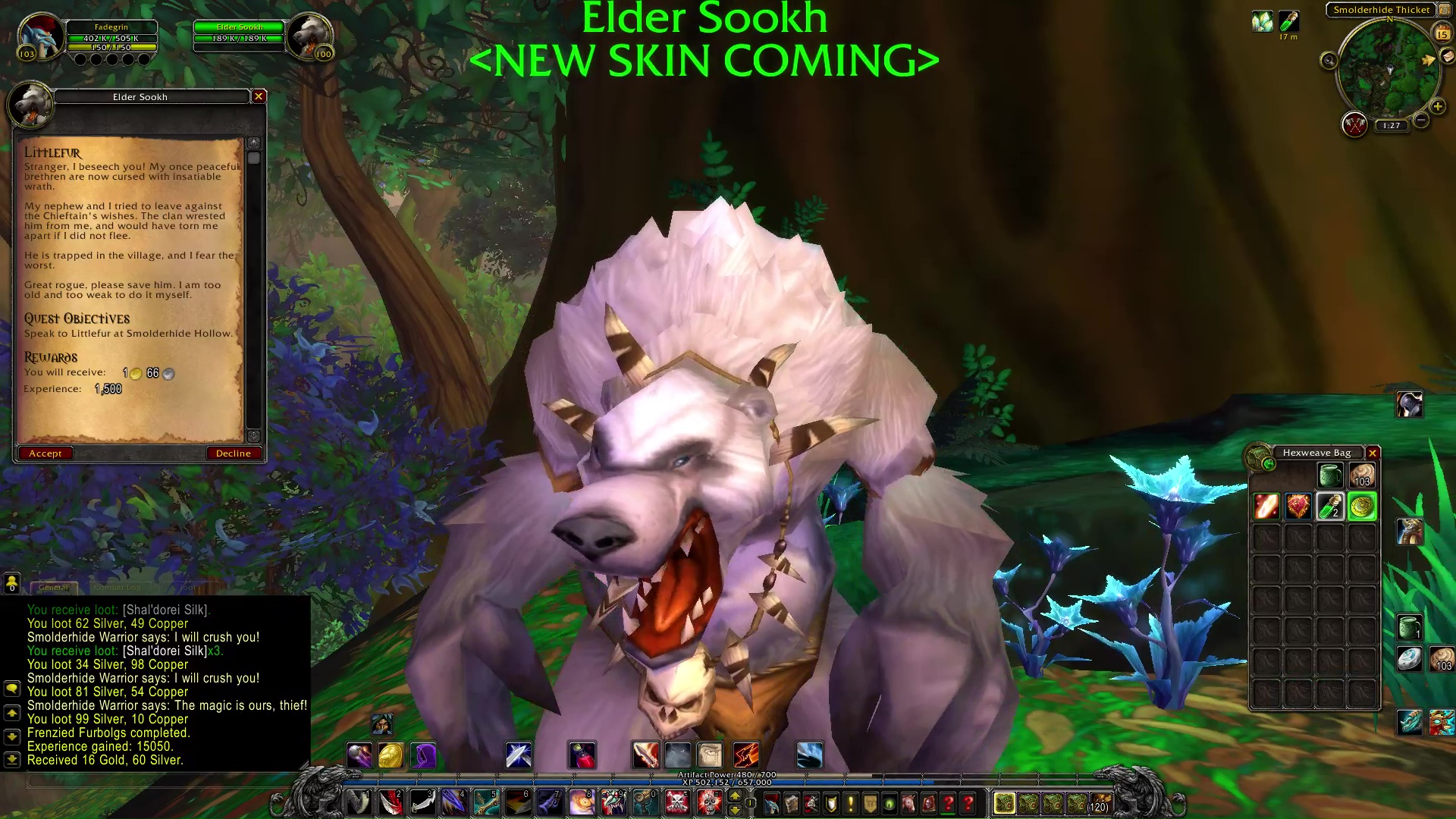 Quest Objectives
Speak to Littlefur at Smolderhide Hollow.
Intermission
Elder Sookh: Please find my nephew before he goes mad like the others!
Completion
Littlefur: Uncle?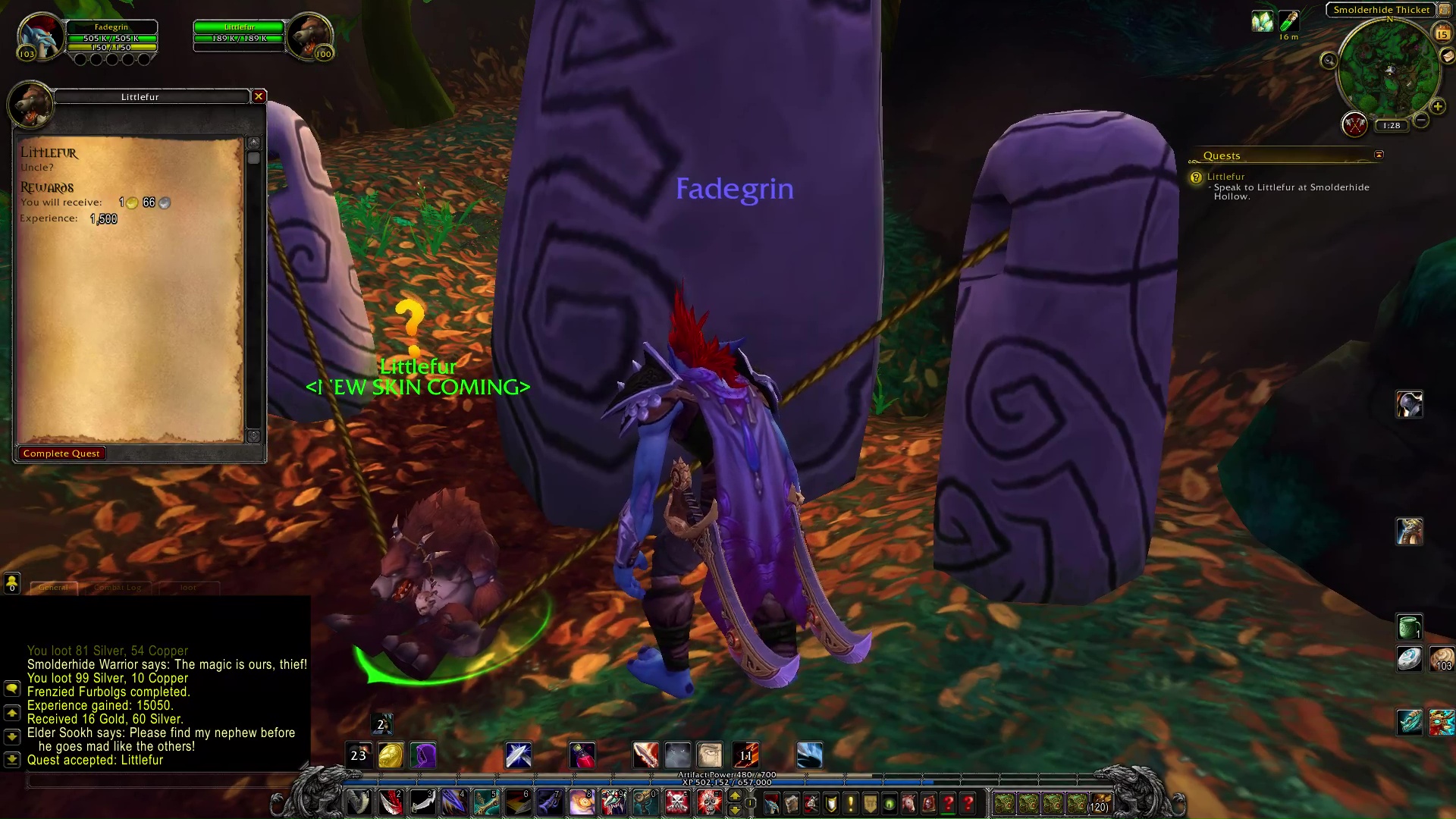 Littlefur