Mender Onelle: Is this the end? Our beloved Malfurion. I saw him in the Dreamer's clutches, only she was… changed – twisted. Shaladrassil, our mighty world tree, corrupted beyond recognition. We were forced to flee without our belongings. Some were heirlooms, sacred to me. Return them to me if you can, (race), I beg you.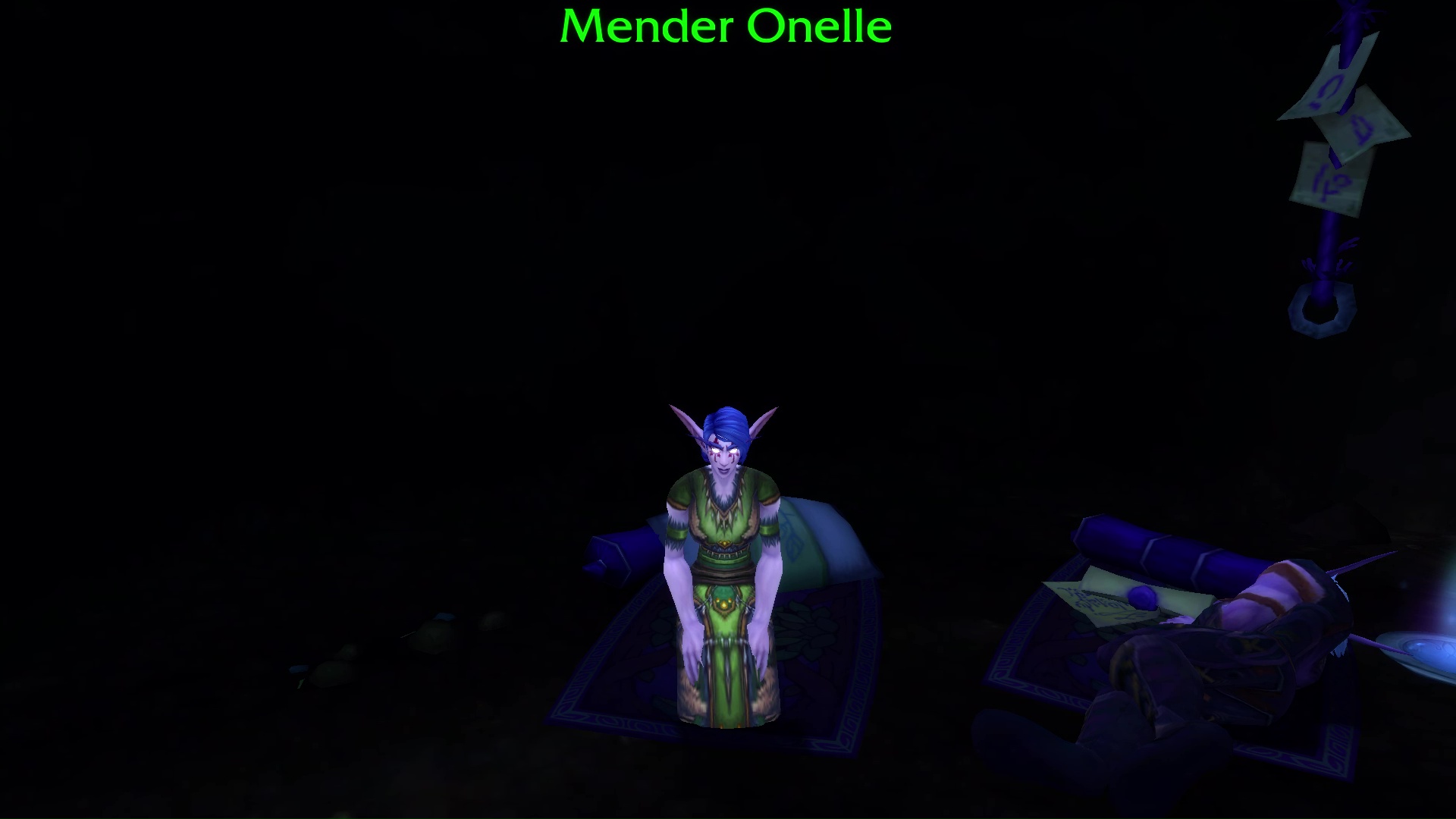 Quest Objectives
Retrieve 5 of Onelle's Belongings in Mistfall Crag.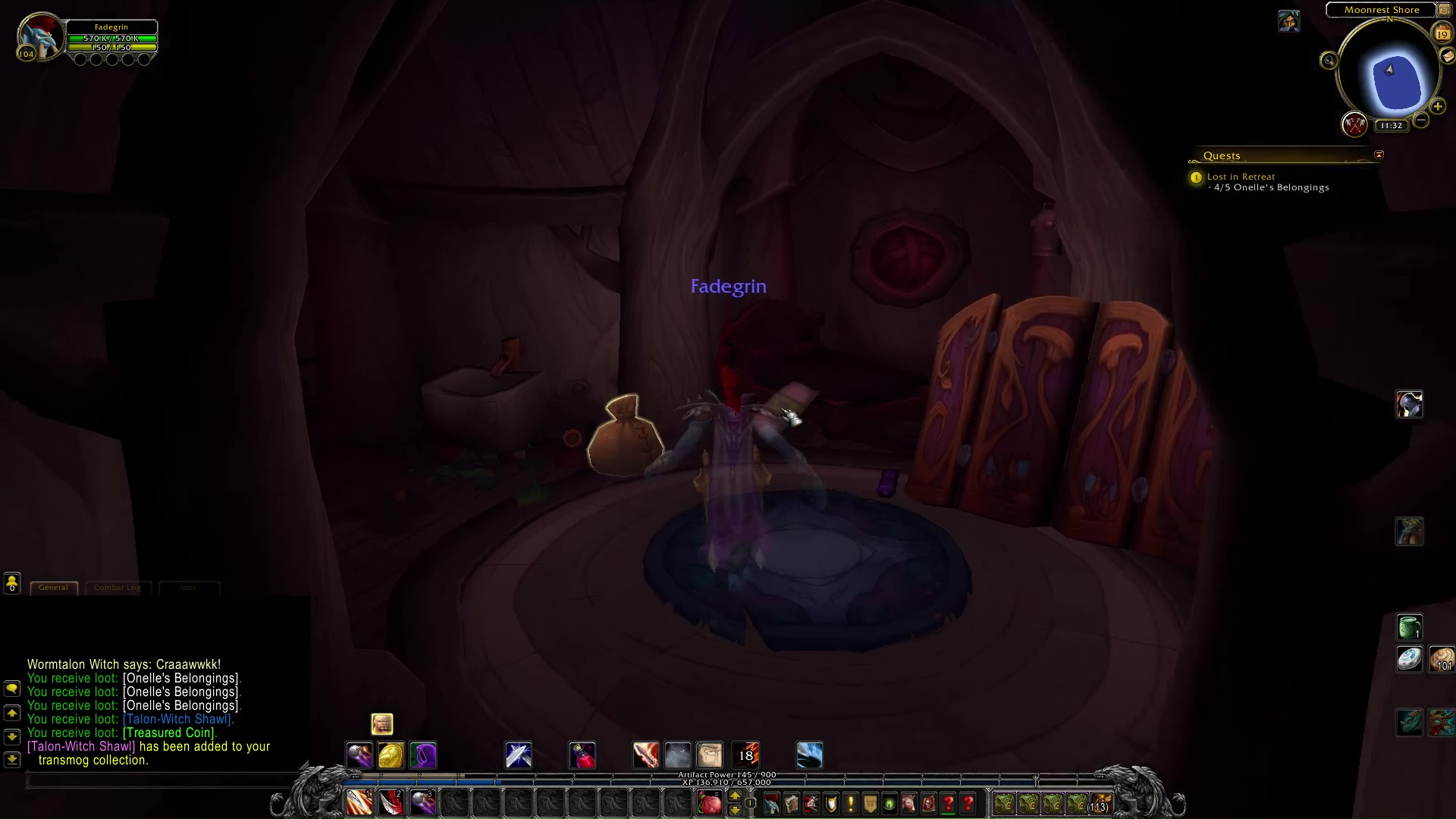 Completion
Mender Onelle: Have you retrieved them? It is not much, but it is better than I could have hoped for. You have our gratitude.
Lost in Retreat