Tyrande Whisperwind: Xavius led Ysera past here, but their destination is unclear. This twisted wickedness smothers my mind! These refugees tell of an ancient Moonwell hidden in the ruins of their home. If it somehow resisted this corruption? I will beg of Elune a vision to give me direction. With her light, I may find my husband yet. Meet me at the Moonwell at once, (race).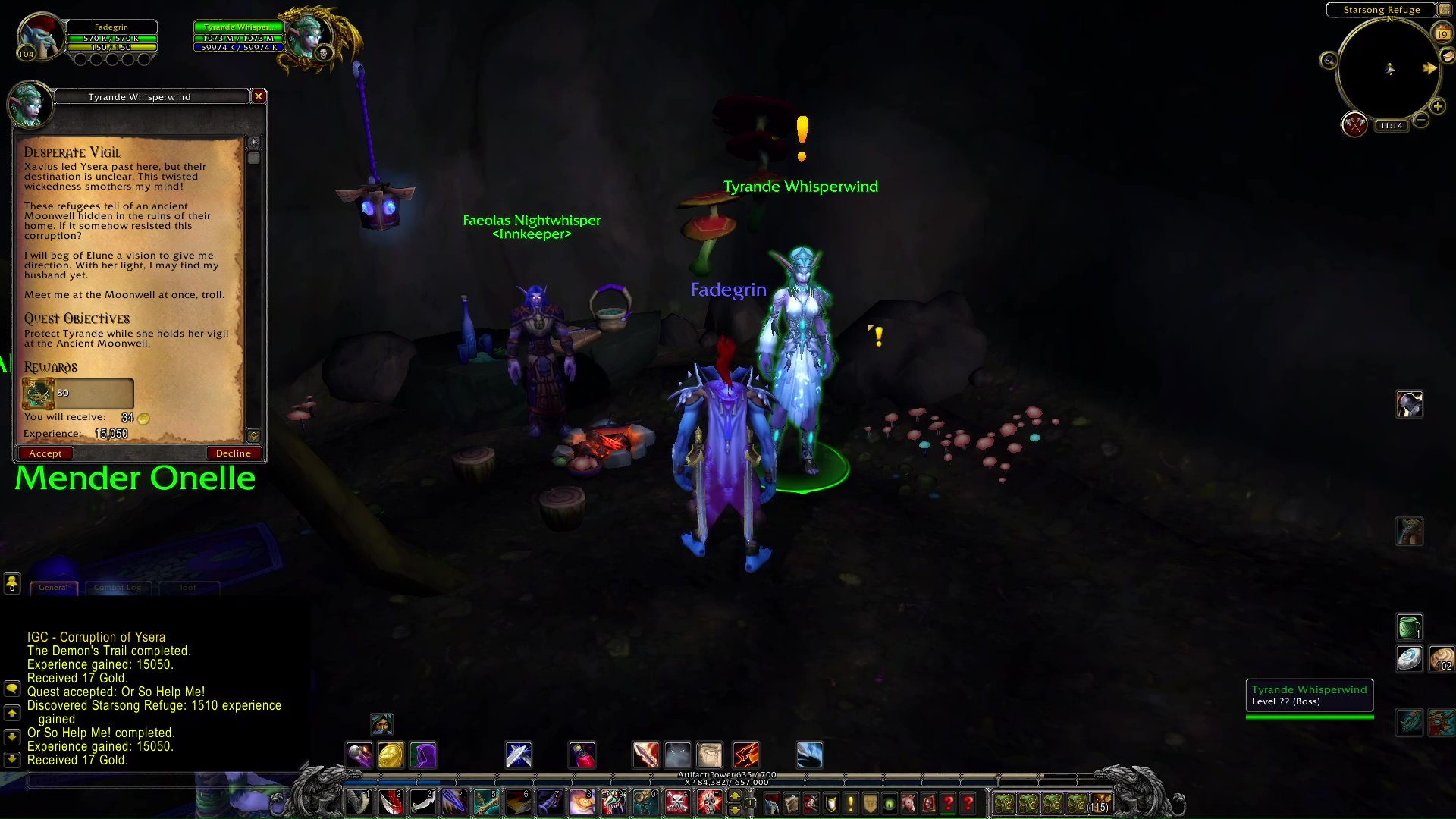 Quest Objectives
Protect Tyrande while she holds her vigil at the Ancient Moonwell.
Intermission
Tyrande Whisperwind: I will need to focus on the vision to understand its message. Make yourself useful and stand guard.
(Yes. High Priestess.)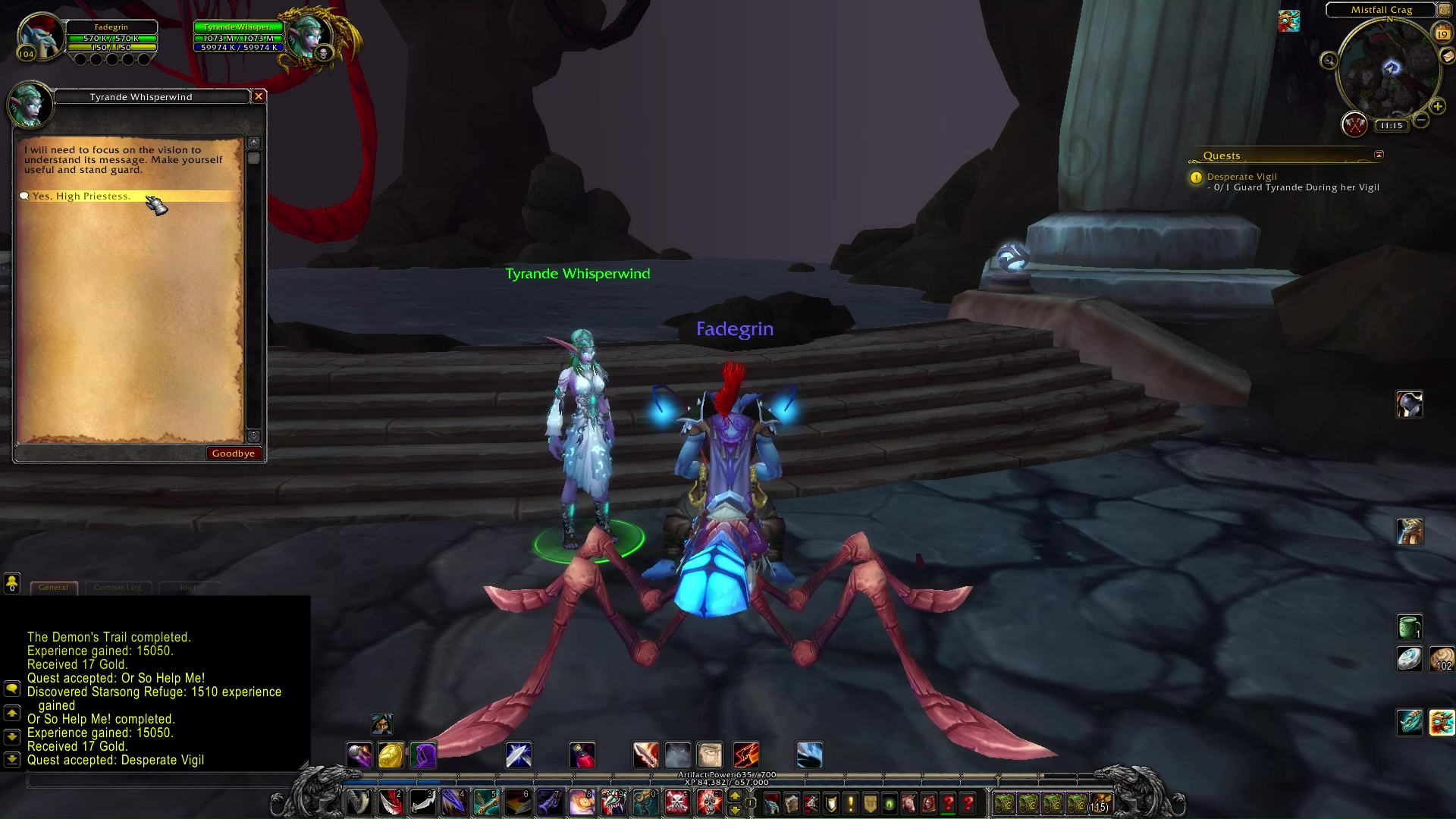 Tyrande Whisperwind: Do not let anything disturb my meditation.
NOTE: Waves of harpies start coming at you.
Tyrande Whisperwind: I see… swirling red mist. Gnashing teeth.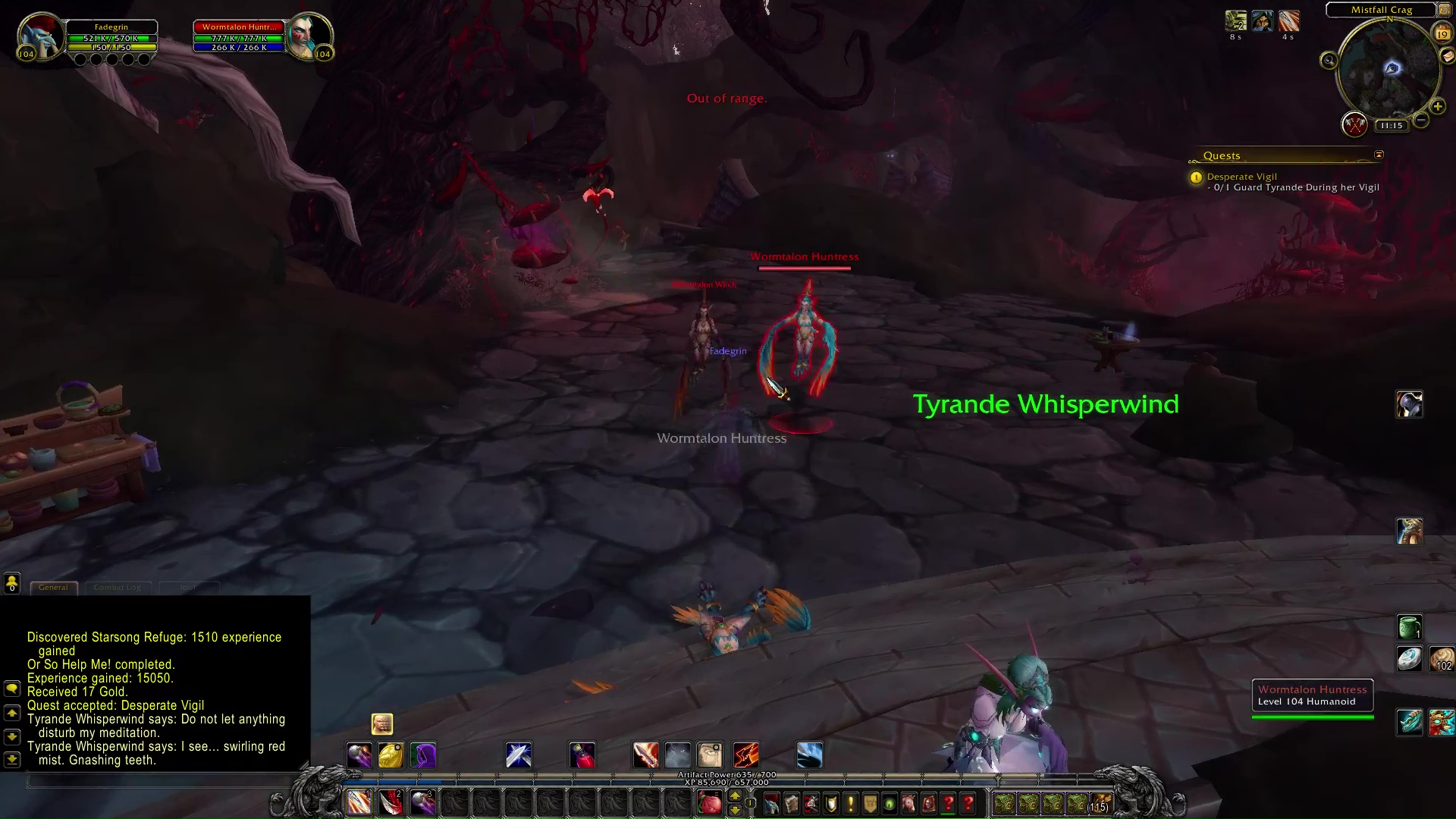 Tyrande Whisperwind: Malfurion! He is in pain! Keep fighting, my love!
Wormtalon Matriarch: Shred its flesh! Scraaawk!
Tyrande Whisperwind: Such malevolent laughter… Xavius, you cruel creature! I am coming for you!
Wormtalon Matriarch: No… Squaaaggk!
Guard Tyrande During her Vigil: 1/1
Tyrande Whisperwind: His location is still unclear, but he lives. We must go deeper into the nightmare. Wherever he is, peril is already upon him!
Completion
Tyrande Whisperwind: He is still alive, but the rest remains to be seen. For your sake, let us pray that he is unharmed.
Tyrande Whisperwind: Meet me back at the refuge and we will continue our search.
Desperate Vigil