Commander Jarod Shadowsong: Black Rook Hold is not the same place I knew. Its walls have crumbled, a ghostly echo of its former glory. If Lord Ravencrest has returned, then surely he will have his former officers at his side. Kester Farseeker, captain of the guard. Trelan Shieldbreaker, peerless swordsman and weaponsmith. Starlys Strongbow, who could split arrows while blindfolded. If we stand any chance of entering the tower itself, they must be eliminated.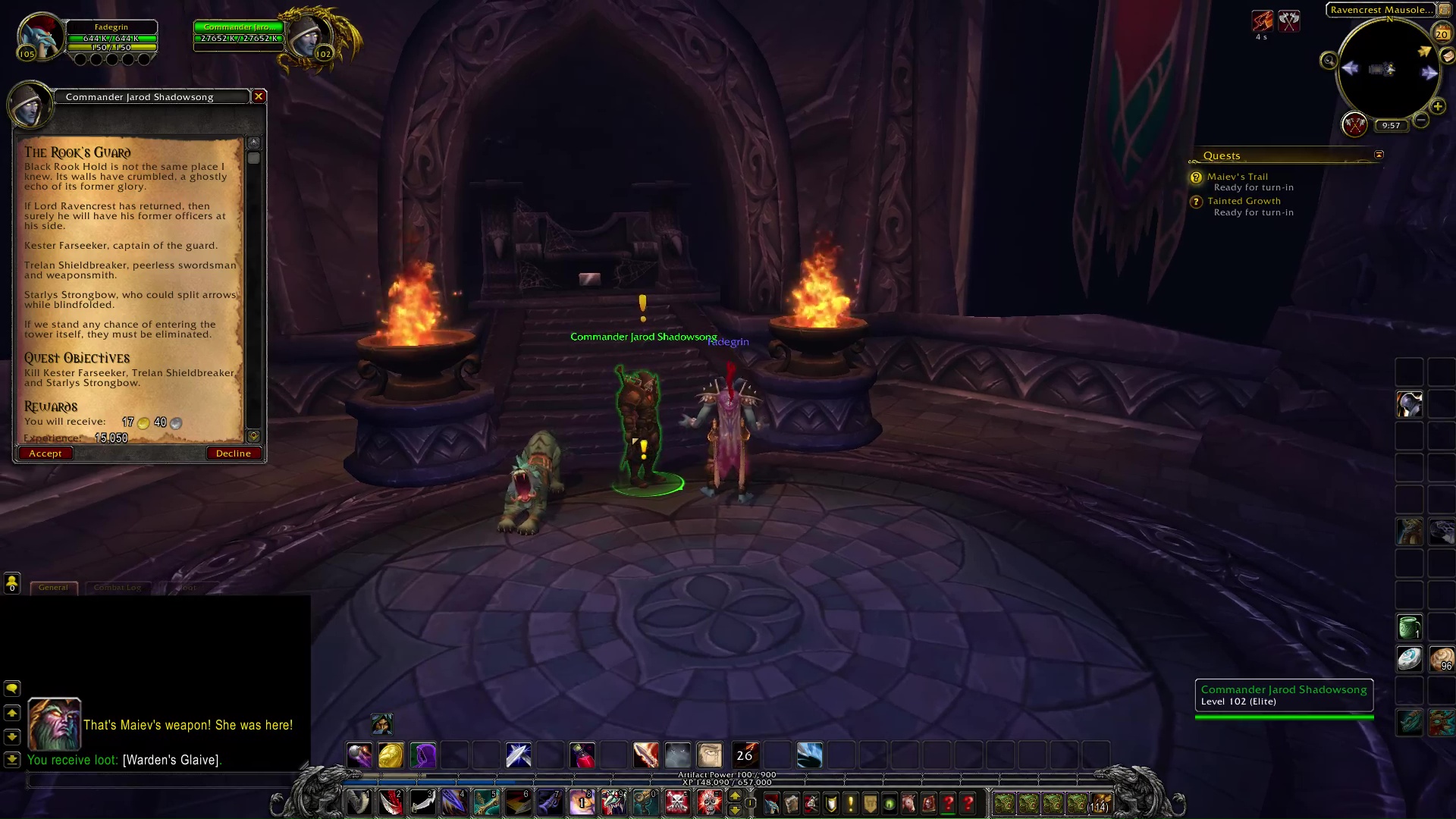 Quest Objectives
Kill Kester Farseeker, Trelan Shieldbreaker and Starlys Strongbow.
Intermission
Starlys Strongbow: Lieutenant Stareye commands. Death to all intruders!
Starlys Strongbow: Well fought, demon. You bested me…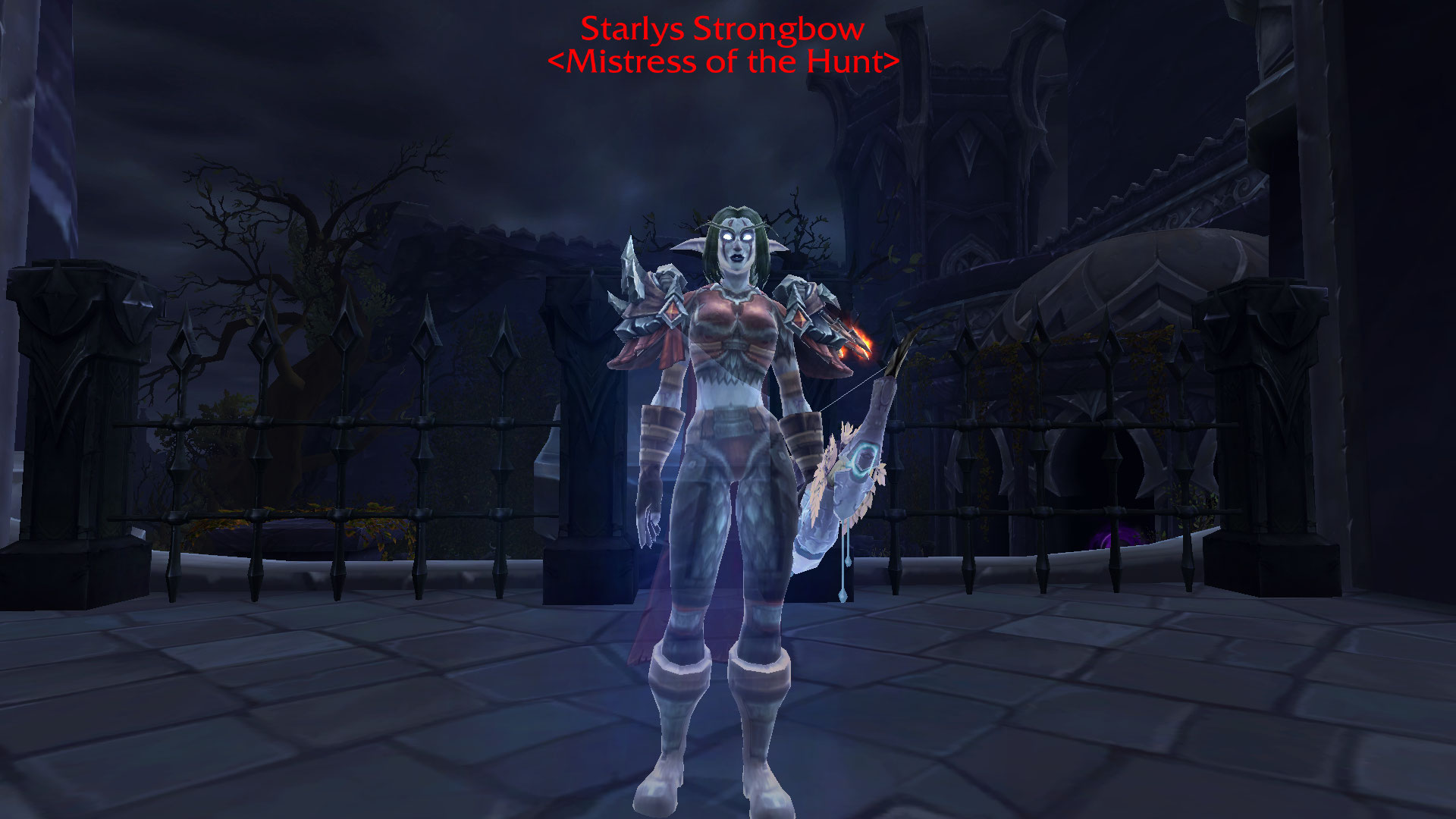 Trelan Shieldbreaker: Test my hammer, and YOU will be the one to break!
Trelan Shieldbreaker: I underestimated your strength…
Kester Farseeker: We have secured the walls, demon! You will not escape here alive.
Kester Farseeker: I must… alert… the others…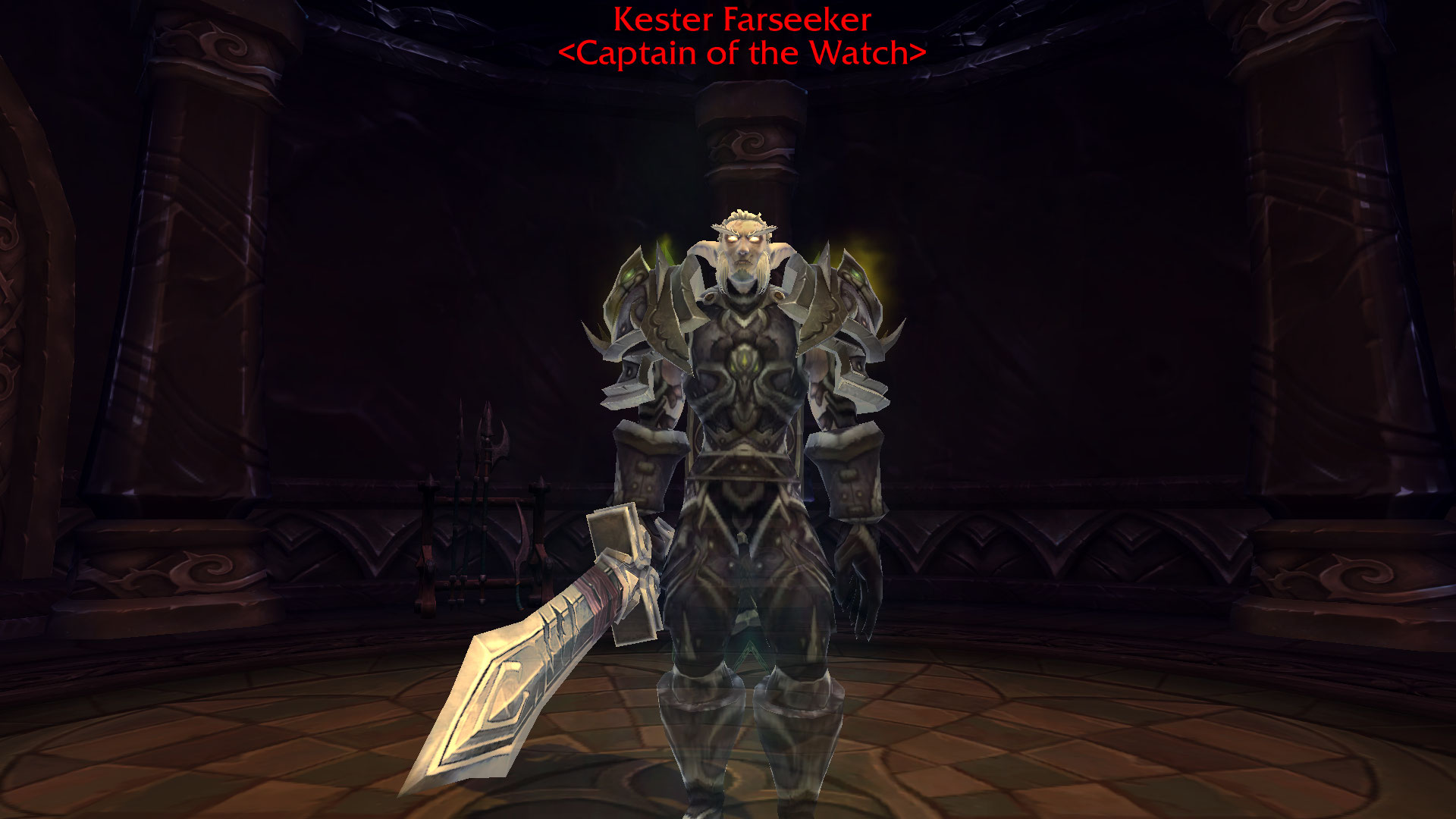 Completion
Commander Jarod Shadowsong: Thank you, (name). May their spirits be at peace.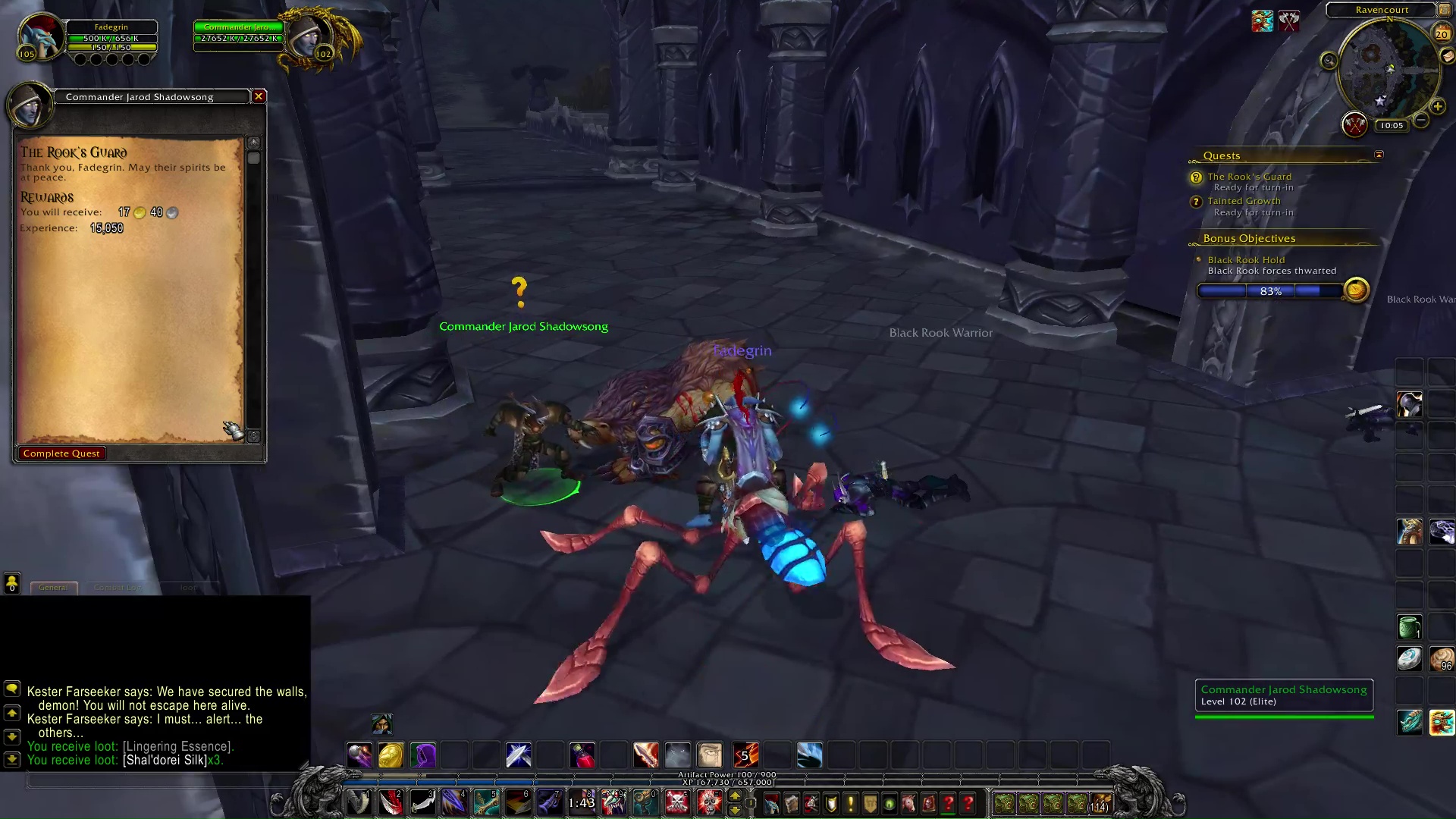 The Rook's Guard
Video of this quest at 00:04:18.