Chieftain's Beads: The ceremonial beads, decorated with shells and feathers, are worn by the clan's chieftain. Perhaps Elder Sookh would be interested in seeing these.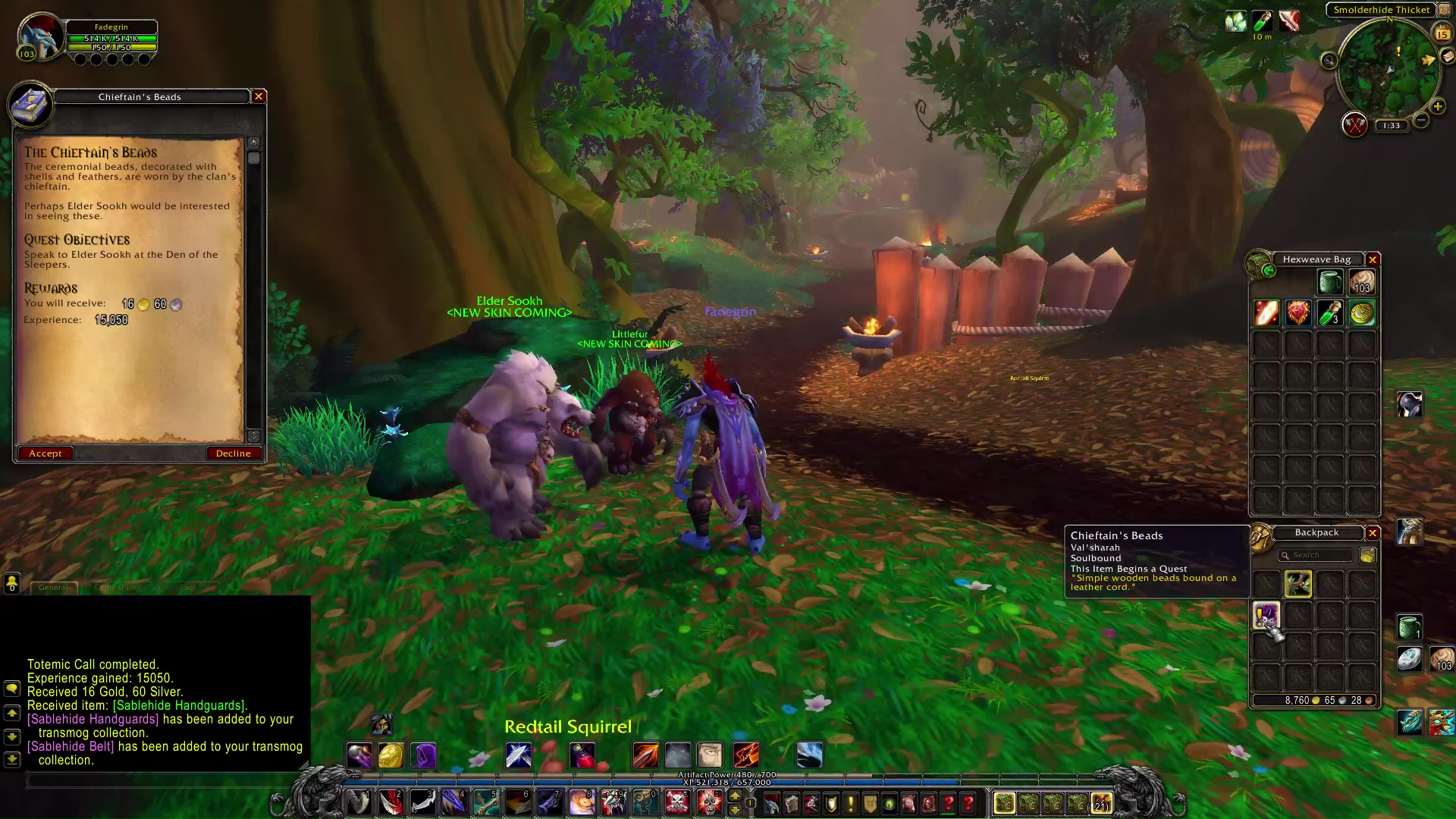 Quest Objectives
Speak to Elder Sookh at the Den of the Sleepers.
Intermission
NOTE: This quest begins after looting the Chieftain's Beads from Chieftain Graw during the quest Totemic Call.
Completion
Elder Sookh: Graw was the first to succumb to the madness, and the rest of the clan followed. With these, I will take the reins as our clan's new chieftain. Thank you, traveler. I will do my best to rebuild my clan.
The Chieftain's Beads