Elyssandria: Sprites have always been mischievous creatures, but lately their mischief has turned to violence. One of the druids I call friend, Saylanna Riverbreeze, reports that they are assaulting the faerie dragon nesting grounds. The Lunarwing Shallows lie to the south. You will find Saylanna there.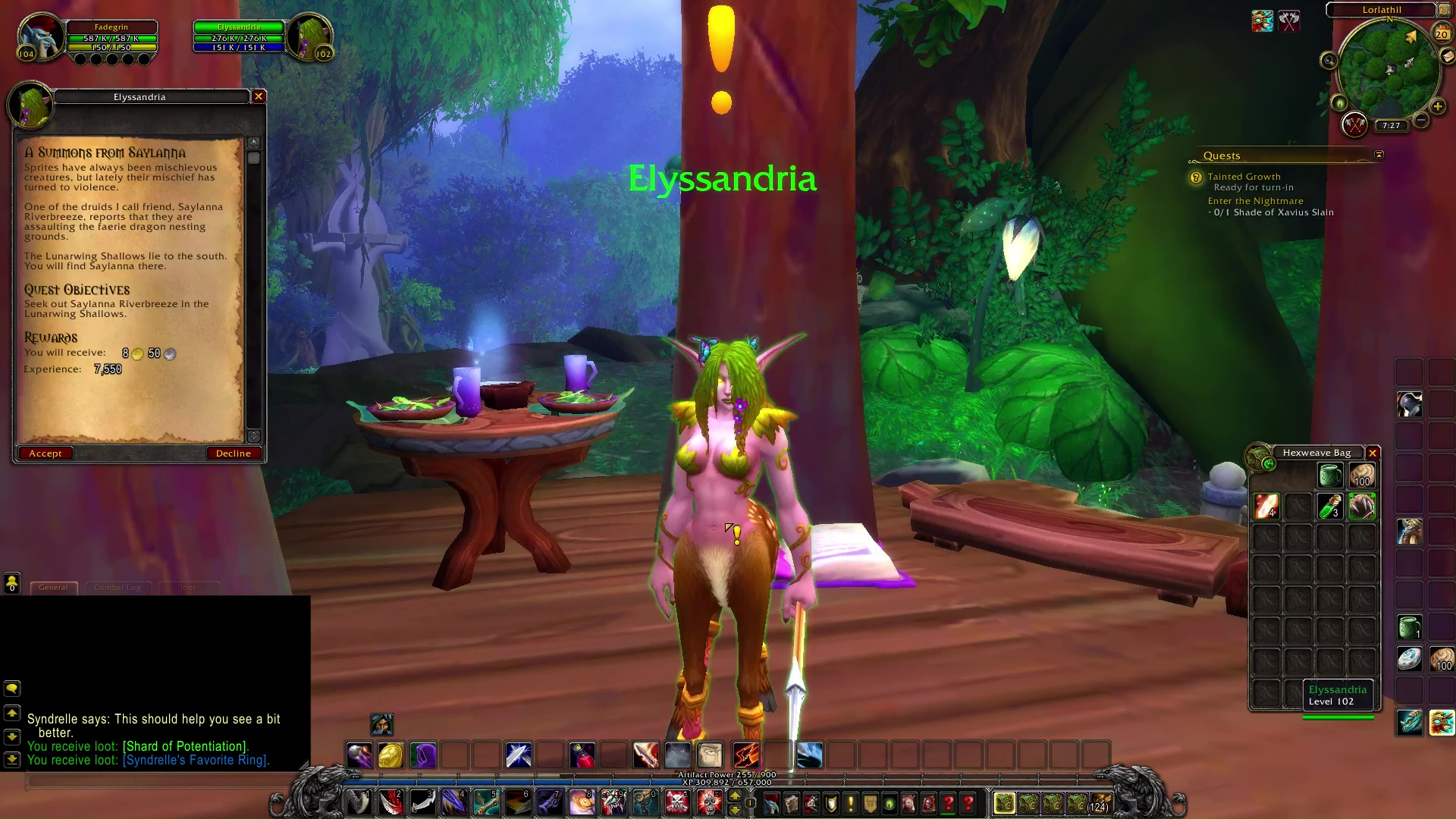 Quest Objectives
Seek out Saylanna Riverbreeze in the Lunarwing Shallows.
Intermission
Saylanna Riverbreeze: I have never seen these sprites so agitated.
(What can you tell me about these Thistleleaf sprites?)
Saylanna Riverbreeze: The Thistleleaf have always been a minor nuisance. However, lately their behavior has changed from puerile to hostile and destructive. I do not know what has caused this change, but something must be done to protect these faerie dragons.
(I will do what I can.)
Completion
Saylanna Riverbreeze: Elyssandria sent you? She is a good friend and a true ally of nature.
A Summons from Saylanna