Malfurion Stormrage: (name), you have returned. Good. I have counseled with the other archdruids and concluded that Cenarius' condition is merely a symptom of a much greater problem. Your experiences in Moonclaw Vale make that clear. We need help. There is one who can bring understanding to these events. With Thaon gone, we must ask that you aid us in reaching out to the lady of Dreams.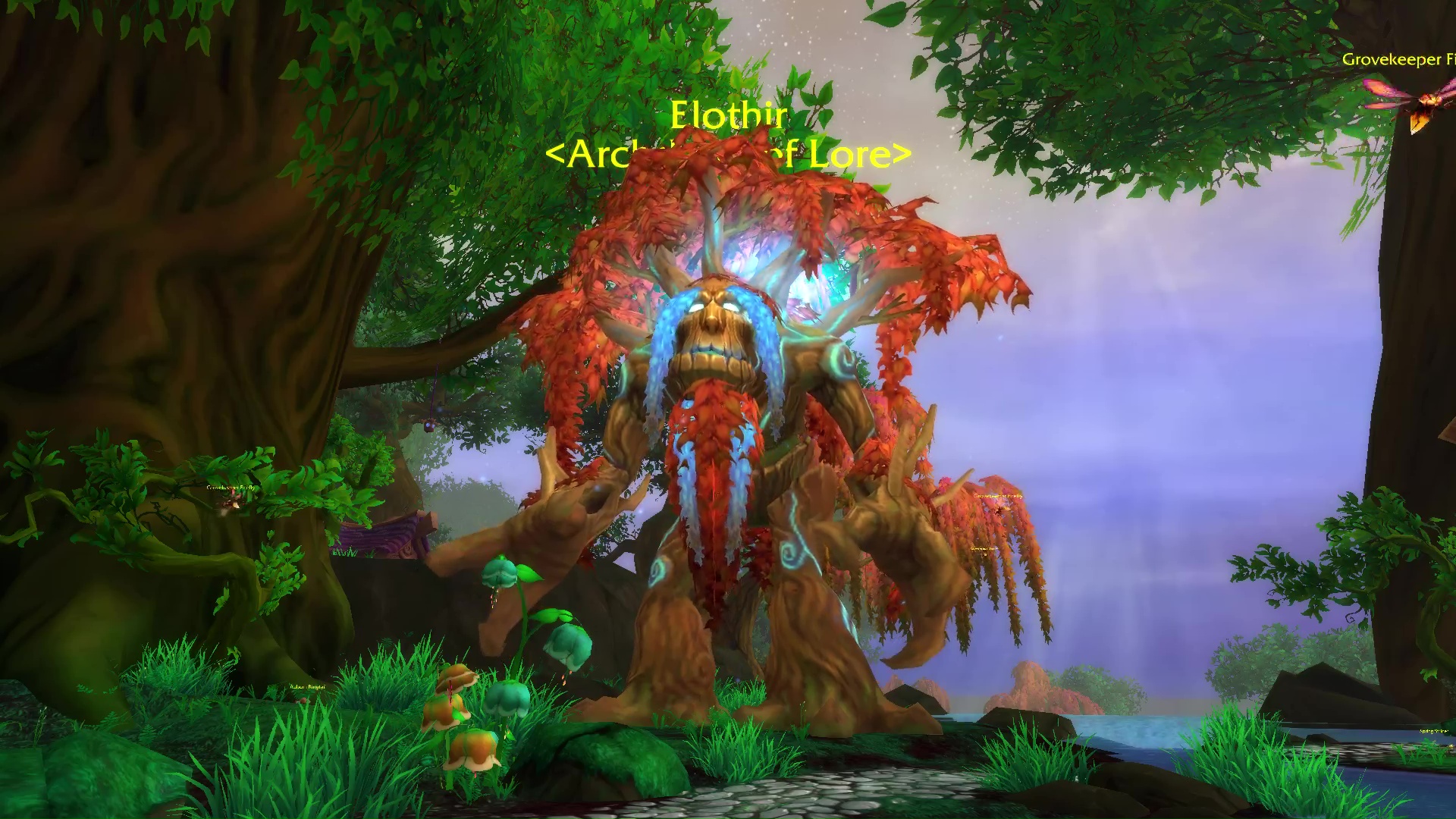 Quest Objectives
Speak to Malfurion when ready.
Intermission
Malfurion Stormrage: Cenarius, my mentor… What foul power could hold sway over him?
(I am ready to aid you, Malfurion.)
Malfurion Stormrage: Lady Ysera, thank you for answering our call. We face a dire threa–
Ysera: No need to explain, Malfurion. I have seen what is coming. The Emerald Dream is being overtaken by the Nightmare. The Legion and the satyr Xavius are to blame. Shaladrassil, the World Tree, has fallen to the Nightmare's corruption and spreads its curse across our precious land. The Nightmare Lord must be vanquished, or Val'sharah is lost. Even so, we dare not underestimate him…
Completion
Malfurion Stormrage: Behold, Ysera, the Emerald Queen.
The Emerald Queen