Keeper Remulos: Near the southern edge of our forest you will find the Den of Dreams. There, Archdruid Koda Steelclaw and her dedicated disciples carry out their sacred duty to observe the Emerald Dream. Find Koda and notify her of the crisis in the Grove of Cenarius.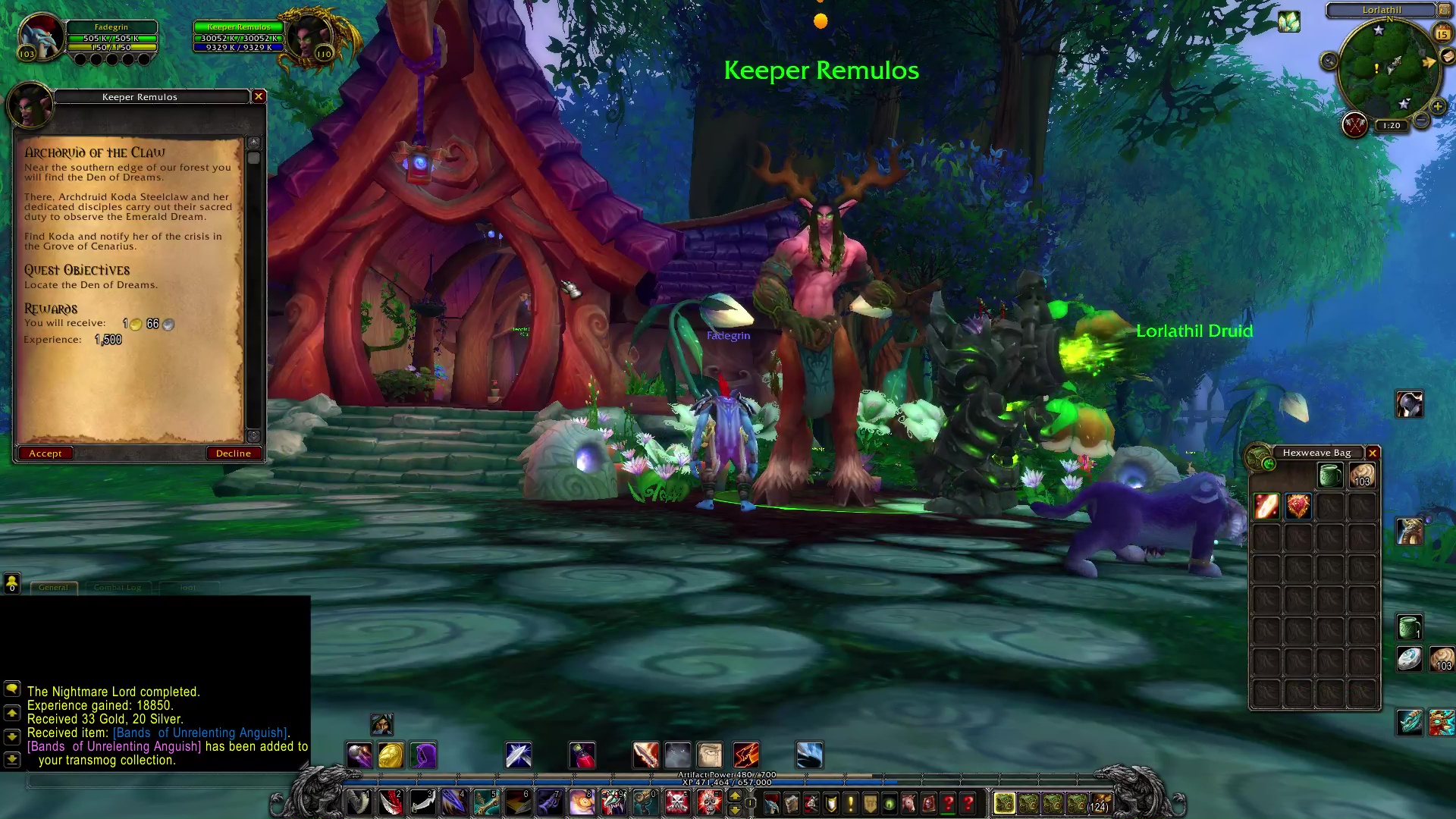 Quest Objectives
Locate the Den of Dreams.
Intermission
Rylissa Bearsong: This wouldn't have happened if your backside weren't so… (ahem)… GENEROUS.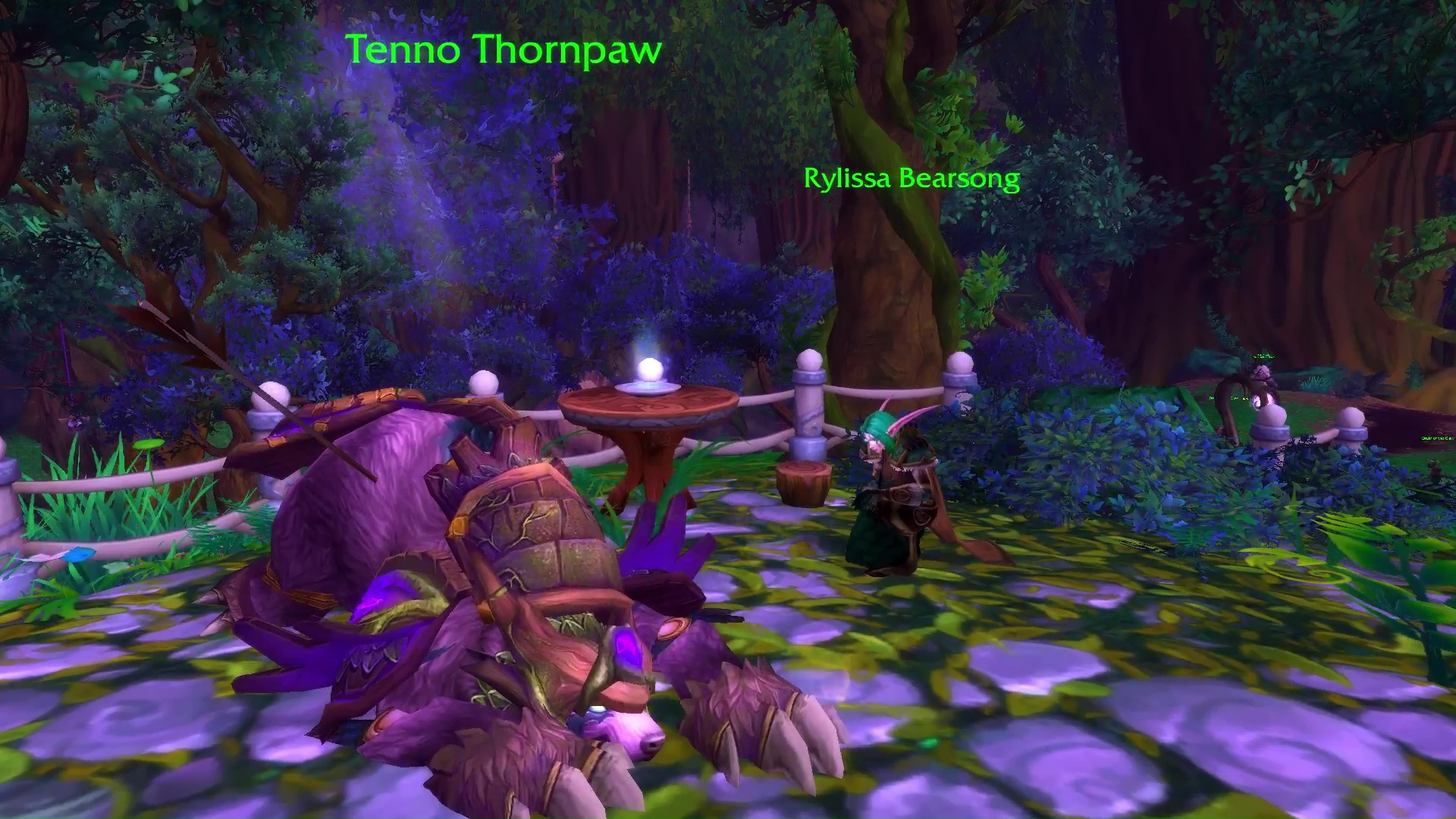 Completion
Rylissa Bearsong: The forest already whispers of Malfurion's return. There are few among us who have not heard of his deeds. The trees said he also travels with a companion, one named (name). Are you he?
Archdruid of the Claw