Lelyn Swiftshadow: Windgore! Attack this infidel!
NOTE: This night elf patrols the burning house to the south. She drops an item (Warden's Signet) which Begins a quest.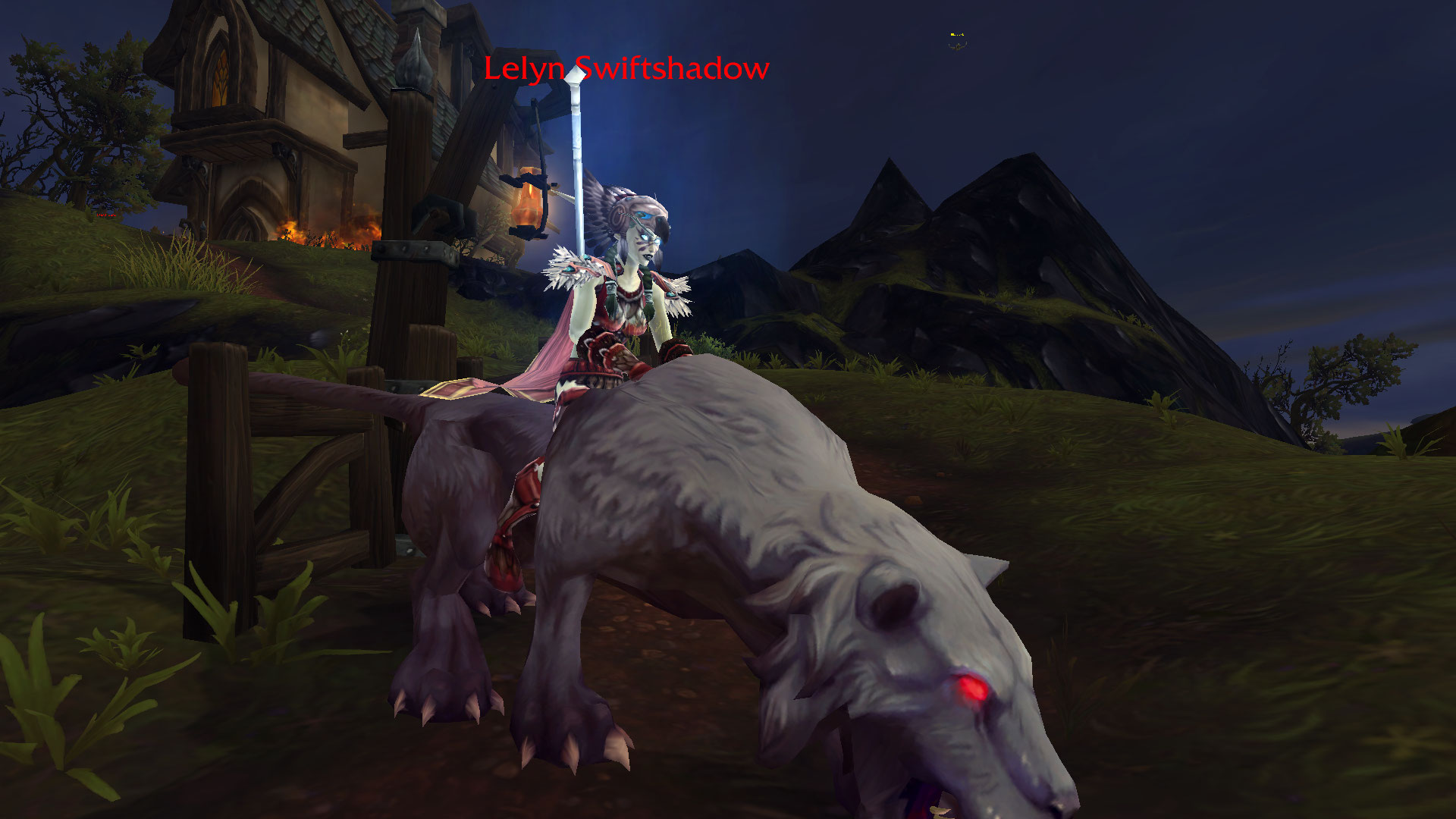 Warden's Signet: The night elf was carrying a signet engraved with the crest of the Wardens. The band, made from a silvery, unbreakable metal, has been worn down by time, as if absently twisted and rubbed against its owner's finger.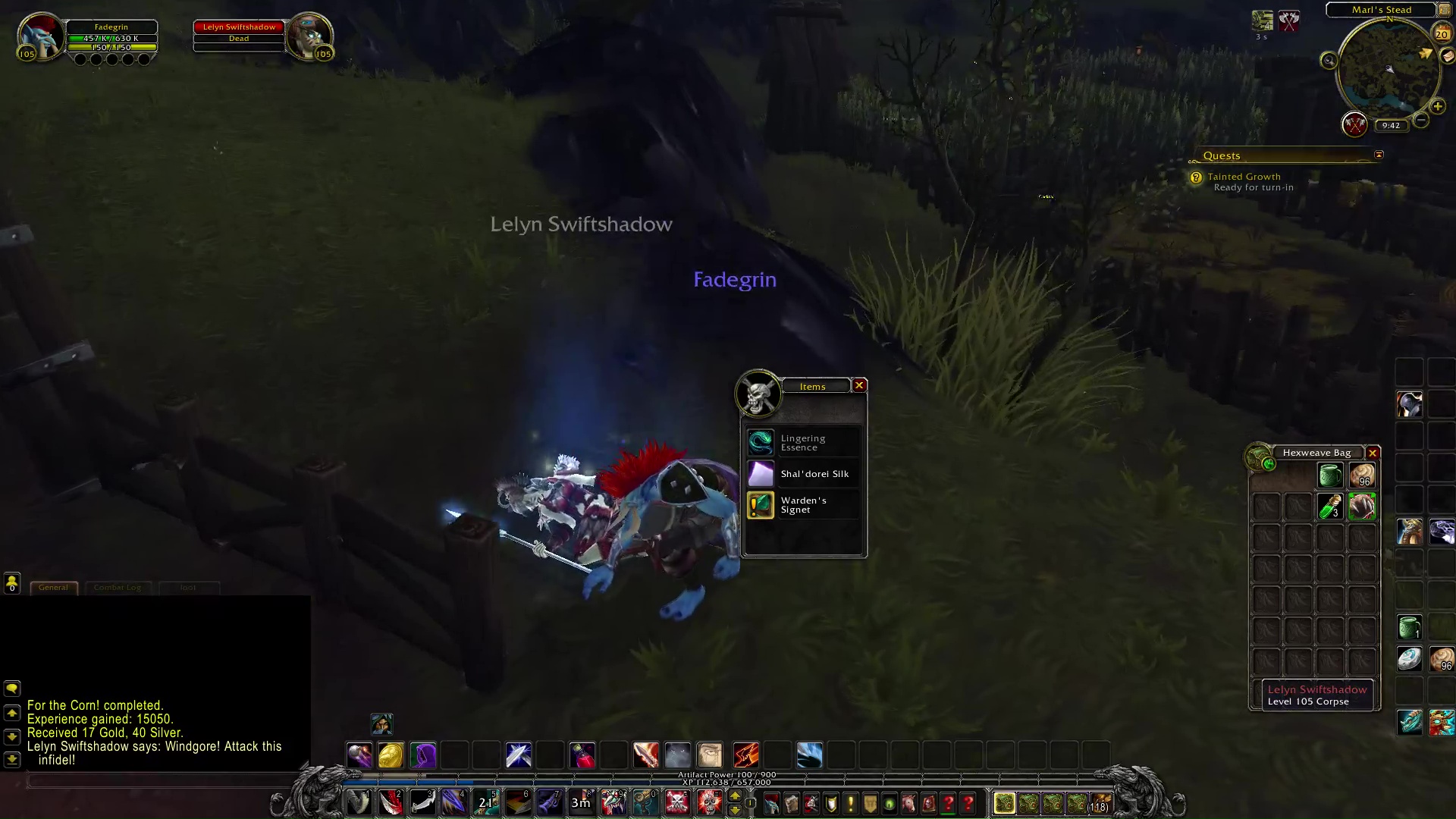 Quest Objectives
Take the Warden's Signet to Jarod Shadowsong.
Completion
(Jarod gazes at the ring for a long minute before closing his hands around it. He puts the ring in a pocket.)
Commander Jarod Shadowsong: This is Maiev's ring. She would never part with it. She must be at Black Rook Hold!
NOTE: This is the quest that unlocks quests at Black Rook Hold and eventually access to the dungeon there.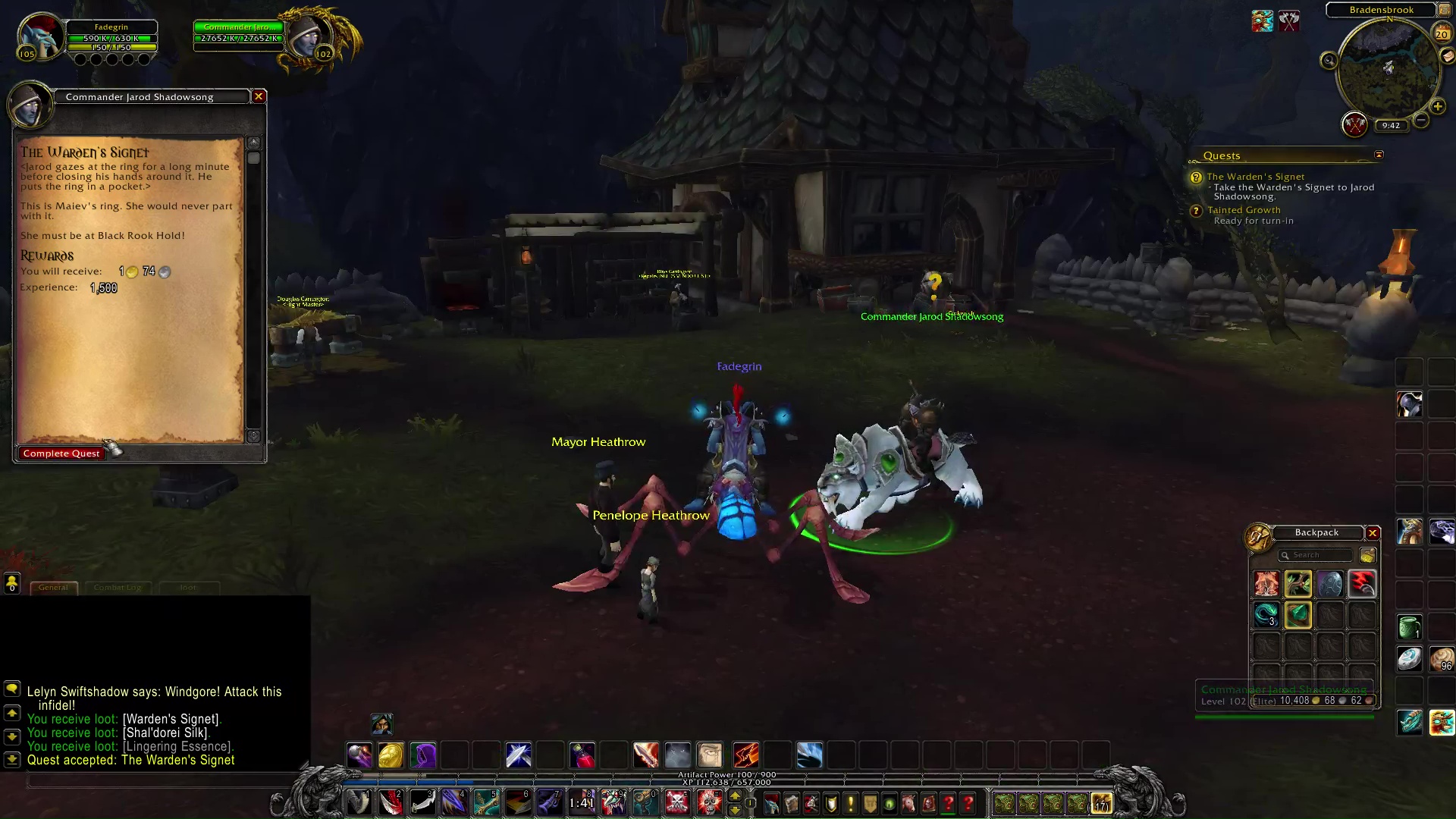 The Warden's Signet