Kor'vas Bloodthorn: In the chamber to our right is a fearsome magma destroyer known as Ash'golm. Many of our brethren are inside. We do not have the strength to bring it down, but we might be able to reactivate the room's containment field. Kayn went to assist the others, and he will need your help. Do whatever it takes to seal that chamber!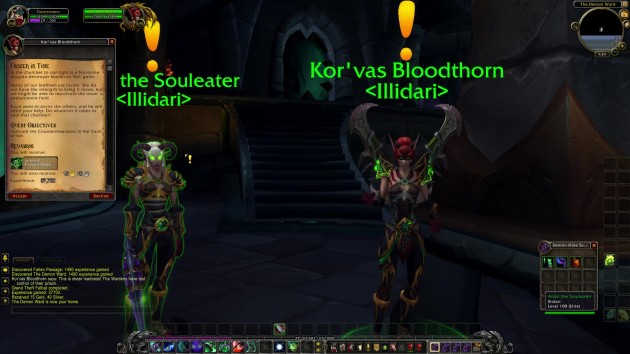 Quest Objectives
Activate the Countermeasure in the Vault of Ice.
Intermission
Kor'vas Bloodthorn: Aside from us, the most powerful prisoners were sealed on this level. WERE being the operative word. We cannot afford to lose Kayn and Altruis here. Waste no time and help them, quickly!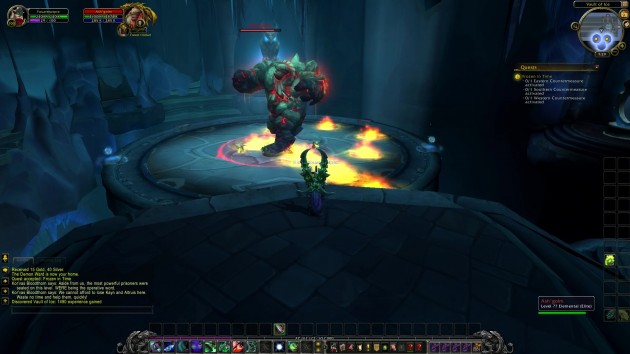 Kayn Sunfury: He is too strong! Our only hope is to reactivate the orbs and seal him inside the chamber!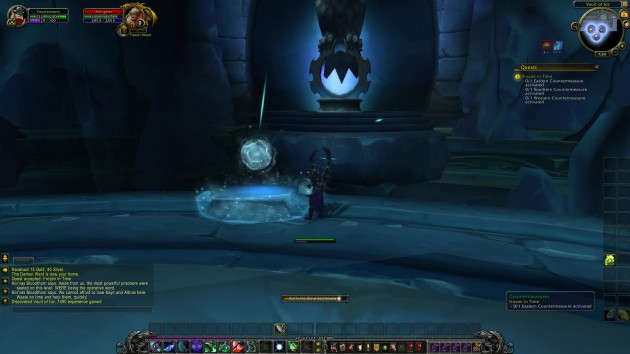 Kayn Sunfury: Well done! The monster is contained. Let's meet up with the others.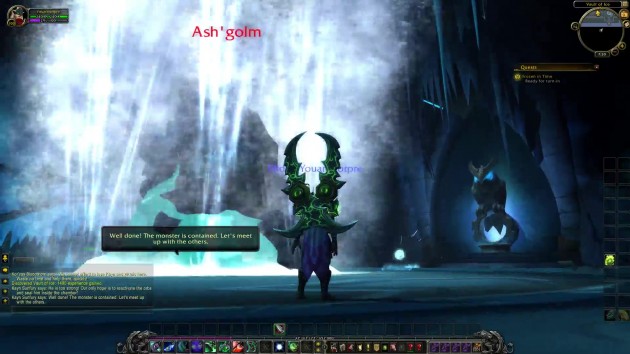 Allari the Souleater: There are many who opposed him, but Illidan was right all along. We are the weapons that will bring down the Burning Legion.
Quest Objectives
Allari the Souleater: I knew you could do it, (name). We could not let that creature escape.
Frozen in Time