Altruis the Sufferer: In the end, I could not follow Illidan's ways. He was falling to the demonic taint, and becoming more like his sworn enemies.
(Why don't you like Kayn?)
Altruis the Sufferer: Kayn has always been a loyal soldier, a fearless leader, and a master strategist. However, I believe his loyalty to Illidan blinded him. As Illidan's power grew, he started losing control to the demonic energy that he had absorbed. I knew my actions could be construed as betrayal, but I was only doing what I thought was right. Now, Kayn is starting down the same path. Such a man should not lead the Illidari.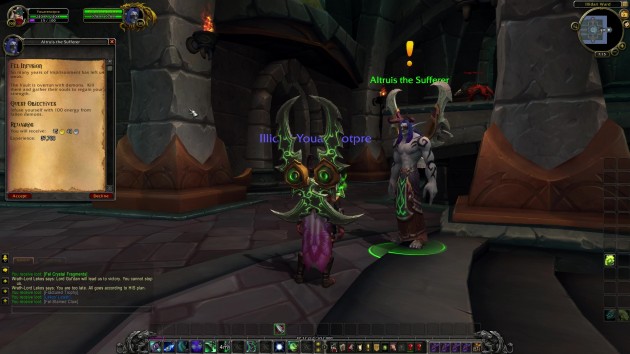 Quest Objectives
Infuse yourself with 100 energy from fallen demons.
Intermission
Altruis the Sufferer: Time for answers later. There are demons to kill.
Fel Shocktrooper: You cannot stem the Legion's tide!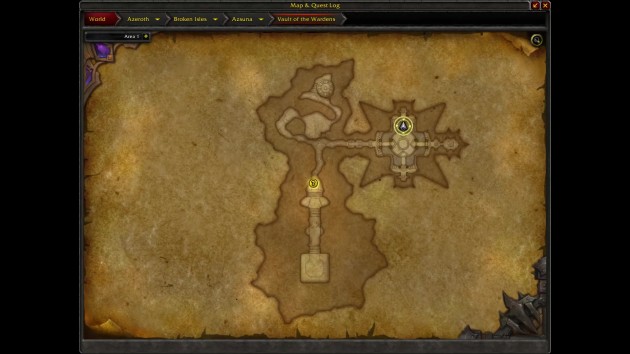 Completion
The color has returned to your face, (name).
Fel Infusion