Kor'vas Bloodthorn: The demons made a grave error inscribing their secrets into this book. The fel energy emanating from it is potent.
But there's only enough to enact one of the rituals. After that, the book will be consumed.
It's up to you to choose which secrets we want to use against the Burning Legion.
Quest Objectives
Read the Tome of Fel Secrets to choose between Havoc and Vengeance specializations.
Reward: Metamorphosis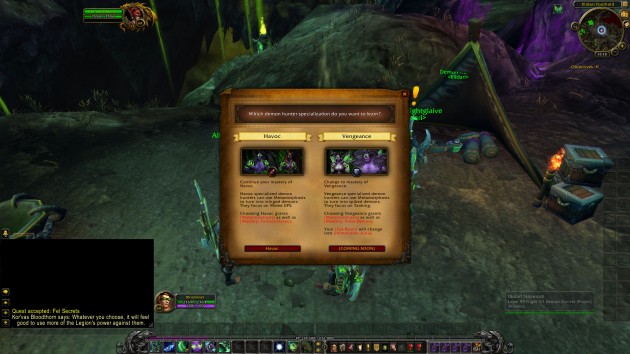 Intermission
Location: Illidari Foothold
Kor'vas Bloodthorn: Whatever you choose, it will feel good to use more of the Legion's power against them.
Tip: Click the tome on top of the table to complete the quest. A casting bar appears, and a window UI opens onscreen. You must choose a specialization out of two options: Havoc or Vengeance.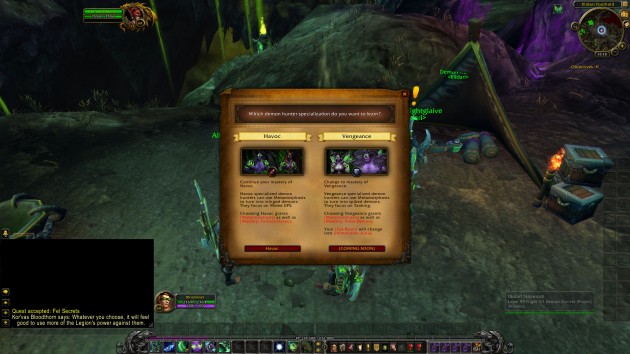 Completion
Kayn Sunfury: Surprising. I agree. Well chosen, (name).
Now, you must teach the rest of us.
Rewards: Metamorphosis