Allari the Souleater: One of the demons that I interrogated revealed a particularly juicy bit of information. Apparently, there's an imp mother in the volcano that scribes Legion secrets.
Kor'vas has gone out to find that demon and bring those secrets back for us.
Quest Objectives
Meet up with Kor'vas Bloodthorn at the Foul Creche.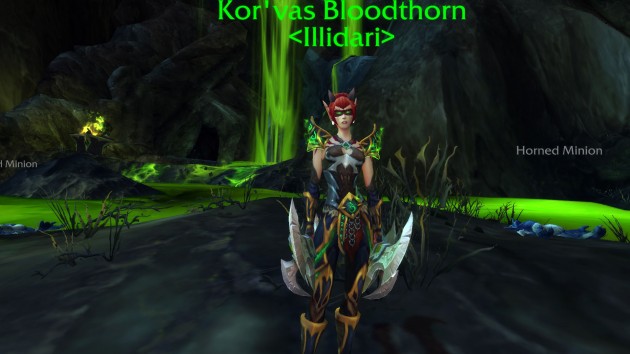 &nbsp:
Intermission
Location: Foul Creche
Allari the Souleater: Last I saw, Kor'vas cut a swath of destruction on her way across the bridge.
Completion
Kor'vas Bloodthorn: (name), I've found her.