Archmage Khadgar: The Legion has begun its invasion of our world. Across Kalimdor and the Eastern Kingdoms, brave defenders are answering the call to arms. However, they will ultimately fail without your aid. You Illidari were uniquely trained as weapons against the Legion. I only ask that you come with me to Dalaran. Further instructions await you there.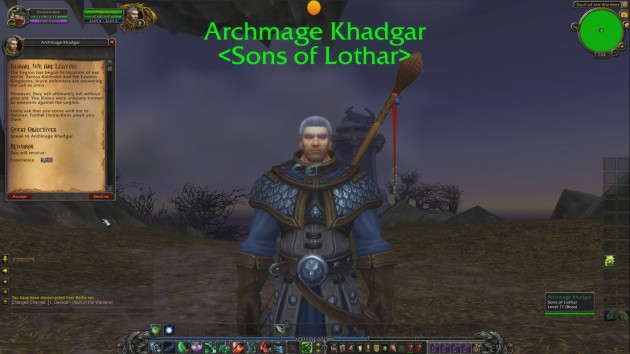 Quest Objectives
Speak to Archmage Khadgar.
Completion
Archmage Khadgar: If you are ready, I will take you to Dalaran. Are you prepared to leave?
NOTE: You are teleported to the front door of the Violet Citadel in Dalaran. Your first Artifact Quest begins when Kor'vas Bloodthorn appears next to you.
Illidari. We are Leaving