(Velen stares beyond the arena for a time.)
Prophet Velen: We must continue on, but I feel Mac'Aree is far from finished with us. We should take advantage of this relative safety while we still can.
I will place a signal beacon that will allow the Vindicaar to lock onto our location. Romuul will send us our means of returning to the Vindicaar if there is a need.
Objectives
Call down a Lightforged Beacon.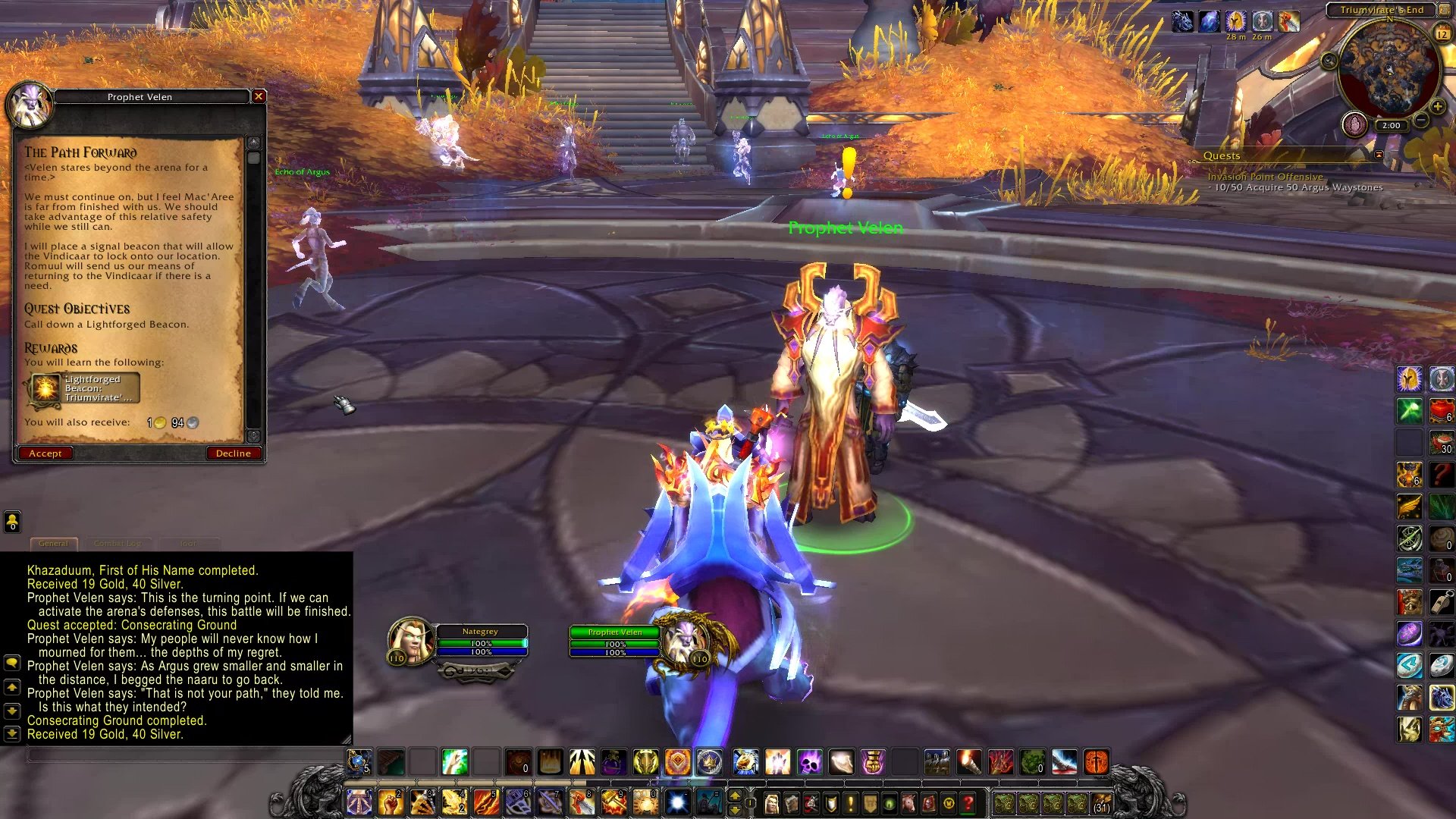 Progress
Prophet Velen: It is time to forge our own path, my friend.
Note: Velen summons a Vindicaar Beacon and places it in front on him. Click it.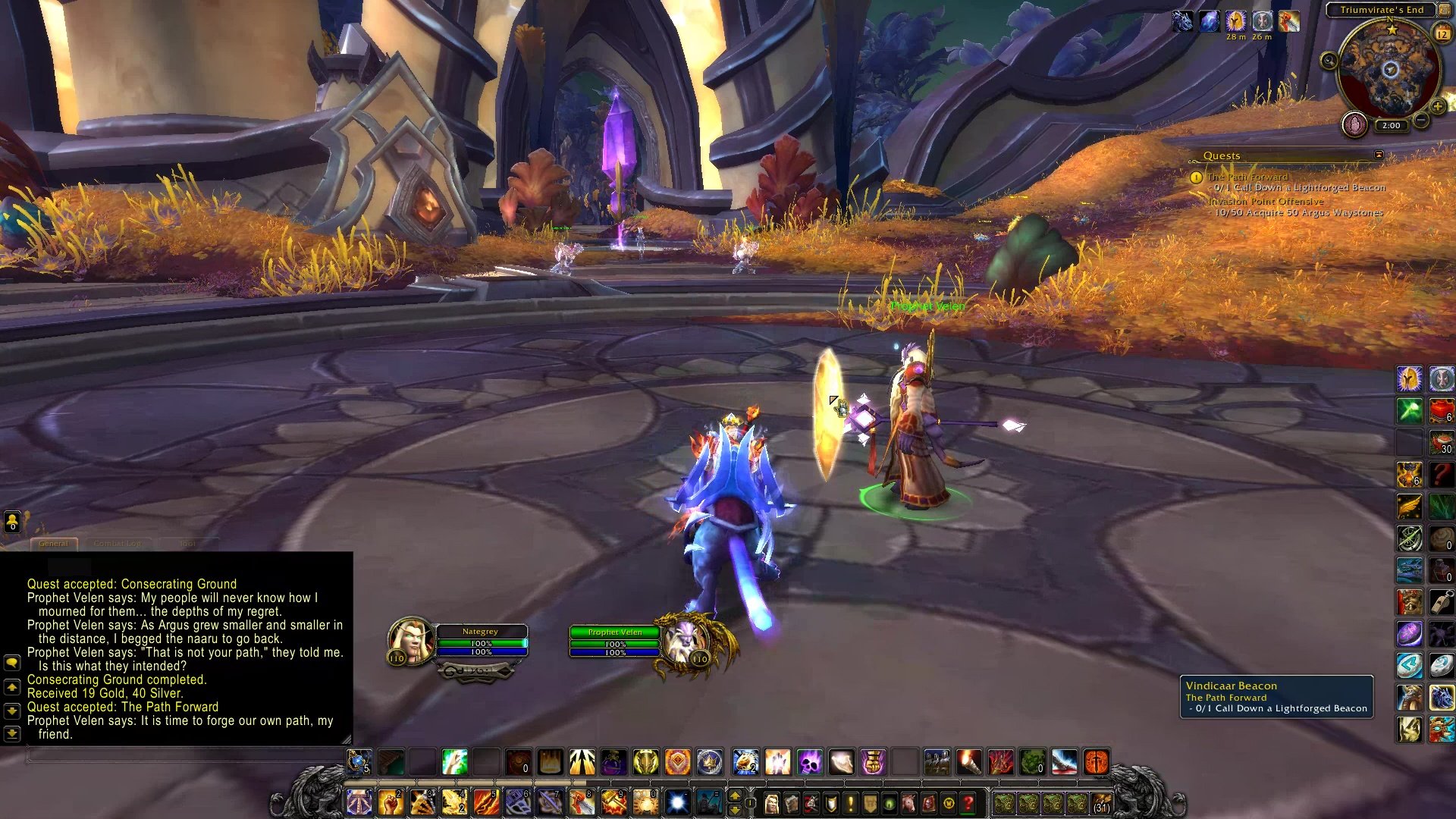 Call down a Lightforged Beacon: 1/1
Grand Artificer Romuul: Beacon inbound. Be careful, Prophet.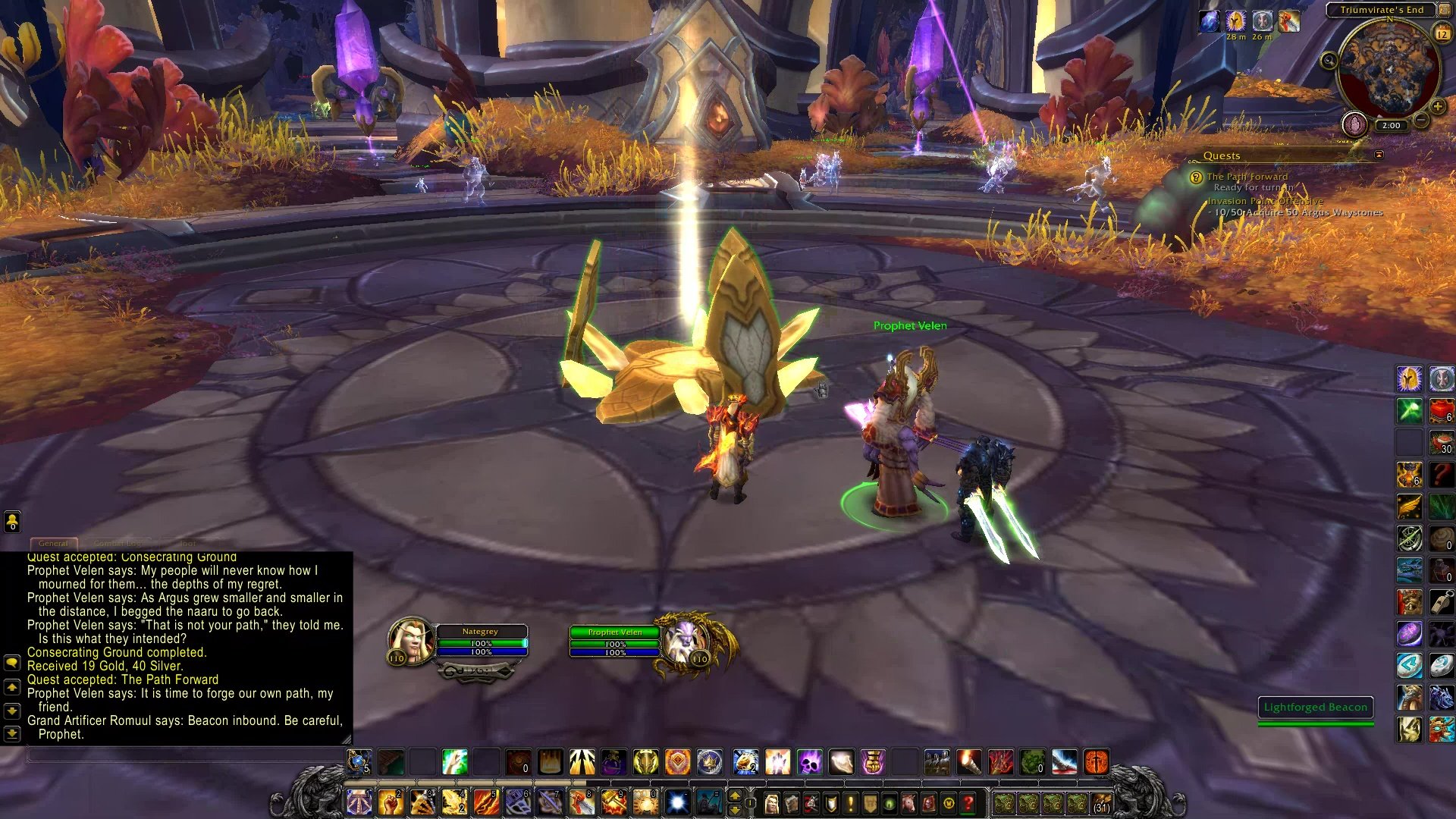 Captain Fareeya: Archenon poros, Prophet. The Army of the Light stands with you.
Prophet Velen: Your help is most welcome, Fareeya.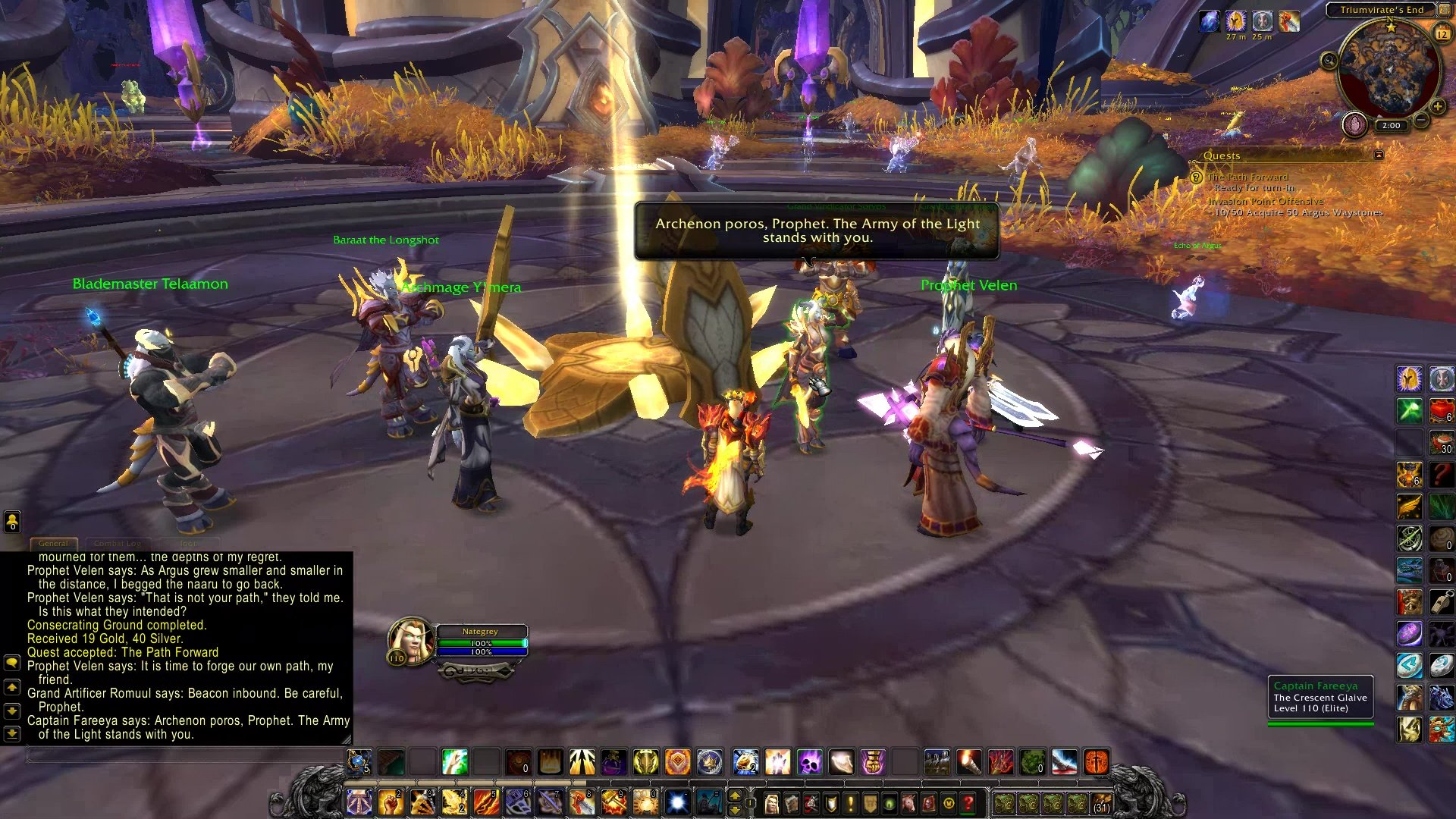 Completion
Prophet Velen: The way forward is clear, and we have the Army of the Light at our side.

The Path Forward
Argus Zones