Prophet Velen: We have everything we need.
Below us you will find the shattered remains of the Arkonite Matrix. Replacing the Keystone will restore it to full capacity.
The pylons you activated will then be able to repel those who still hunt my people. At long last this battle will be over.
I hope it brings them peace.
Objectives
Repair the Arkonite Matrix beneath Triumvirate's End.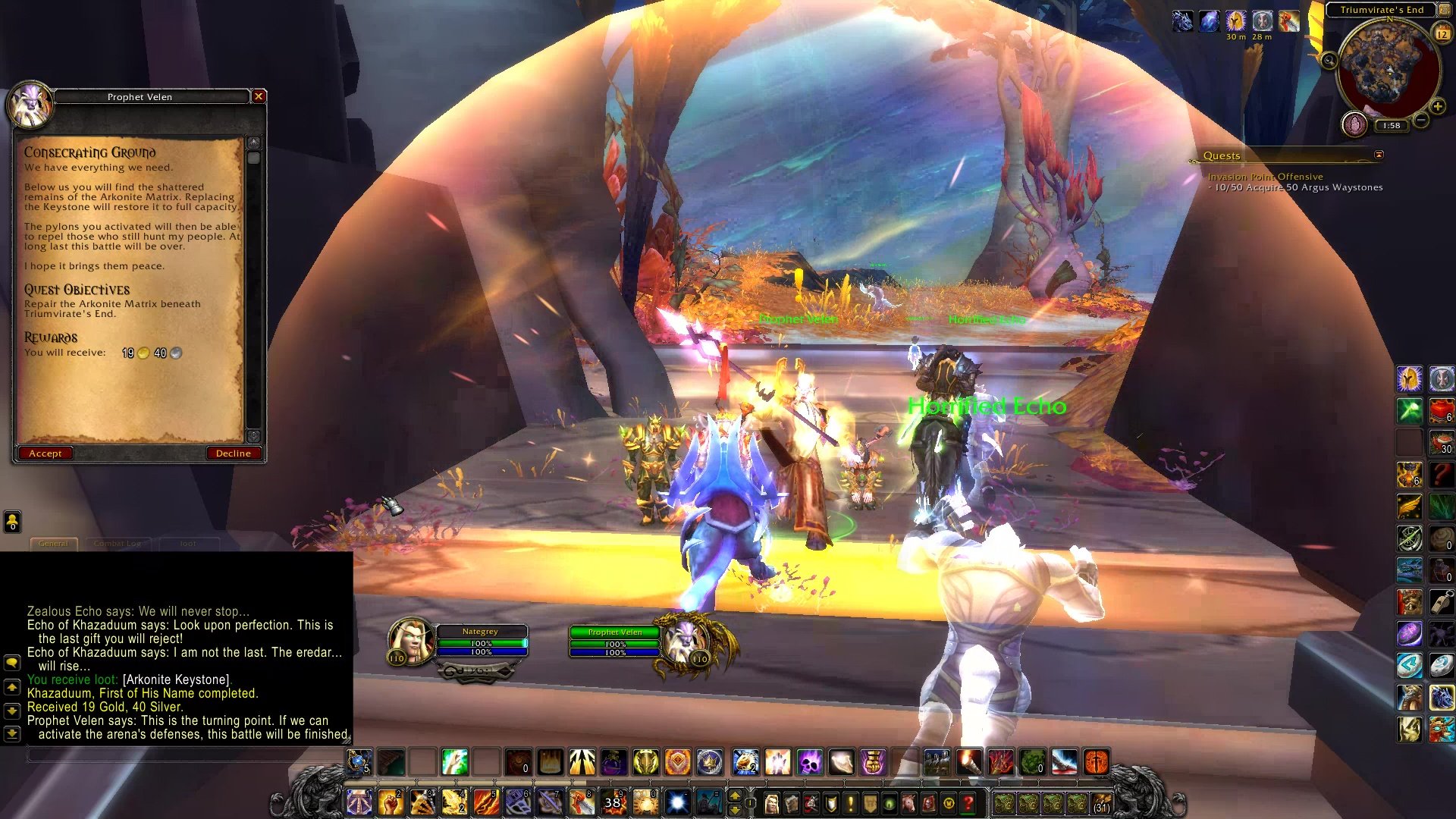 Progress
Note: The Arkonite Matrix is down the stairs, then to your left. It is inside a small underground room.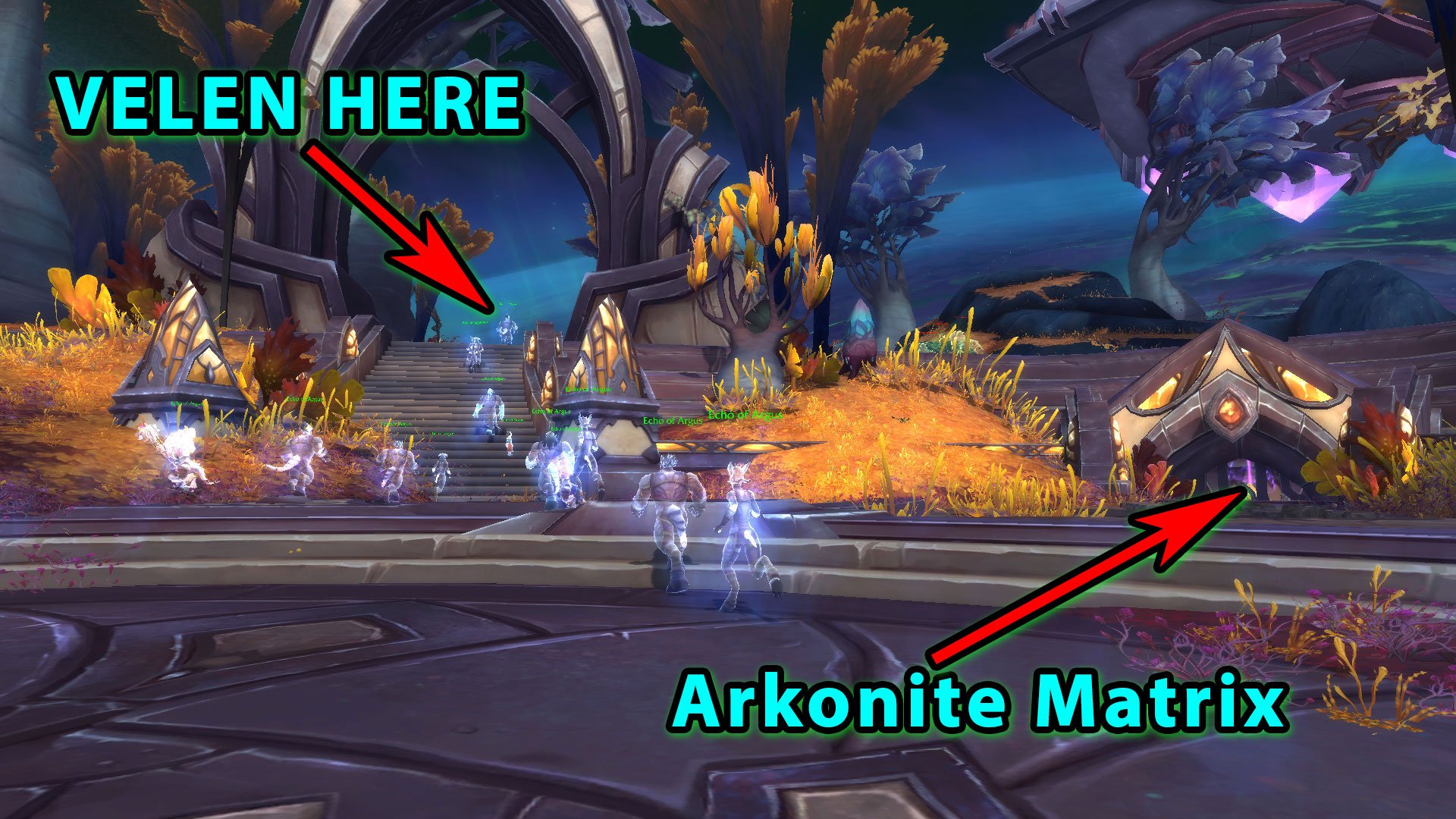 Note: Click the Shattered Arkonite Matrix. When you go outside, Velen moved location. He is now at the center of the circle in Triumvirate's End.
Prophet Velen: My people will never know how I mourned for them… the depths of my regret. As Argus grew smaller and smaller in the distance, I begged the naaru to go back. "That is not your path," they told me. Is this what they intended?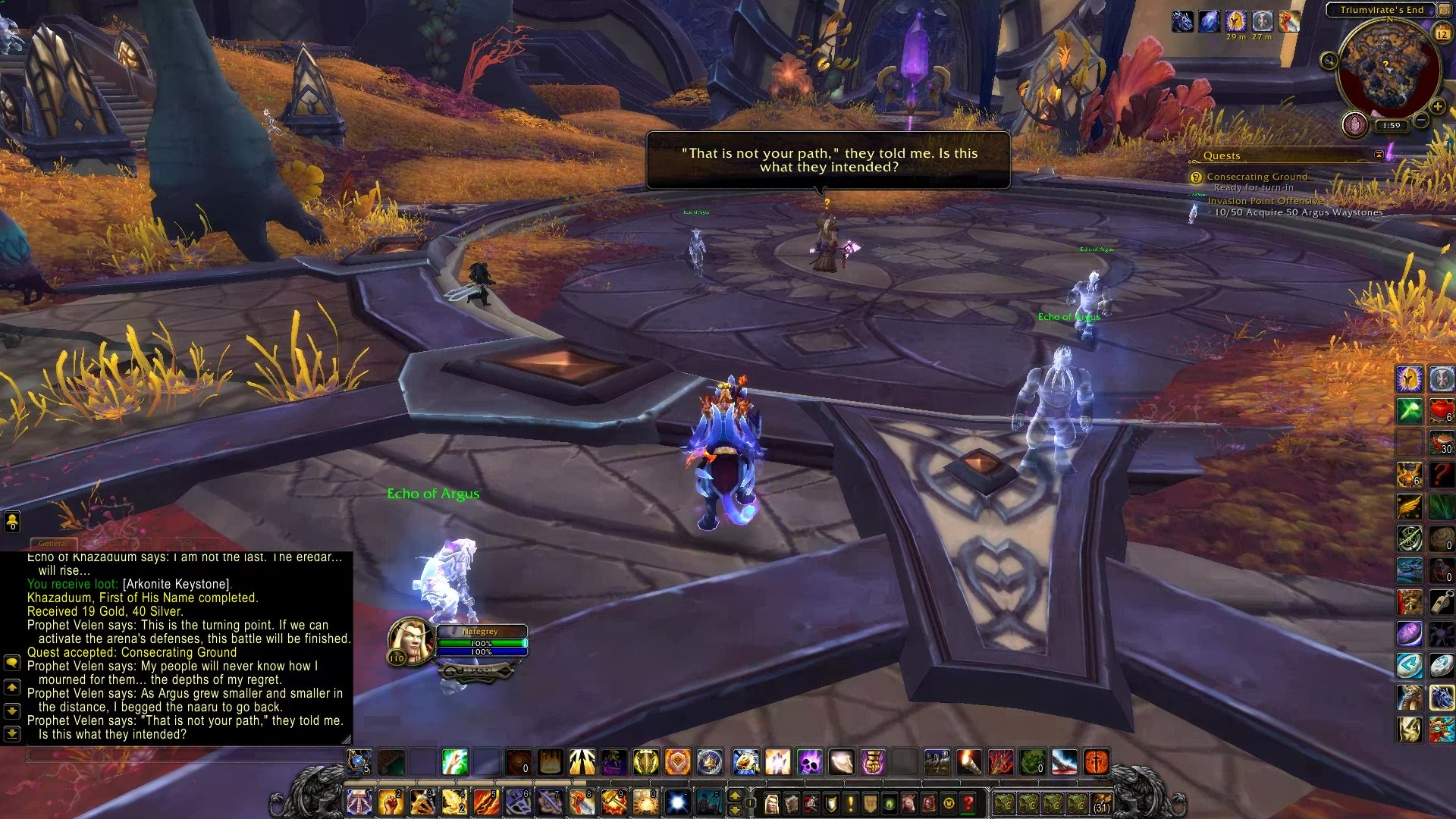 Completion
(Velen peers at you, troubled.)
Consecrating Ground
Argus Zones