Lead Rider Jerek: My warriors stand no chance against even the smallest of the Legion's forces without our Cragscalers. If you can capture a few and bring them here, my warriors can better defend our people.
Objectives
Return 3 Wild Cragscalers to Lead Rider Jerek.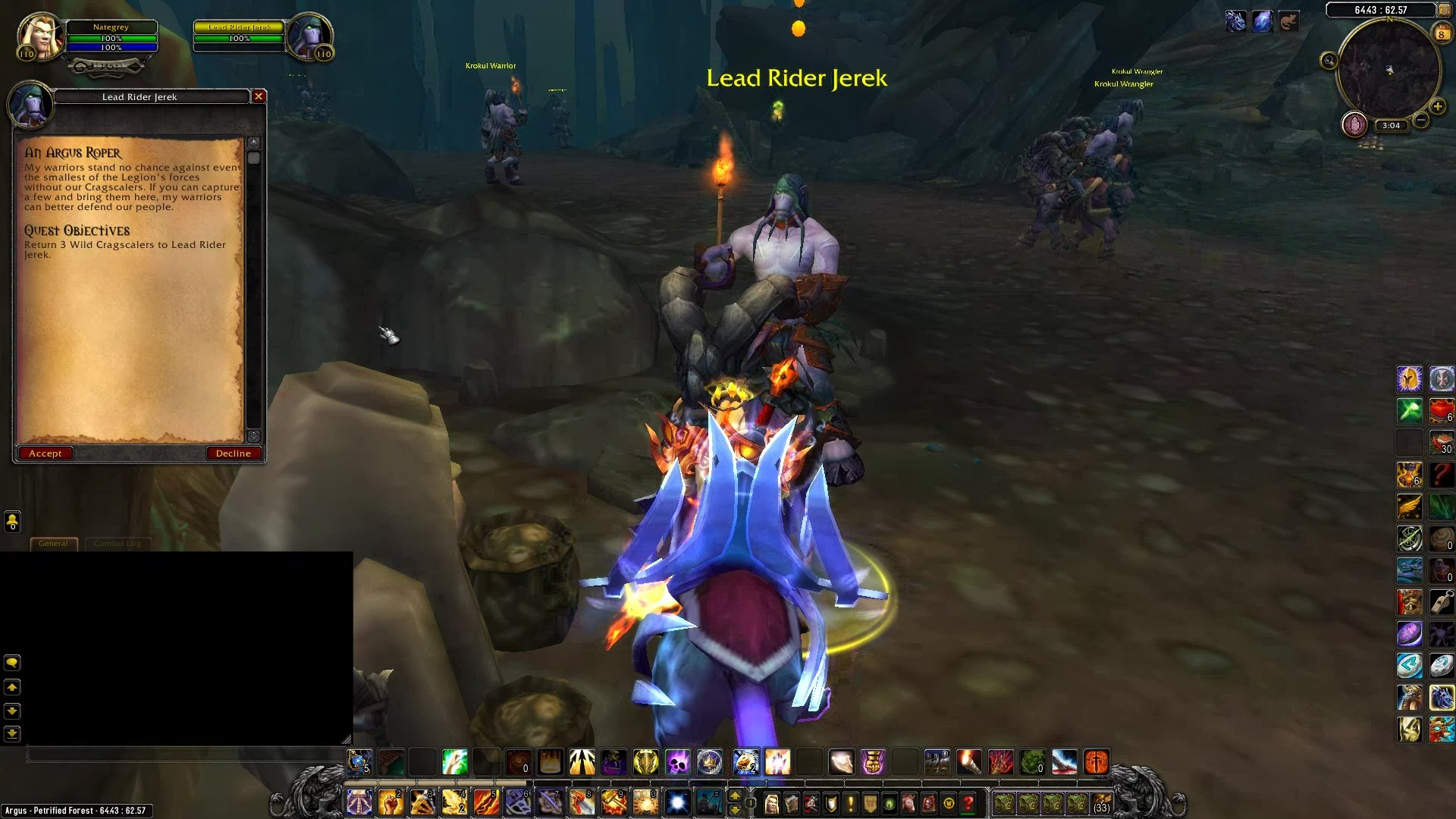 Progress
Note: You must click the Wild Cragscaler (talbuk) to wrangle it. It will follow you until you bring him to the stable, behind Lead Rider Jerek.
Return the talbuk to the Korkrun at the entrance to the forest!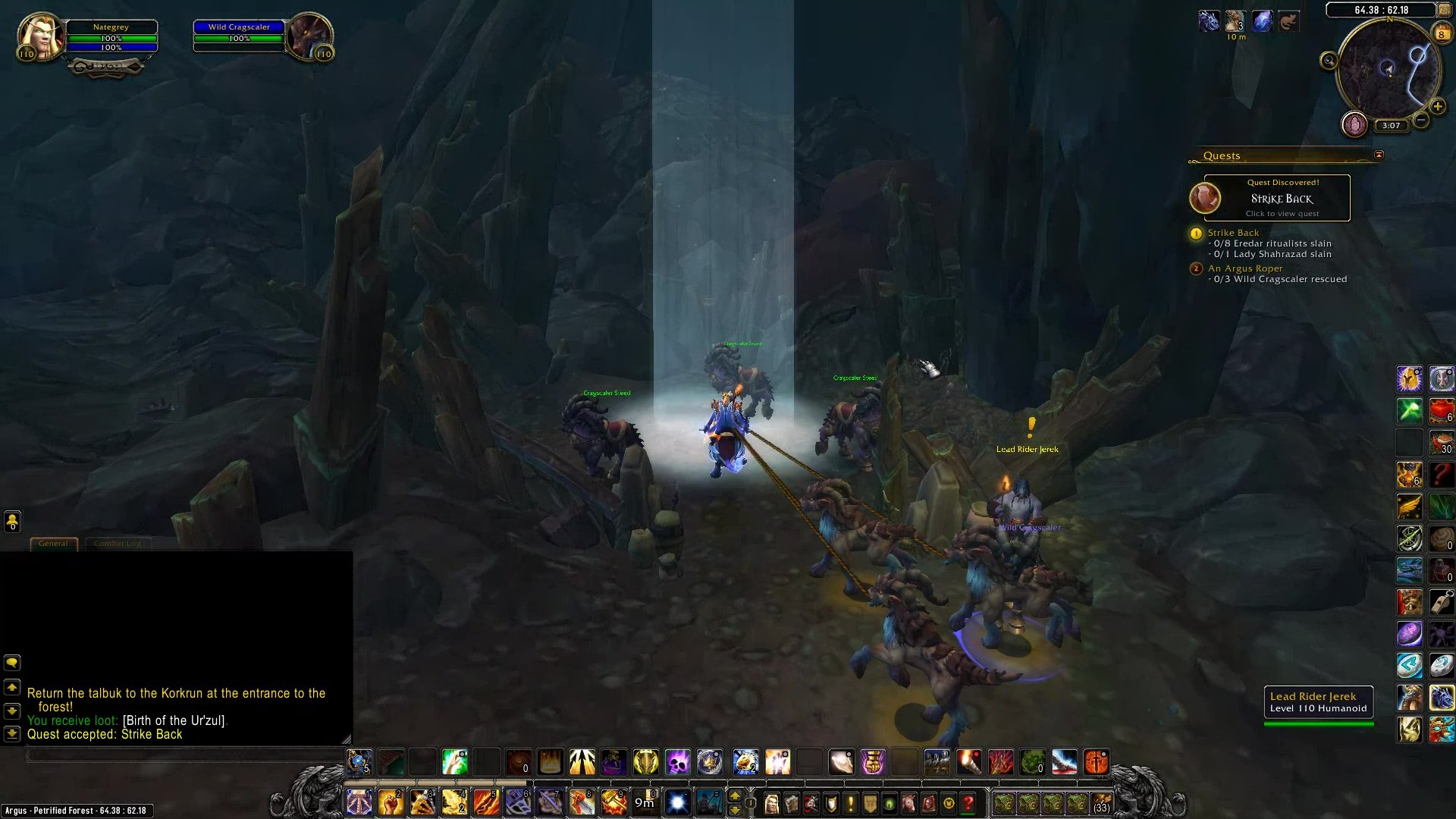 Completion
Lead Rider Jerek: With these new steeds our forces stand a chance.
An Argus Roper
Argus Zones