High Exarch Turalyon: Xe'ra has been saved! We have won an important victory here.
The Light Mother should be back on the Vindicaar. No doubt she will want to speak with you. There is so much to explain…
Romuul should be able to teleport us back to the ship now. Let me know when you are ready.
Objectives
Speak with Turalyon to return to the Vindicaar.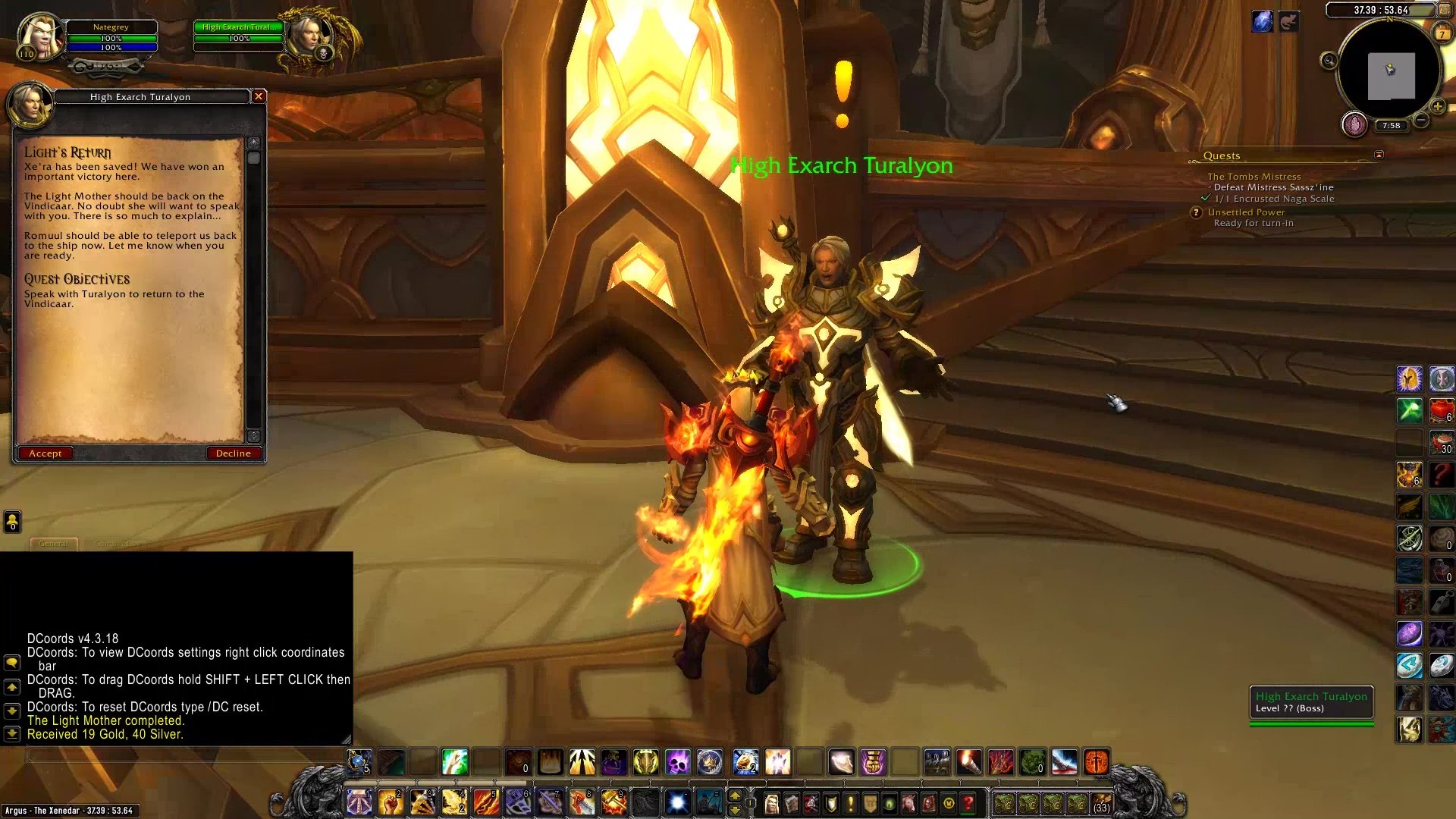 Progress
High Exarch Turalyon: We have accomplished our mission. Let us return to the Vindicaar. Much work remains to be done.
(Let's go!)
Alleria Windrunner: The upper deck of the ship is this way. Xe'ra will have much to say… to all of us.
High Exarch Turalyon: Our troops will finish securing the Xenedar. Though we retrieved its most precious cargo, we cannot let the vessel fall into the Legion's hands. Place the beacon at my location. We're coming home.
Speak with Turalyon: 1/1
Objective Complete.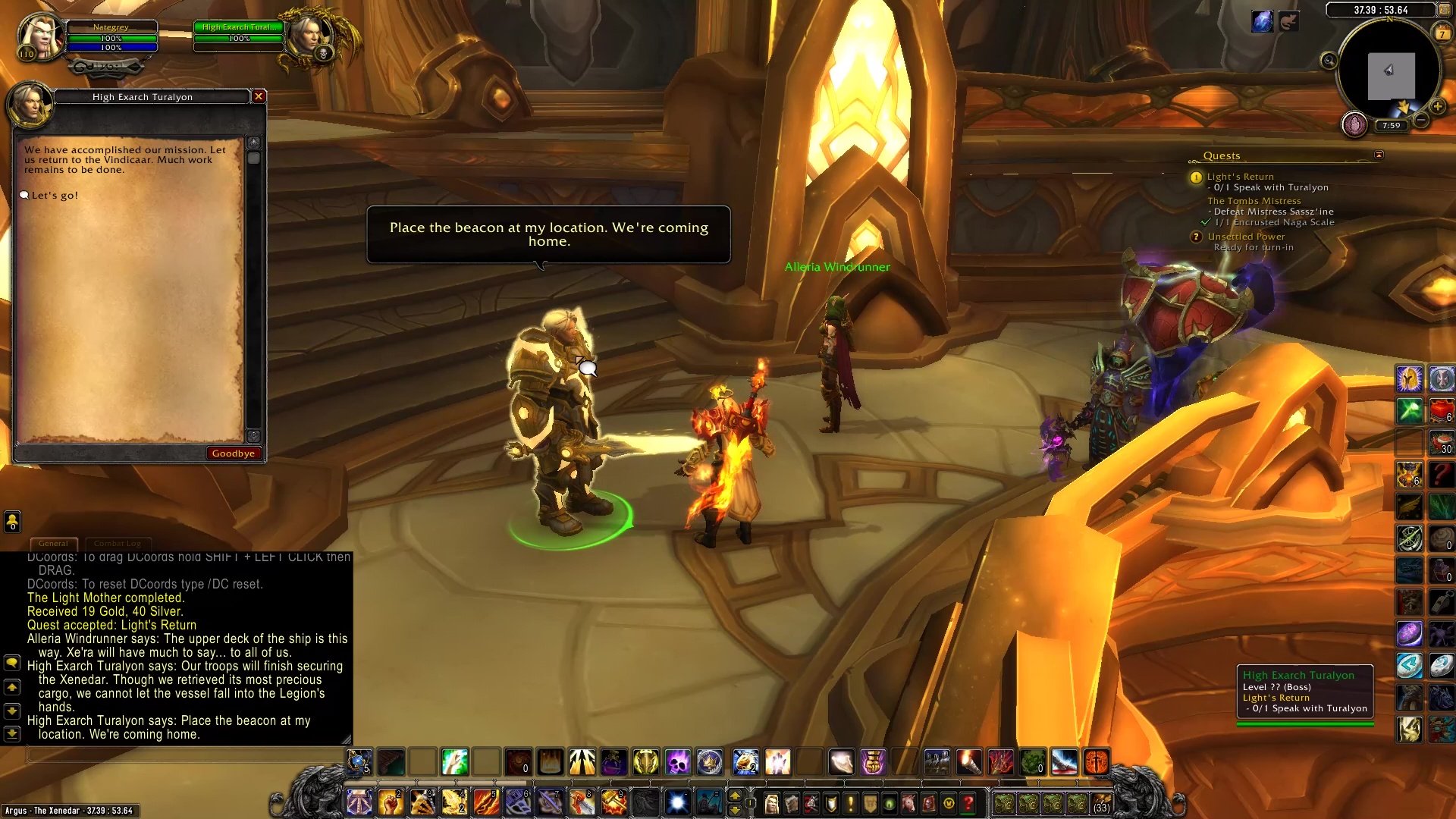 Completion
High Exarch Turalyon: The Army of the Light endures. The Light Mother's prophecy will be fulfilled.
All is as it was meant to be.
Light's Return
Argus Zones