World of Warcraft patch 7.3.2 (25497) introduced two new quests in Argus: The Speaker Listens and Visions of Fear — as the prelude to the Antorus raid.
THE SPEAKER LISTENS
High Exarch Turalyon: Magni has sent for you in Krokul Hovel once more. He seems to have made a new breakthrough in trying to reach Argus. I suggest you find him immediately. His last vision foretold Aggramar's coming, and there is still so much we do not know of Sargeras' plans.
Objectives
Meet Magni in the Krokul Hovel.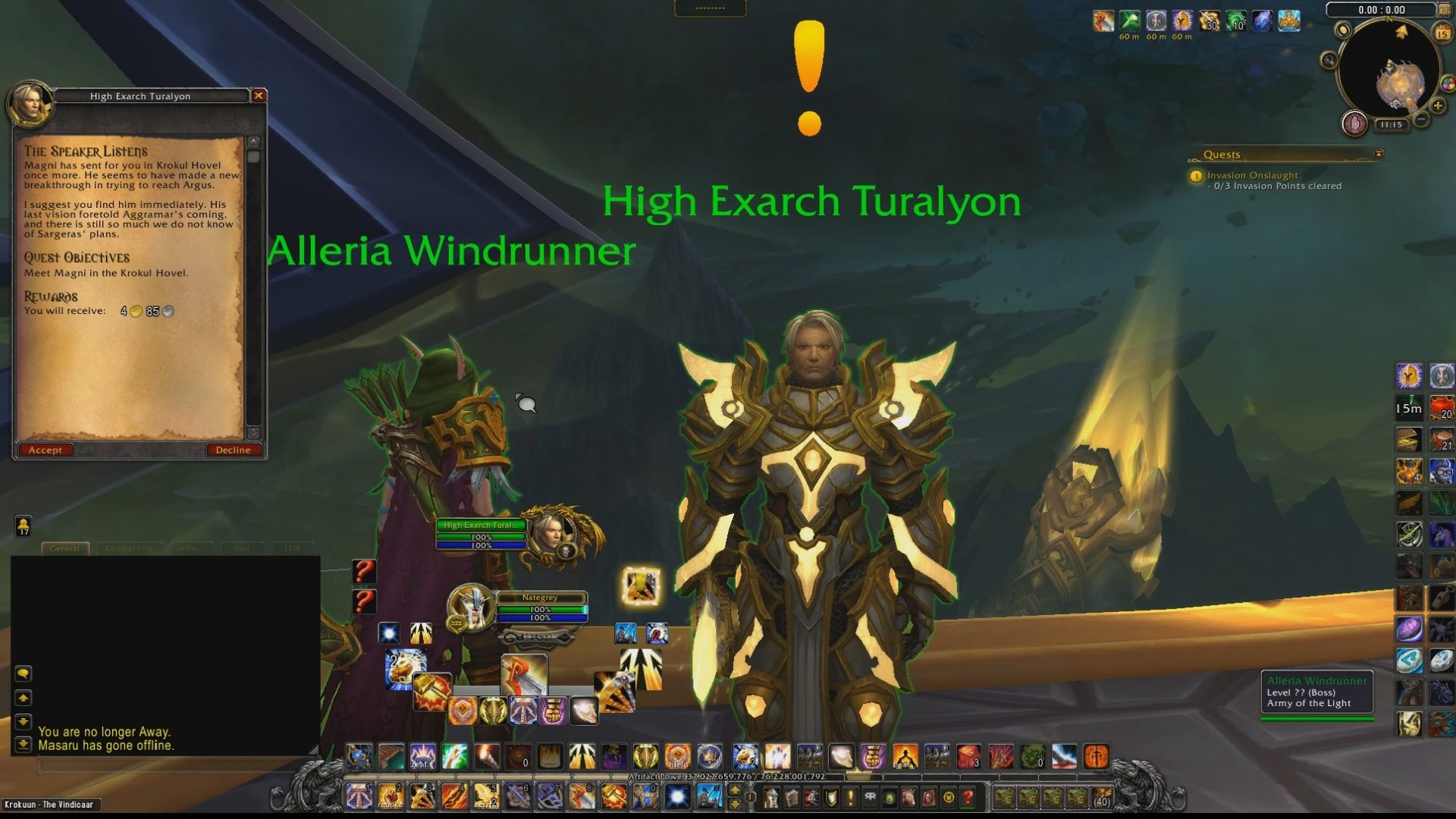 Progress
Chieftain Hatuun: The short one of diamonds awaits you in the stone's resting chamber. He is… distressed.
Magni Bronzebeard: I feel Argus's soul callin' ta me again. He's frantic, desperate… and sad, so bloody sad. It breaks me heart!
Completion
Magni Bronzebeard: Thank ye fer joinin' me, lad. There's somethin' ye have to see.
The Speaker Listens
NEXT: VISIONS OF FEAR
Argus Zones