Magni Bronzebeard: I've done it, . I've reached him again! Oh, but it's so painful. So painful! He's not doin' well, not one bit! You'll have to listen on in with me to understand.
Objectives
Witness Argus' vision with Magni.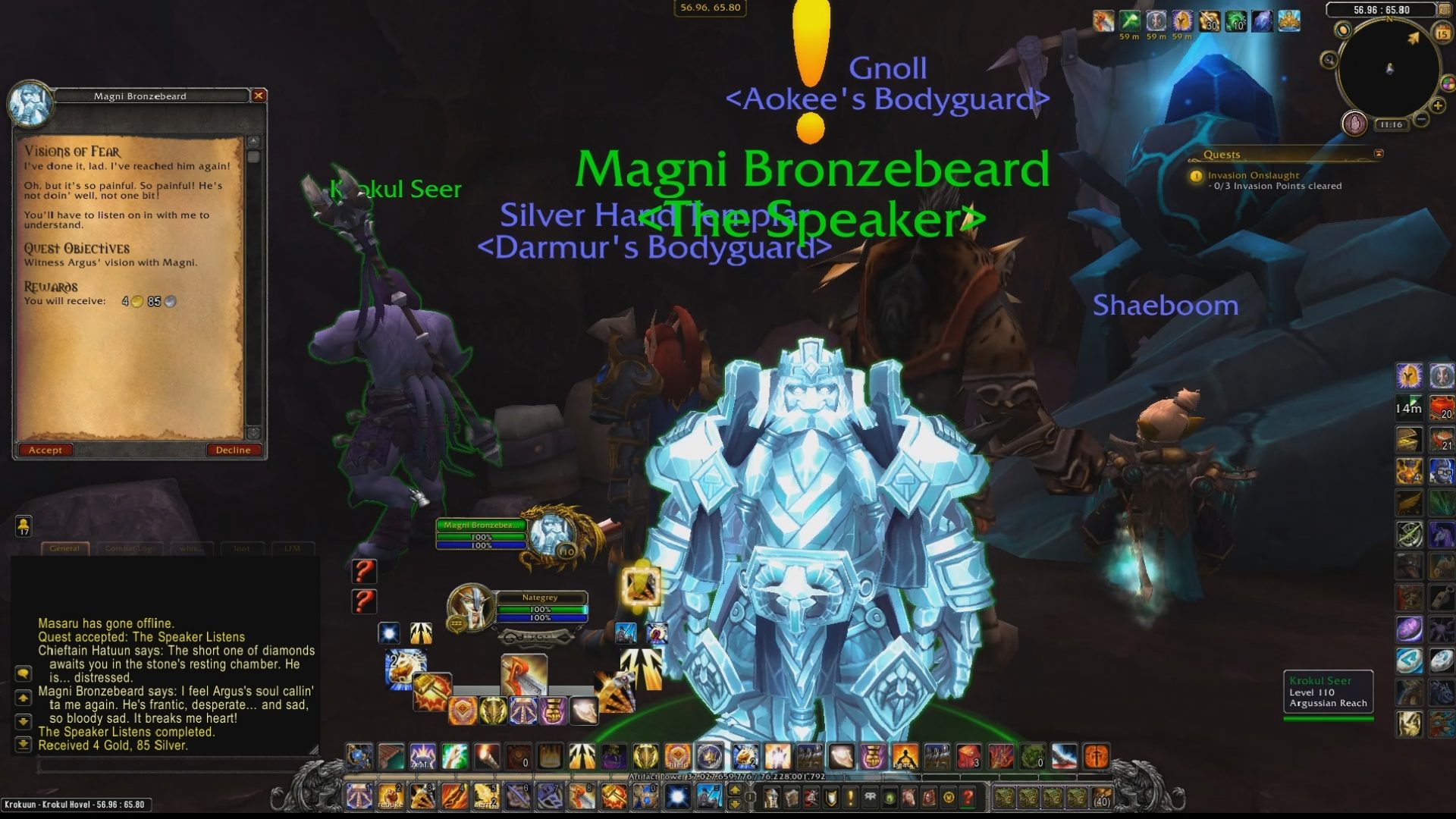 Progress
Magni Bronzebeard: Place yer hand upon the stone when yer ready.
Sacred Stone: (Place your hand on the stone.)
**CUTSCENE**
Sargeras: The hour of rebirth draws near. Are the souls prepared?
Aggramar: Our kin still resist the true path, master. But they will soon be broken.
Sargeras: One still eludes us. Her essence is needed to ensure the victory of my crusade.
Aggramar: The Life-Binder will soon reveal herself. She will not escape me, master!
Sargeras: When my new Pantheon rises, no power in the universe will stand against the Legion!
Objective complete.
Vision witnessed: 1/1
Magni Bronzebeard: Sargeras is building some kind o' Dark Pantheon! We gotta find Eonar's spirit before Aggramar does!
Completion
Magni Bronzebeard: The Pantheon has been dead for thousands of years… I fear this plan has been in the works for a very, very long time.
Visions of Fear
Previous: THE SPEAKER LISTENS
Argus Zones