Jale Rivermane: We've lived at peace with the drogbar for years — our tribe more even than the others. But we were betrayed in our last trade with them at Riverbend. They usually supply us with potent alchemy to prevent insects from infesting our fields. This time, led by Ormgul, they have attacked the crops that sustain us all. Ormgul the Grubmaster is the one who brought the infection to our farmland. Destroy him, and bring me whatever he uses to attract the bugs to our land.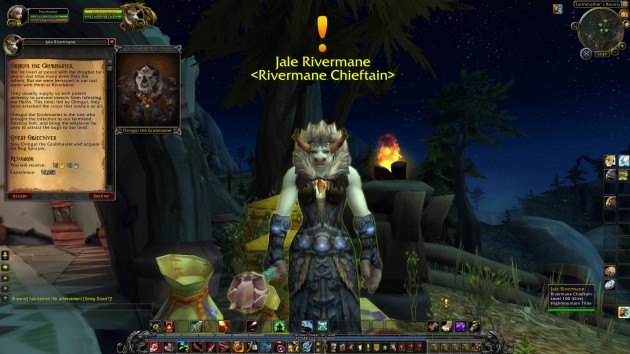 Quest Objectives
Slay Ormgul the Grubmaster and acquire his Bug Sprayer.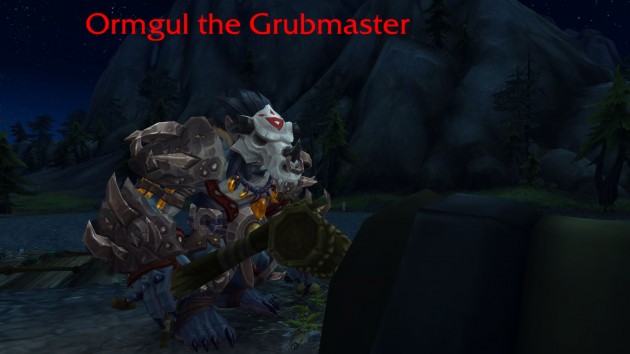 Intermission
Ormgul the Grubmaster: I'm going to enjoy guttin' you.
Completion
Jale Rivermane: The Rivermane are a peaceful tribe. We provide the others with food and healing in exchange for protection and equipment. When pressed, however, I am willing to put my magic to more violent use. Now we have what they used to spray our fields. I wonder what use we could put this to…
Ormgul the Grubmaster