Lasan Skyhorn: Our prey is on the retreat! Time for us to push our advantage. When High Crawllac seized control of the harpies she placed 3 powerful and deadly witches in charge of the covens under her command. These witches must die. Feel up for the challenge? Head into the Haglands behind me and find these three evil creatures. Use the might of your artifact to slay them. We will cover you from the air and give your prey no sky to retreat. Look for us higher up the mountain, should you survive.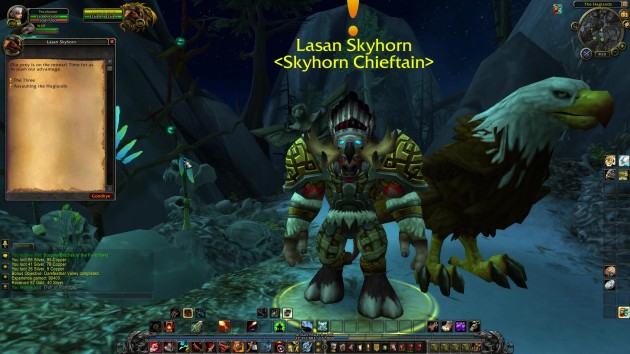 Quest Objectives
Slay Ragi the Hexxer, Agara Deathsong, and Ugla the Hag.
Completion
Lasan Skyhorn: Well done. Now to cut the head off the snake, as it were.
The Three