Navarrogg: Without my crystaline focus, my powers are weak. Those who captured me took it, and I know not where it is now. I'm sure one of the Bloodtotem has it. If you find it, please return it to me.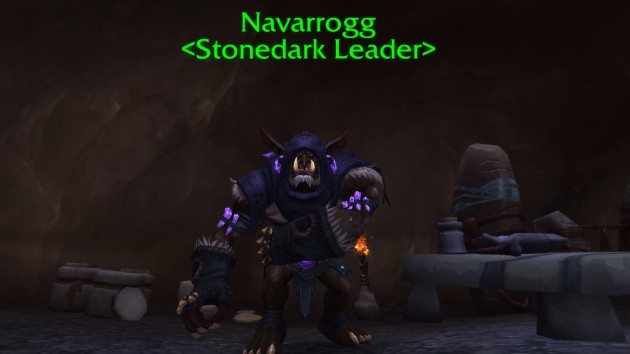 Quest Objectives
Find Navarrogg's Stonedark Focus.
Intermission
Feltotem Warmonger: Our allies give us power!
Feltotem Bloodsinger: The Feltotem will own this mountain!
Stonedark Focus: 1/1
Torok Bloodtotem: Navarrogg's toy won't do him any good against me.
Completion
Navarrogg: I have power over the earth without my crystal, but my power is much greater with it than without.
Stonedark Crystal