Bluewax Gatekeeper: Why you come back already? Have to wait until jobs are done or I no let you through! Go back to Throne of Ordering Around and make sure they finish!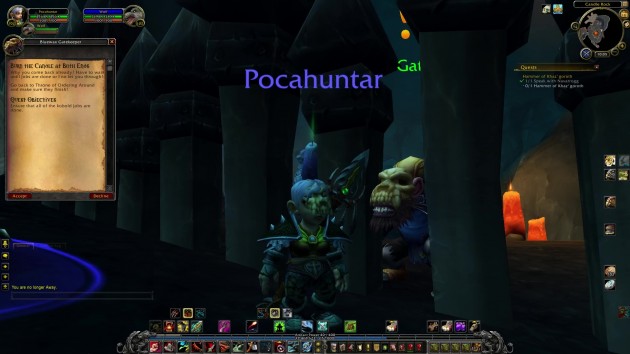 Quest Objectives
Ensure that all of the kobold jobs are done.
Snazzle Shinyfinder: I found shiniest shinies for boss! Me find shiny coins at bury place! So many, so shiny. What me do with them?
(You keep one. I keep rest.)
Snazzle Shinyfinder: Boss is best!
Shiny received: 1/1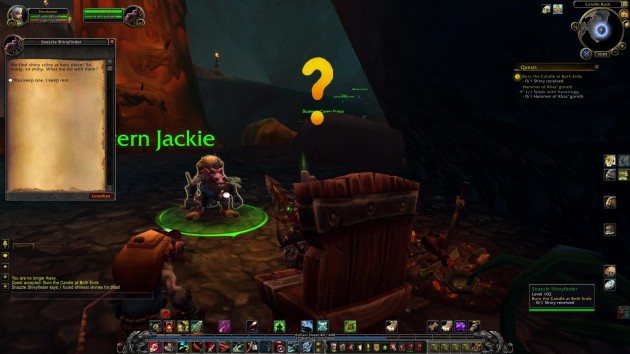 Trytooth Hardchisel: Killed biggest basilisk! And heaviest… I find biggest basilisk in cave! It dead now! I get reward?
(Best kill job me seen! You get best reward…)
Basilisk returned: 1/1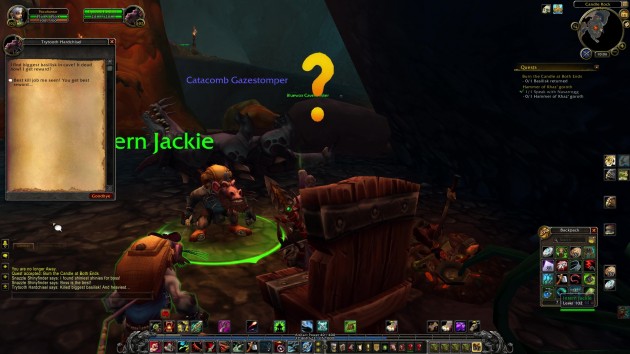 Intern Jackie: Prize in junk pile right by boss.
Trytooth Hardchisel: (Waits patiently with wide eyes for his reward.)
NOTE: Move your camera around so you can see your front. On the side of the throne is a pile of junk. Hover the mouse over, and it turns into an interactive hand cursor.
Grab reward from junk pile: 1/1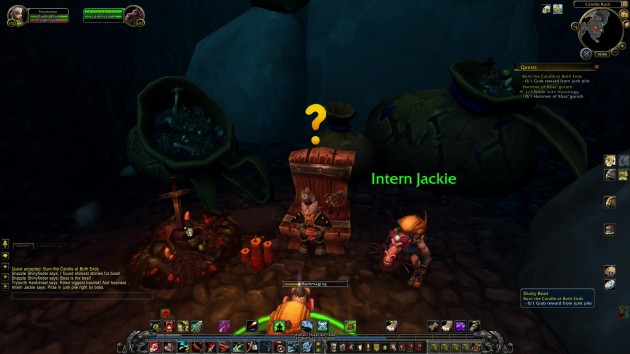 (Give Trytooth the boot.)
Give reward to Trytooth Hardchisel: 1/1
Trytooth Hardchisel: This best boot ever. Bet it burns brighter than candle!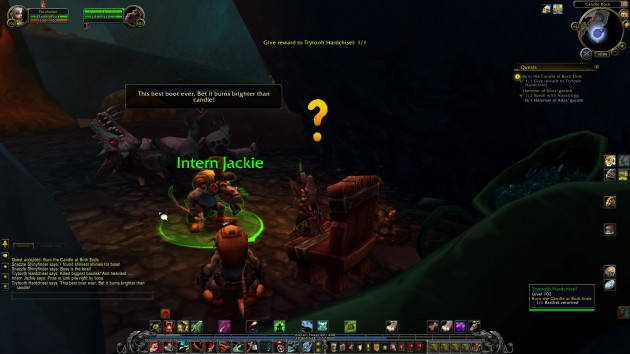 Intern Jackie: Where is Dug? Should be back. Boss go find. I keep chair warm while boss gone.
NOTE: To leave the chair, press the UP arrow key a few times. Go to your left along the wall and watch the mini-map to find the corpse of the miner. Click it.
Miner found: 1/1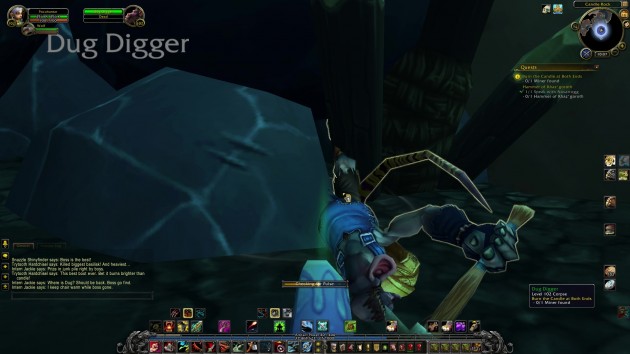 NOTE: As seen in the video, I couldn't figure out where Kindle was. Turns out there is a tunnel behind the huge candle in the center of the room.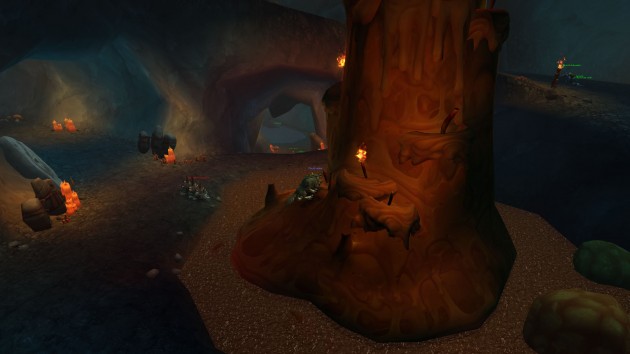 Bluewax Cavewhisper: Harpies like shinies. We trade treasures for wax. Build biggest candle ever!
Bluewax Flamewick: More wax, bigger candle. More candle, less dark.
Kindle Candlecrafter: Candle almost ready! Just needs magic touch and Candleking will have best candle I ever make!
(Me think me have just the right artifact…)
Meet with Kindle: 1/1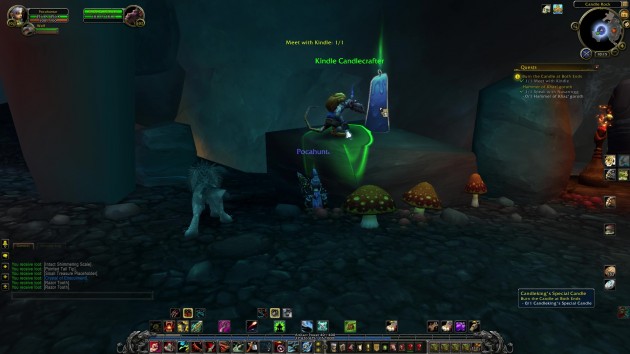 Candleking's Special Candle: 1/1
Bluewax Ratcatcher: Rats make good friend. Unless rat bites, then rat makes good meal.
Completion
Bluewax Gatekeeper: You come in, when jobs are done. What that?! You have Candleking's Special Candle!
Burn the Candle at Both Ends