King mrgl-Mrgl: The time has come! Murky and his followers need a place to hide out and train– away from the mature murlocs– so that they can prepare to take over in the future. There's a nice cave not too far away– only problem is that it's filled with makrura. This would be a good base for the tadpoles. Murky must go show them what for!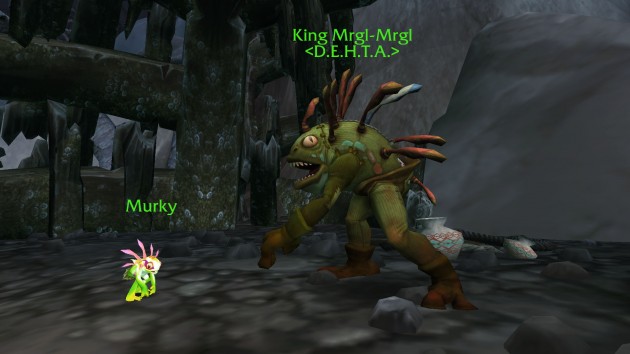 Quest Objectives
Kill 10 Cavemoss Clackers.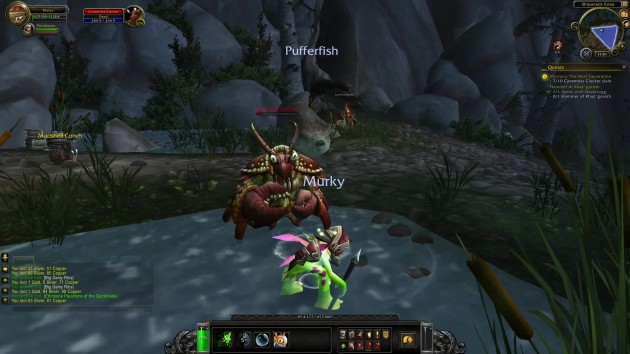 Rewards — Recipe: Barracuda Mrglgagh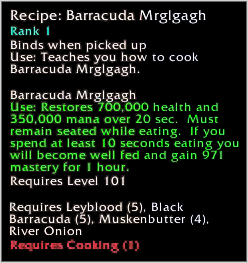 Intermission
King Mrgl-Mrgl: This is a job for Murky in order to prove himself. Use his egg to summon him in his final form.

Completion
King Mrgl-Mrgl: This cave will make a great base for the young tadpoles!
Murlocs: The Next Generation