Spiritwalker Ebonhorn: Now that the whole "spirit journey" thing is out of the way we can get down to business.
Quest Objective
Assist Spiritwalker Ebonhorn in Neltharian's Vault.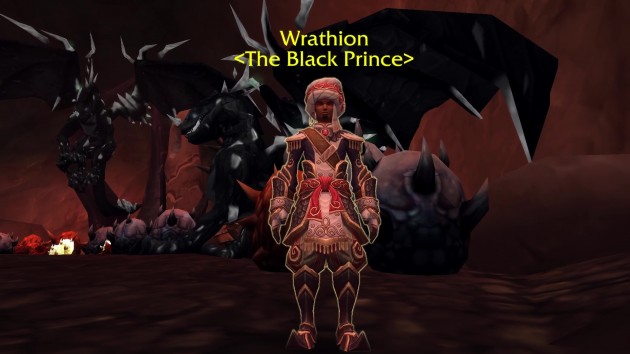 Intermission
Spiritwalker Ebonhorn: Alone at last, eh Champion? Well, I suppose between the two of us there is no need for disguises.
Spiritwalker Ebonhorn: Come champion, I will need your help while the time scars are fresh.
(You are now neutral with The Black Prince.)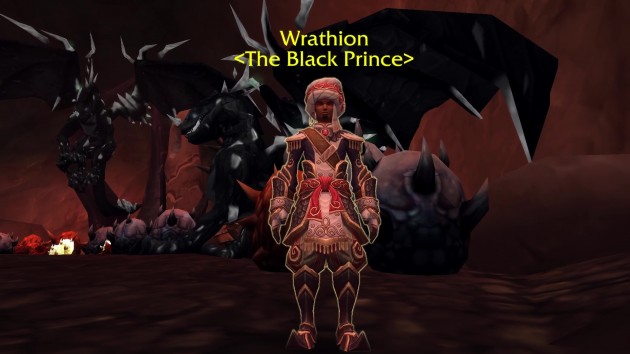 Wrathion: I apologize for the ruse, but I did not wish to reveal my identity in front of a tribe of known dragonslayers. I don't think they would approve of the real reason I am here. Champion, do you stand ready to assist me? I shall make it worth your while.
(Ready.)
Speak with Wrathion: 1/1
Wrathion: Very well, champion. Stay close. Be on your guard. I have no doubt Deathwing left many traps behind to guard these treasures. These eggs, they predate Deathwing's corruption. We must recover them.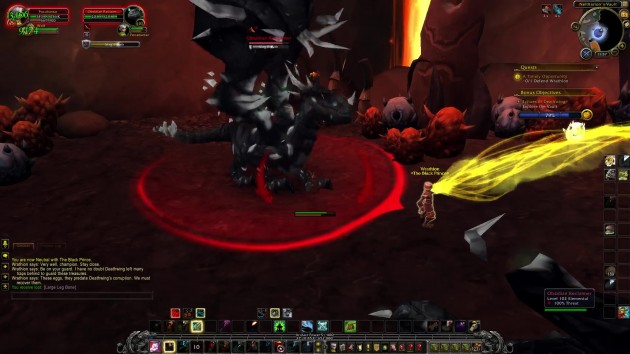 Wrathion: Keep them off me just a little longer, hero. I need to get as many of these eggs as possible. Well done, champion. I have sent the clutch to a safe location. Now I will see about finding us a safe way out of here. Look for me west of here when you are ready to leave. Look, that incident with Iron Horde was just a misunderstanding. Garrosh was supposed to convince them to fight the Burning Legion, not invade Azeroth.
Completion
Wrathion: Thank you, Champion. As always your skills continue to protect the future of Azeroth in ways you cannot even imagine.
A Timely Opportunity