Navarrogg: You have proven a much greater ally than the Bloodtotem ever were. With my focus crystal, my wounds are healed. I fear Frag was too far gone to revive. Torok and his Bloodtotem will suffer for what they have done to us. Let's pay them a visit before they can mount an attack against the cave of my people.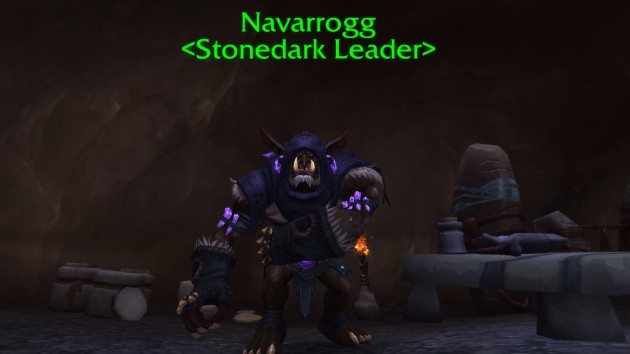 Quest Objectives
Defeat Torok Bloodtotem and Melgromm, Son of Torok at Torok's Bluff.
Rewards:


Intermission
Navarrogg: Torok will not trouble the Stonedark again. Let's head to the homeland of my people.
Completion
Navarrogg: You have earned my trust. The Stonedark are not yet safe from our brothers led by Dargrul the Underking. We would willingly join Mayla Highmountain and her tauren against them.
Blood Debt