Damrul the Stronk: We're getting tired of those murlocs. Any time they show up here, we take care of them, but they skitter around the cavern like they own it. Kill a few of them so they know they don't run things around here.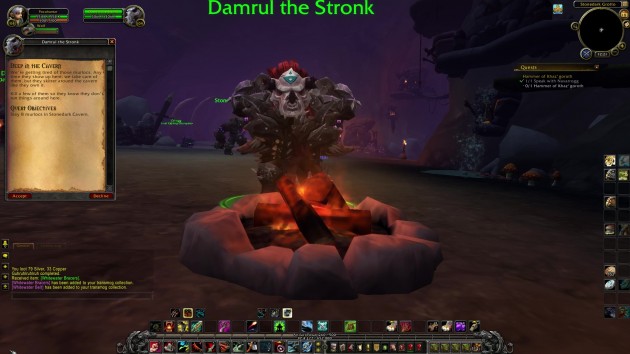 Quest Objectives
Slay 8 murlocs in Stonedark Cavern.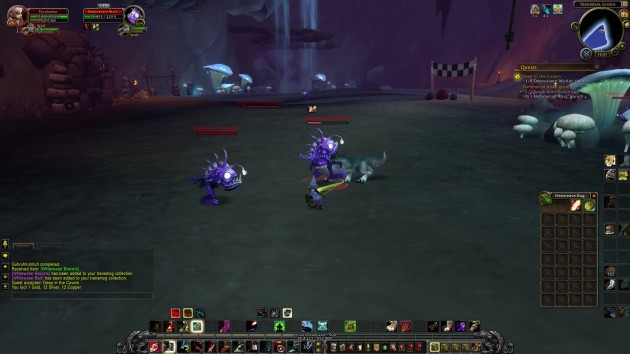 Completion
Damrul the Stronk: I could hear their murlurulurls echoing in the cavern.
Deep in the Cavern