Huntmaster Vol'ka: Ya hunter king, Nesingwary, he be a mighty fine bit of prey here. I even thought of huntin' him myself.
But someone else be on his trail now. And dat hunter, he be a dangerous one.
If you wish to save ya hunter king, ya best be trackin' quickly.
I believe he last be headin' west…
QUEST OBJECTIVE
Track down Hemet Nesingwary.
First Clue discovered
Second Clue discovered
Third Clue discovered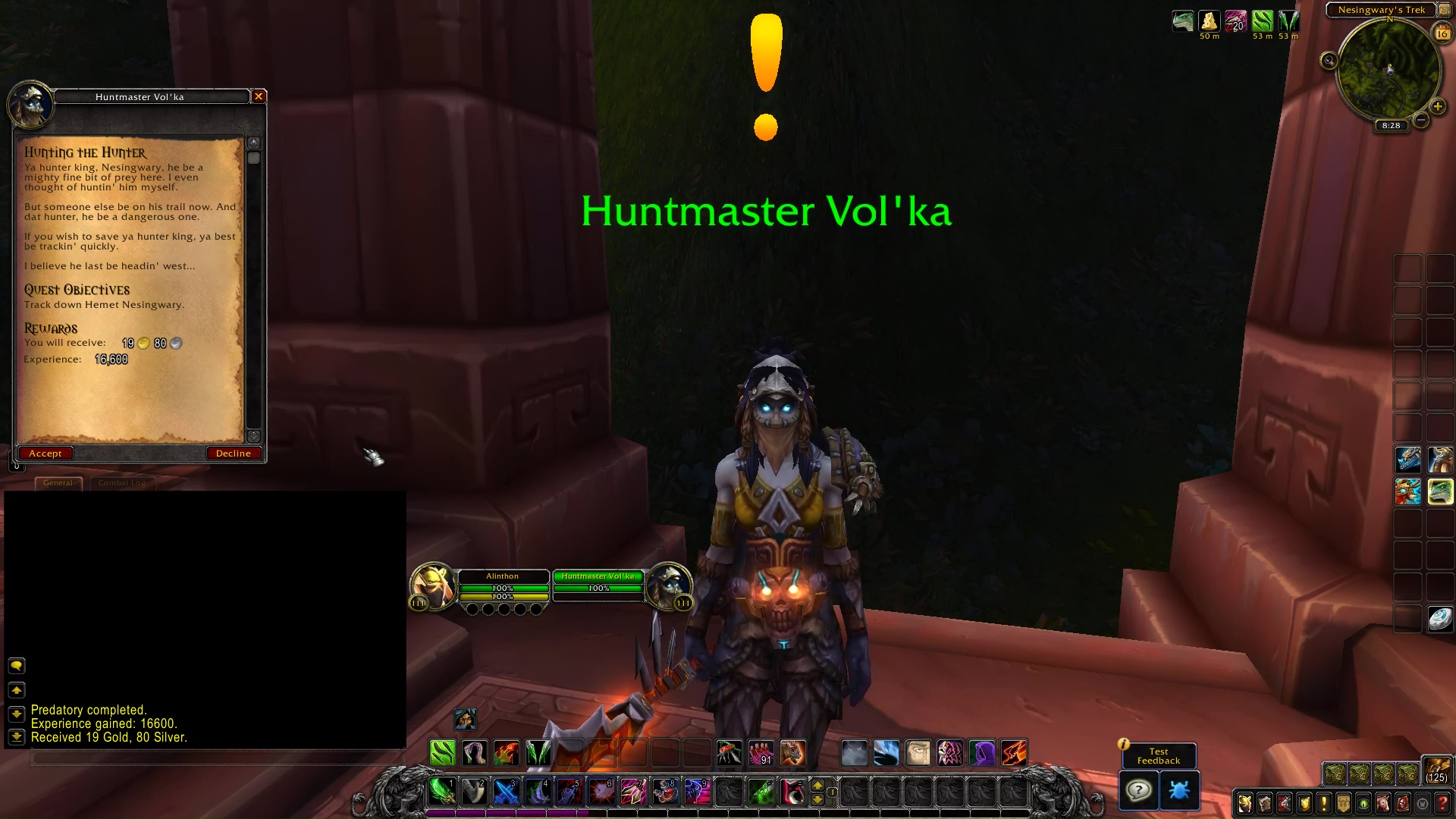 PROGRESS
Nesingwary's Campfire: This campfire is still going strong. Nesingwary must have been here recently.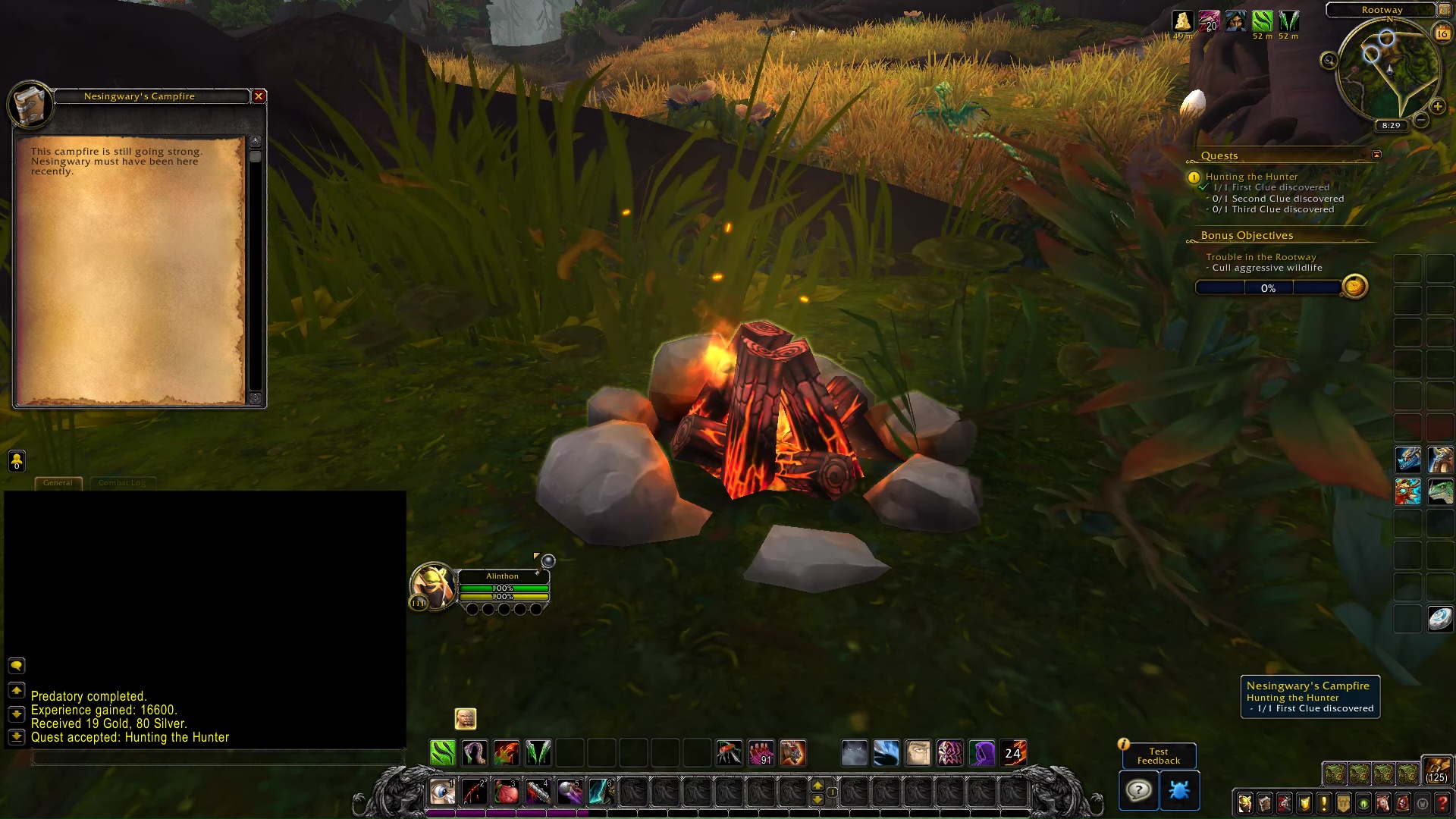 Dwarf Trap: This trap appears to be designed specifically for dwarven legs.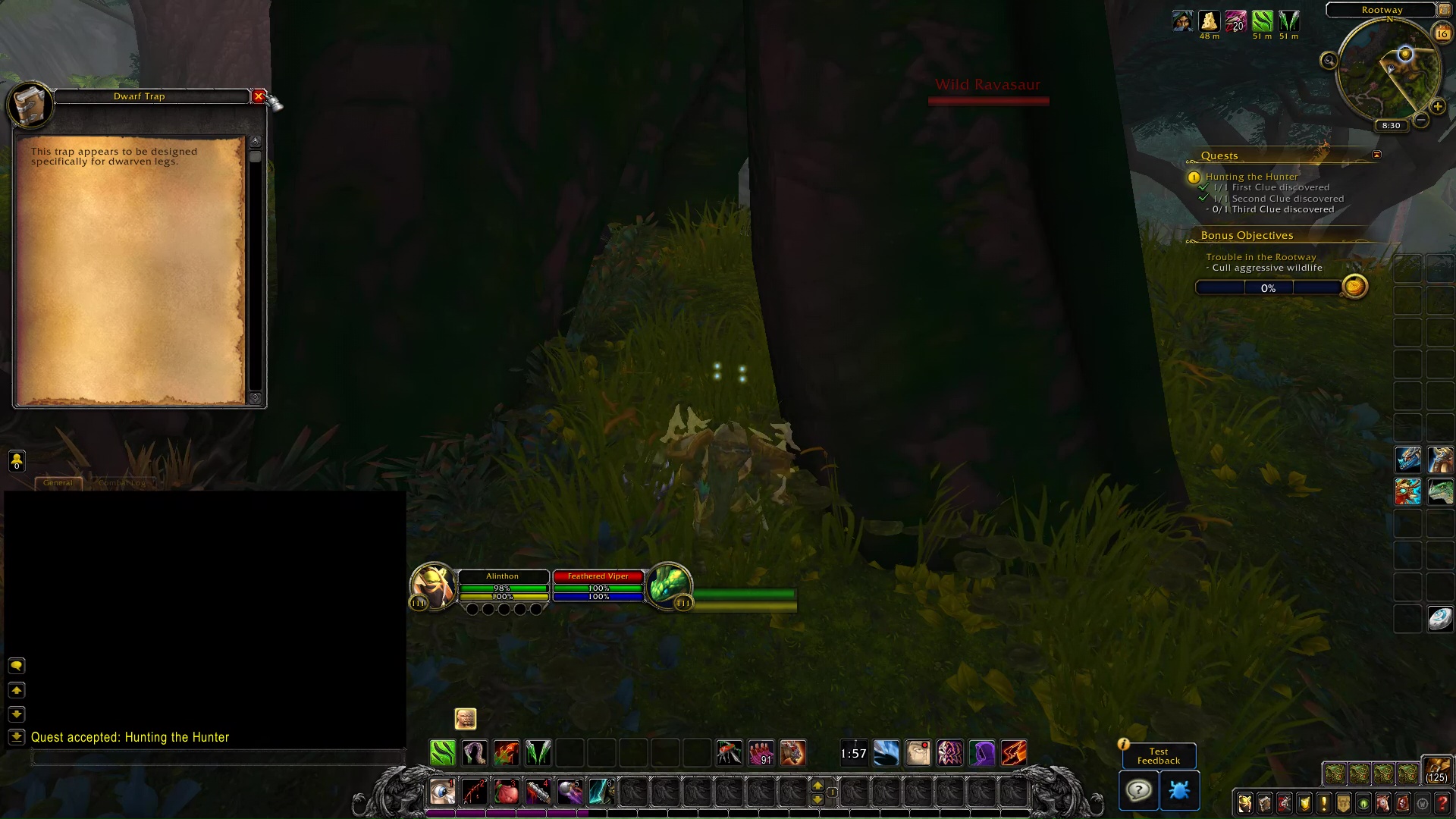 Nesingwary's Favorite Rifle: This polished rifle looks recently discarded, pointing northeast toward a nearby hut.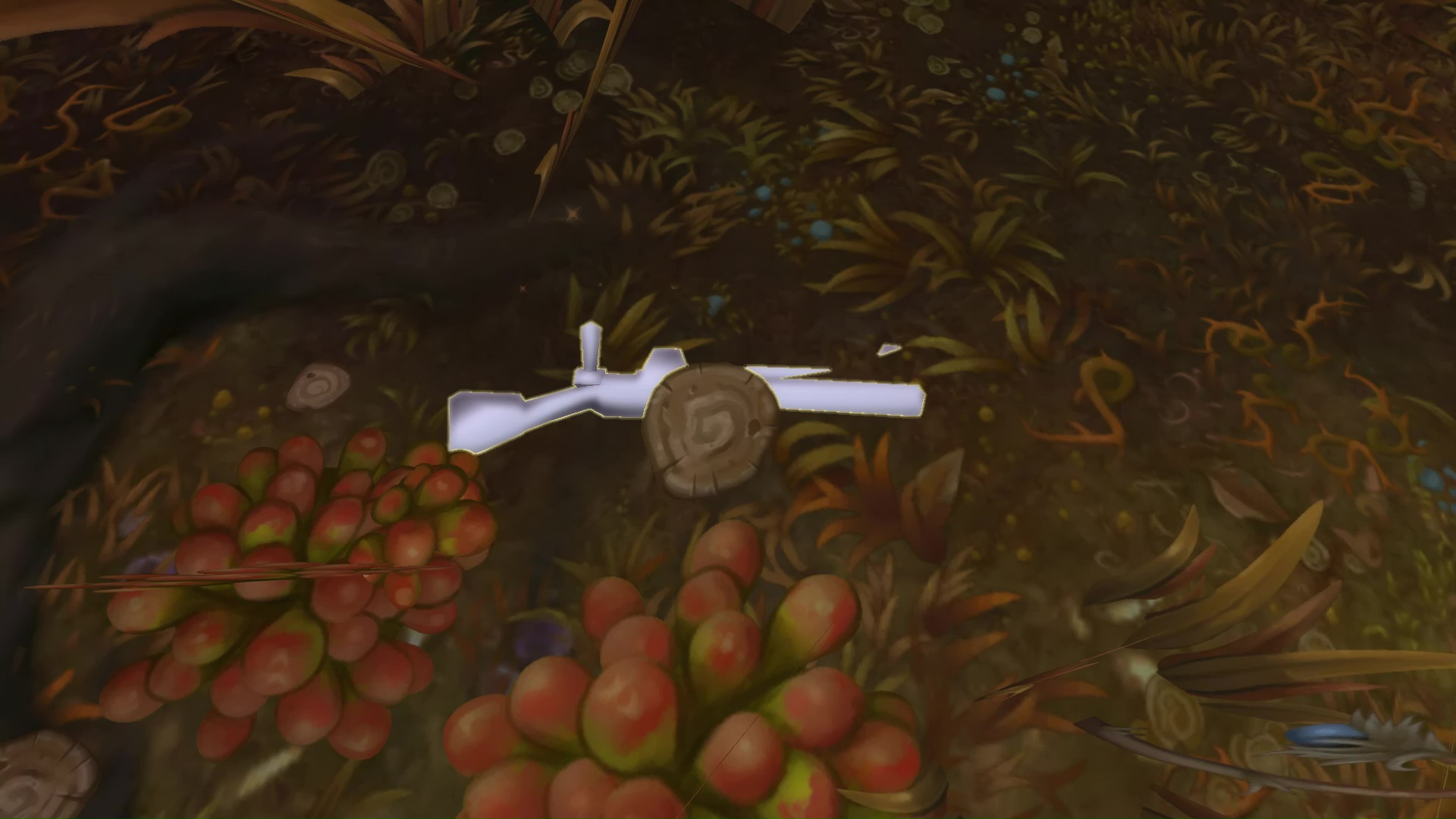 COMPLETION
Hemet Nesingwary: Ya shouldn't have come.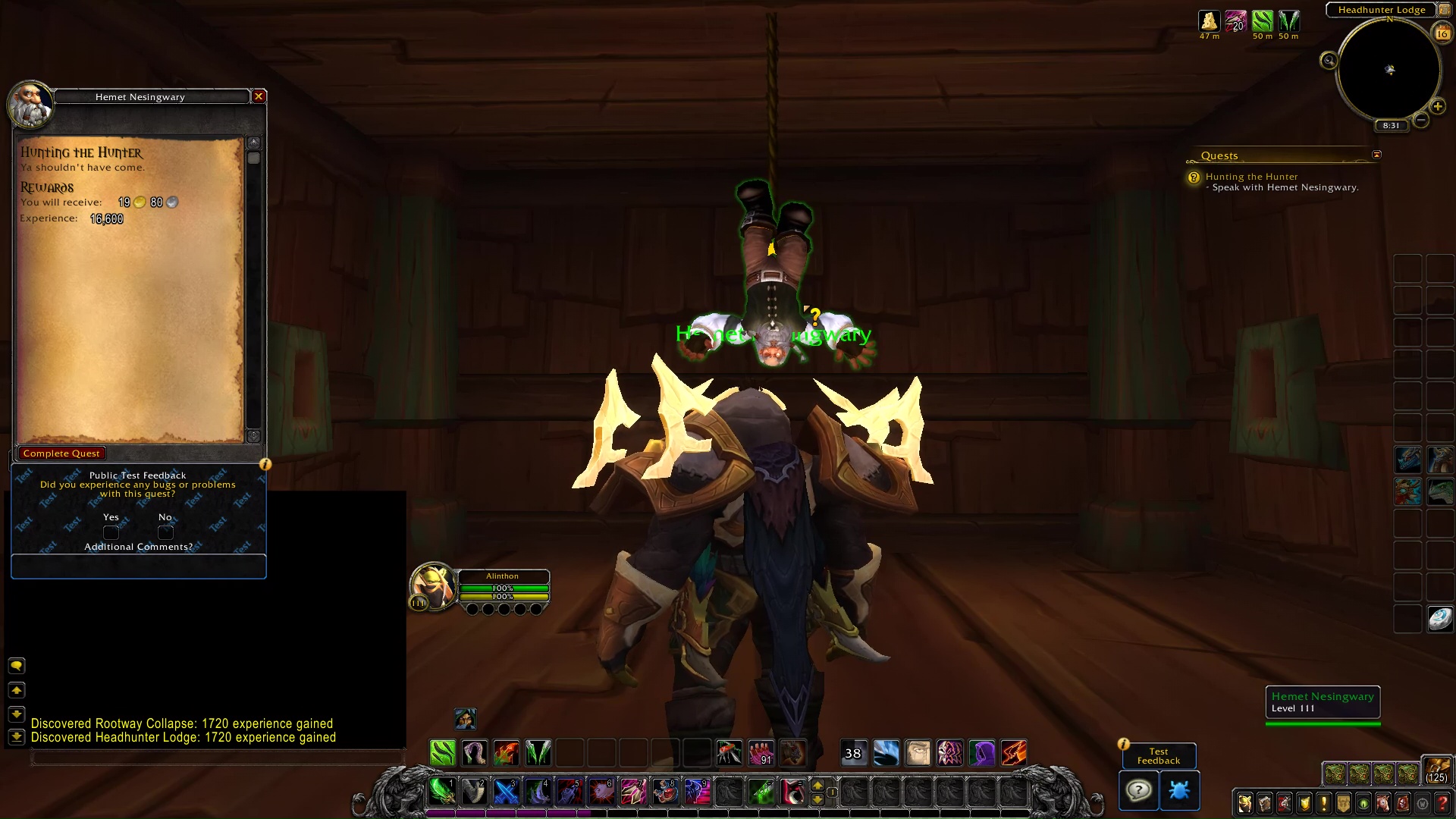 Hunting the Hunter