Zolani: Da mogu army grows with each passin' moment thanks to their animated stone warriors. It be only a matter of time before their forces be back at full strength. Warlord Kao be commandin' their forces from da warship docked below, but we won't be makin' it to him alive until we thin their ranks. We be da only thing standin' between dem and da city. We've got to stop dis while we still can!
QUEST OBJECTIVES
Destroy 10 Stormbound Conquerors.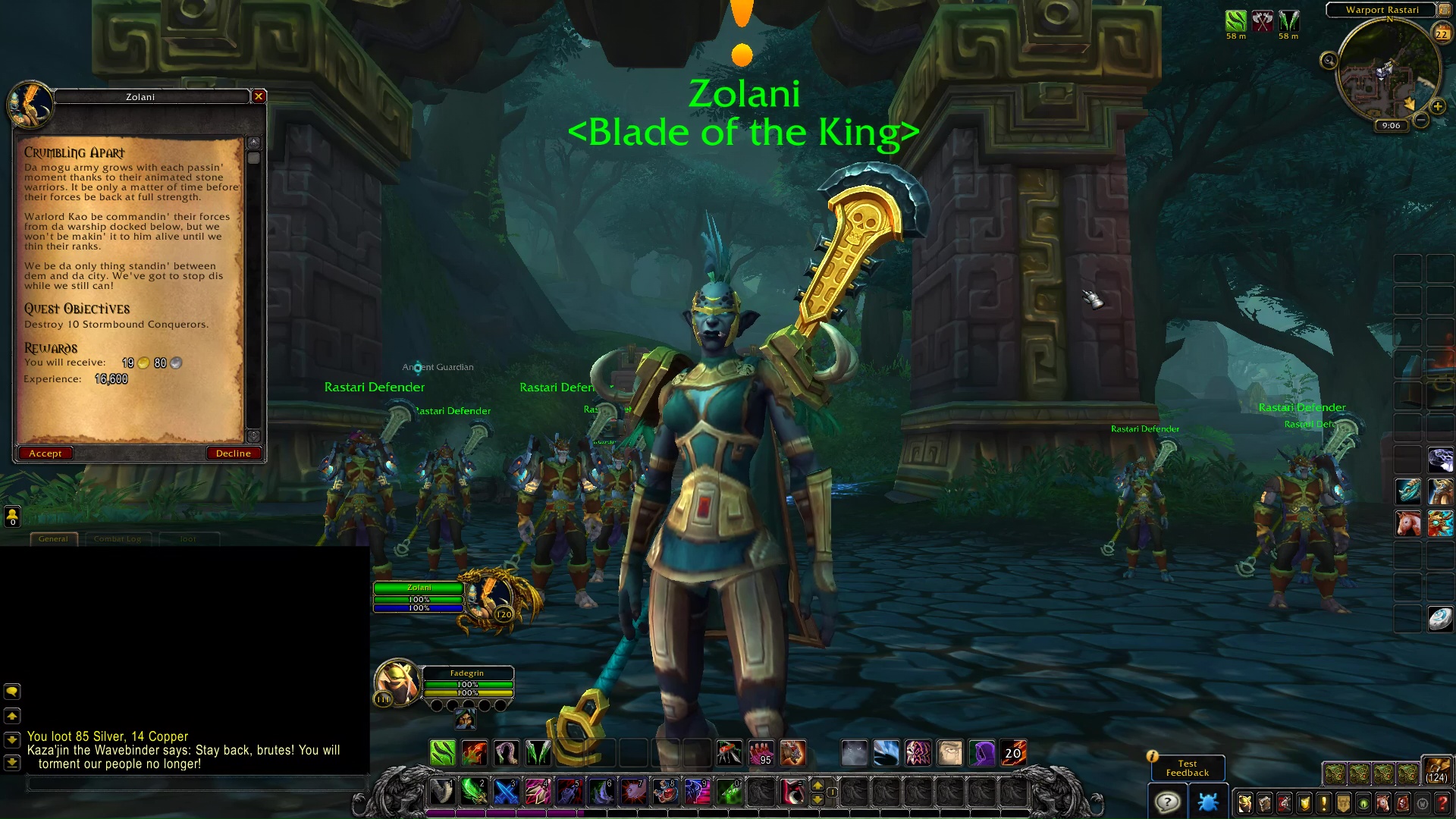 PROGRESS
TIP: Only Stormbound Conquerors count toward credit, but there is a hidden alternative that gives credit. Stormbound Conquerors do too much damage at 18% health per Massive Glave. They cast it every 5 seconds, making it a DPS race. It can't be interrupted, however you can stun or incapacitate the target to stop his onslaught. The hidden alternative is to kill Kao-Ren Stormbinder or Enthralled Tempest. These two do not count toward objective credit, but they are easier to kill and have a chance to drop Condensed Thunder — which automatically adds a new spell icon onscreen (bottom-center) named Thundering Blast. Cast Thundering Blast on Inert Conqueror (statues), and that will give you objective credit as if it was a Stormbound Conqueror. Trust me, the alternative is less painful.
Kao-Ren Stormbinder: I will crush your skull in my hands!
Kao-Ren Stormbinder: The storm… fades…
COMPLETION
Kaza'jin the Wavebinder: They will reinforce their lines if we do not act soon. This may be our only opportunity.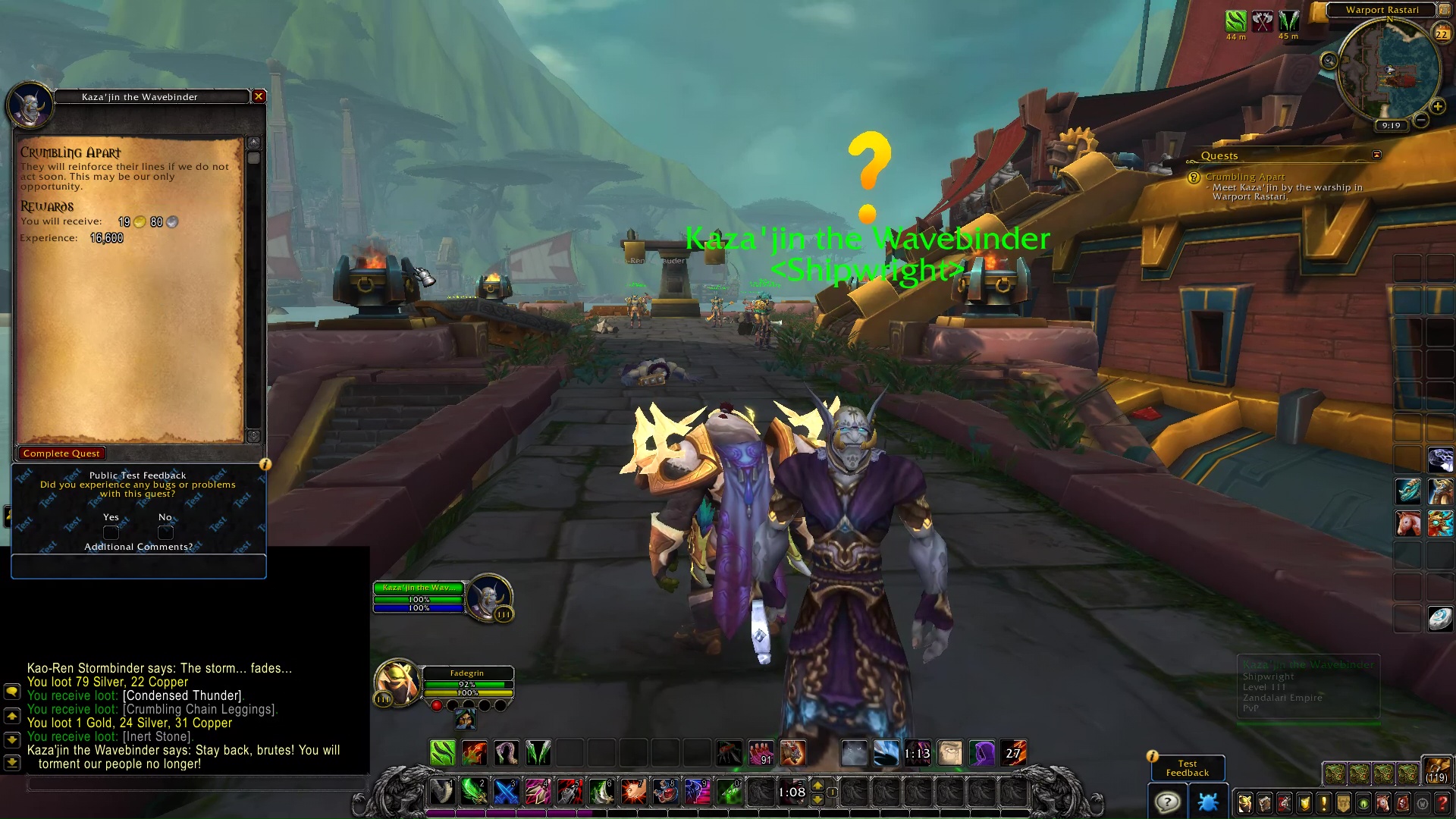 Crumbling Apart